More residents in Wandsworth are relying on Wandsworth Foodbank, as food and fuel prices rise in the UK, the inflation rate (9.1%) hit another 40-year high in May.
According to Wandsworth Foodbank data, the number of households in Wandsworth referred in poverty to Wandsworth Foodbank almost doubled from 1,209 to 2,127 in the last five years.
The rise in inflation – which is set to hit 11% in October – is adding to the current cost of living crisis and puts tremendous pressure on households with some not being able to afford to buy food.
Sarah Chapman, Advocacy & Communications Manager at Wandsworth Foodbank said: "We want to encourage the council to get the Household Support Fund into people's pockets as soon as possible so they don't have to use the food bank.
"With the cost-of-living crisis we are unfortunately seeing need of emergency food parcels returning to pre-pandemic levels.
"We are also seeing people just incredibly stressing thinking literally 'I don't know how the sums are going to add up and they might be in one or more jobs. It's not covering essential costs'.
"Groups we are particularly concerned about are people who can't work because of illness and disability carers, because benefits are not rising in line with inflation and they can't boost their income by paid employment."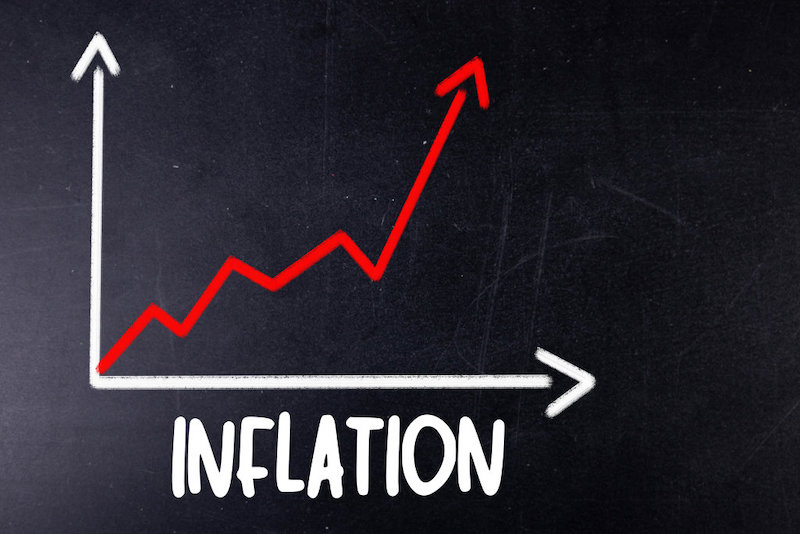 The biggest contributor to the increase in inflation is food prices which rose by 1.5% in May, with the cost of bread, cereals and meat rising fastest.
According to new consumer data by Kantar, the average cost of a supermarket shop is set to rise by the equivalent £380 a year in 2022.
Research from the Food Standards Agency suggest that almost one in four consumers (22%) now report skipping a meal, or cutting the size of meals, because they could not afford to buy food.
This trend has risen steadily since lockdown and has resulted in more and more residents going to foodbanks for emergency food aid.
In Autumn 2021, Chancellor Rishi Sunak offered Wandsworth Council a £2 million Household Support Fund Grant to support financially vulnerable families.
The grant was used to support those with children and young people including money for food, essentials, and energy bills.
Wandsworth Council are also awarding Crisis Assistance (supermarket vouchers) to cover short-term needs to prevent serious risk to health and safety of a family or individual.
Wandsworth Foodbank provided 9,908 emergency food supplies to locals whose income did not cover the cost of essentials, an increase of 53% on pre-pandemic levels.
Chapman touched upon the support package unveiled by Sunak that will increase benefits by 3.1% next April but until then families on lower income will have less disposable income.
She also suggested a benefits system in line with family size saying it may be more effective to circulate benefits per head instead of each household receiving a lump sum.
To those who are affected by the cost-of-living crisis it is important to reach out to Wandsworth Council as they offer many grants and support including Discretionary support grants.
If you can support those who are struggling with the cost-of-living crisis Wandsworth Foodbank welcome monetary donations as well as needed food which can be donated to collection points across the Wandsworth Borough.