Cheeky Chihuahuas have taken over Battersea Dogs and Cats Home as 11 arrive in one week.
The a-paw-able pooches are common at Battersea Dogs and Cats Home but to have so many in the space of a week is very unusual.
The chattering Chihuahuas have arrived at the SW8 kennel for a variety of reasons – some as strays and others because their owners can no longer look after them.
Battersea Dogs and Cats Home dog rehoming and welfare manager Becky Fisher said: "We'd normally expect to see one or two Chihuahuas come through our doors in a week, so to have 11 arrive is quite exceptional.
"We're certainly all being kept on our toes by our little Chihuahua crowd."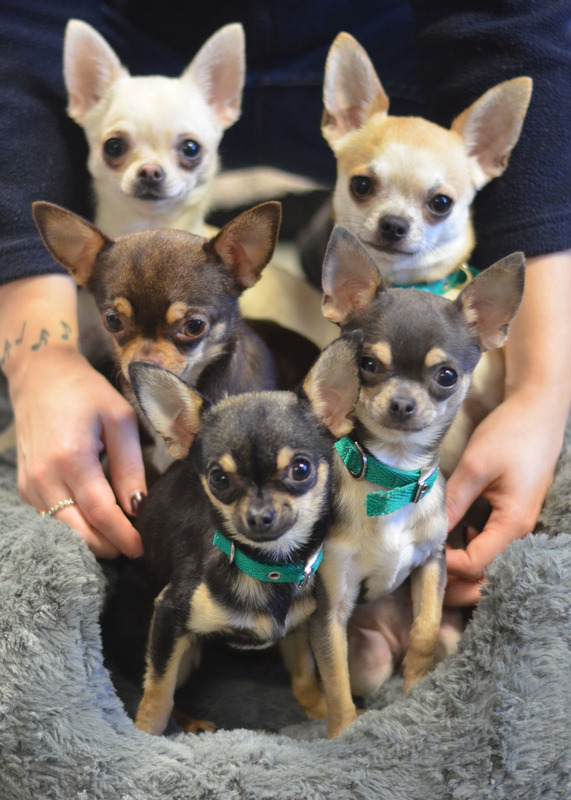 PETITE PUPS: Little Coco, Coco, Chloe, Channel and Little Lilac
Last year Battersea's three centres took in 91 Chihuahuas, with 51 arriving at the London site alone.
Becky continued: "Although it's very rare to see so many in at one time, it might surprise people to know that Chihuahuas are in the top 10 most common breeds that we see coming through our doors.
"This is partly because they're such popular dogs in the wider community, but we also find people can underestimate them.
"Chihuahuas may be little, but they have big personalities.
"They're generally full of energy and need to be exercised and mentally stimulated.
"As with any other breed, it's also important to ensure they're socialised properly with other dogs.
"Anyone looking to take on a Chihuahua needs to put a lot of thought into it, as they're just as big a commitment as any other dog."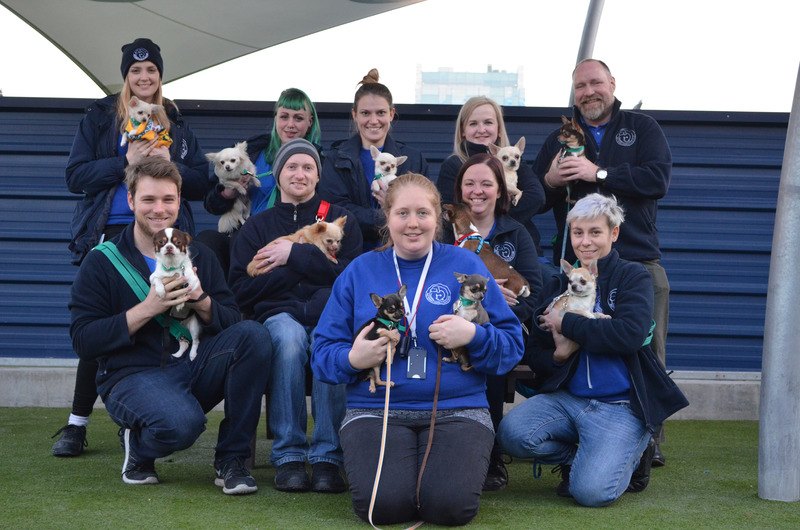 CHIHUAHUA HOUR: Battersea staff with the miniature mutts 
Battersea's current Chihuahua clique range in ages – the youngest is a 12-week-old white puppy, Little Paris, who was brought in because her owners could no longer take care of her.
The oldest is 11-year-old George, a chocolate coloured Chihuahua who came into Battersea as a stray.
Battersea's current Chihuahua residents have been very popular and all already have homes lined up.
But the shelter regularly sees Chihuahuas coming through their doors looking for a home.
To register your interest to rehome a little or large Battersea dog, call 0843 509 4444 or visit battersea.org.uk.
Images courtesy of Battersea Dogs and Cats Home, with thanks