Due to gym facilities being unavailable due to the coronavirus pandemic, an estimated 25% of people are taking advantage of home workouts.
The most popular fitness videos during quarantine were Chloe Ting's Two Week Shred and Joe Wicks's daily exercise morning sessions. 
Chloe Ting's two week shred challenge has doubled in subscribers and views during a three month period.
From the beginning of January you can identify a steady pattern and then in March, you can see a noticeable shift in views over the amount of people watching and subscribing to her channel.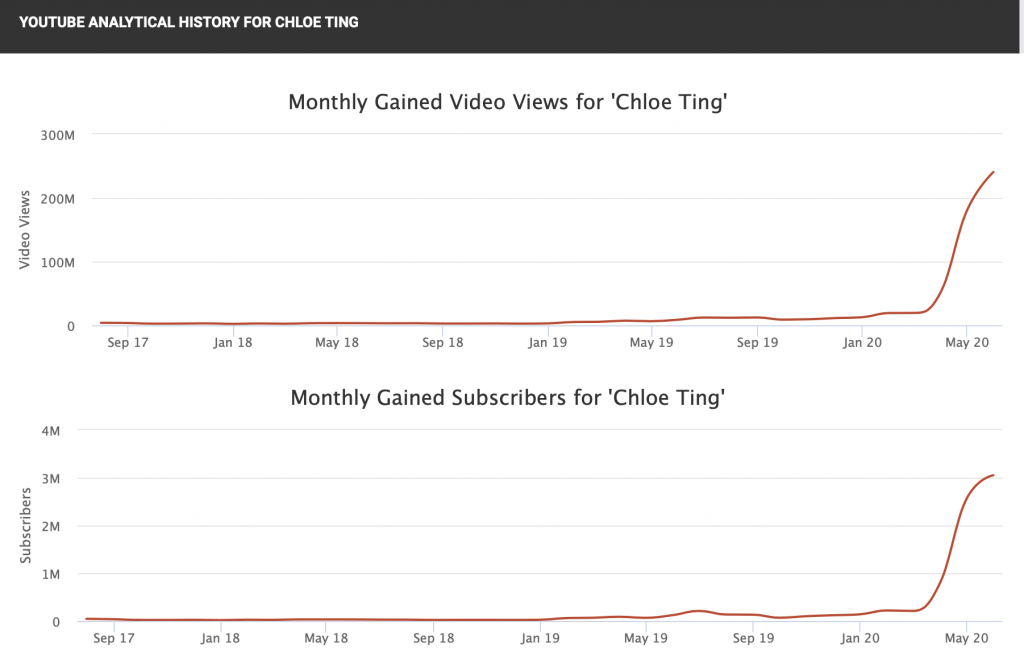 For salsa dancer and fitness enthusiast Sasha Phillips, 26, the sudden unavailability of the gym and the dance halls she would use to teach, affected her daily fitness regime.

"I train at least four to five times a week, whether that's teaching salsa to my clients, or using the gym to work on my stamina and flexibility," she said.

"My resolution at the beginning of the year was to become more active in my diet and fitness, and I was actually following through on it, however the pandemic changed not just mine but everyone else's way of living."

While figuring out ways she could remain active remotely, she stumbled across an idea. 
"I was seeing all these transformation shots on my Instagram of people doing the Chloe Ting two week shred. I'm not a huge cardio fan so it wasn't something I was interested in at first.

"However once I started watching all the success stories, I thought, why not."

"Once I was halfway through the challenge, it was evident why her video views have had a sudden increase during the quarantine period.

"The workout is challenging, but the results have been rewarding, and the fact that you see some form of definition in a two week period is crazy.
"I challenged my regular clients to join in with this challenge and some of them did, and I was blown away by their transformation. So I'm not surprised that the views have doubled the way they have.
"These crazy times can really put someone in a funk and I think this challenge is a good way to not only challenge you physically, but also mentally." 

(Figures provided by Socialblade)
Viral sensation Joe Wicks is another fitness guru whose exercise videos have made a difference to people's fitness during the quarantine period. Like Chloe Ting, the statistics demonstrated a monumental shift from January onwards. 
The research also shows how the lockdown – and the threat of coronavirus  have led to people understanding the importance of physical activity in order to stay healthy. Nearly two thirds (63%) of adults say it's essential to remain active now more than ever.

While some people are accepting that home workouts might be their preferred way of exercising, others still remain desperate for gyms to open up again.

PureGym personal trainer Joe Kelly, 29, said: "It's great to see some people making the best out of this situation and trying to keep fit in the best way they can.

"I know men and women that have done various online programs whether it be Joe Wicks or Chloe Ting, and good for them for producing content that has kept people motivated during this time."