Suzie Tombs
May 4 2020, 22.20
Follow @SW_Londoner
A radical opera company based in south west London is refusing to give up on live performances.
Rogue Opera always set out to be different. It wanted to strip away the pomp of big opera theatres and perform intimate productions for new audiences in small venues.
With live events on hold, it is now taking on technology to broadcast a live weekly 'Opera Cabaret', performed in the director's home.
Balham-based Bronwen Stephens-Harding set up Rogue Opera in 2017. In her role as director and professional opera singer, she has drawn on her experience in corporate events and marketing to fulfil Rogue Opera's mission where live performance is key.
The company has received five-star reviews for its 'pared-down' productions of Carmen and Don Giovanni, and has also had a strong focus working with communities in London and beyond.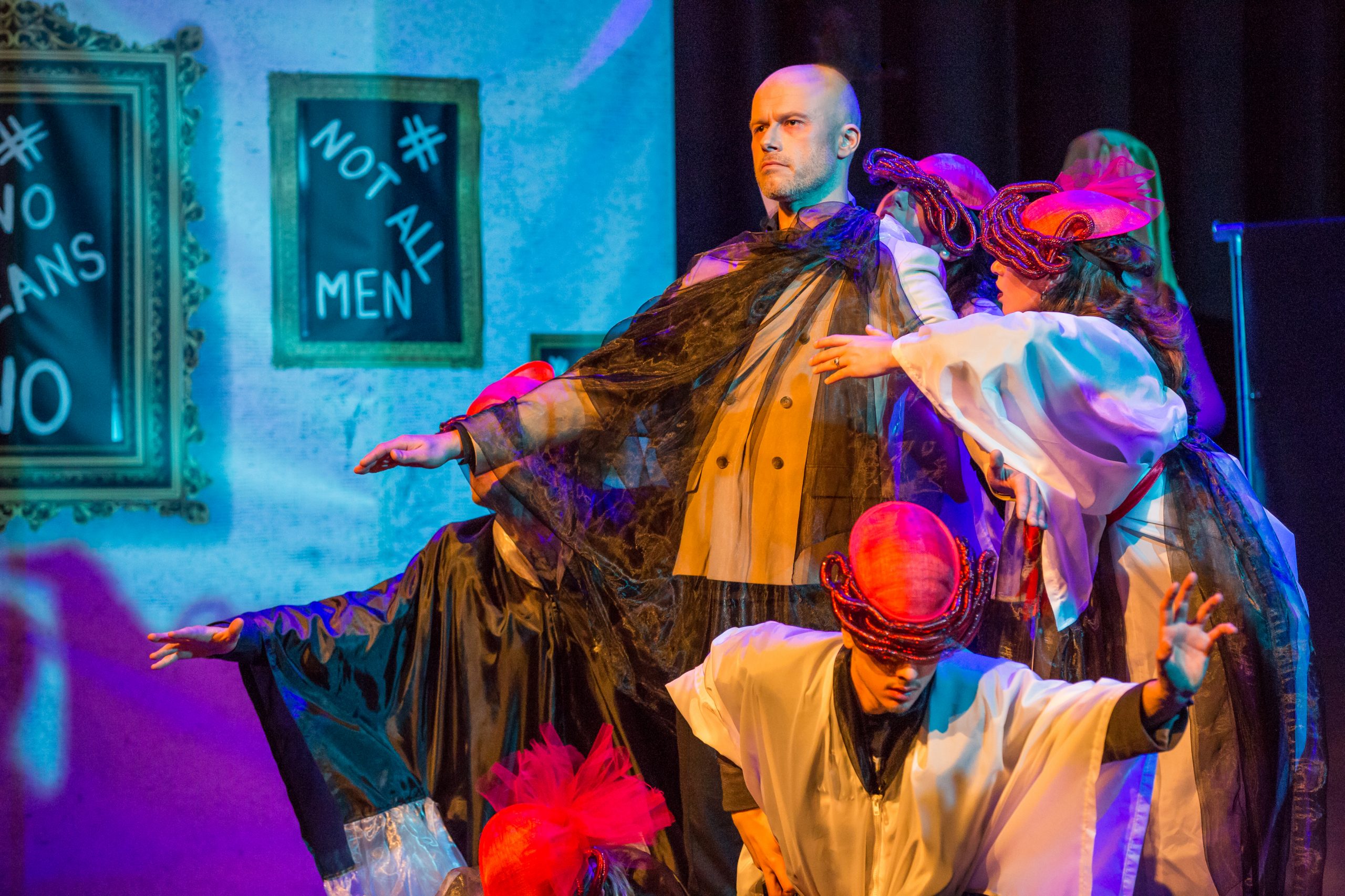 Its Outreach programme has run educational workshops at schools in Wandsworth, and subsidised and provided concession tickets for key workers and low-income earners in south west London and beyond.
"It's been very stressful; we were in a good place in our third year and had projects and corporate bookings confirmed throughout 2020. I thought I would soon be in a position to employ all the wonderful freelancers in my creative team," Ms Stephens-Harding said.
But she has not given up or shut up shop.
"One of the key things that's motivated me to keep Rogue Opera going is that so many of our amazing artists and performers had lost their income overnight."
For the last three weeks, she has been on a steep tech learning curve to bring livestream opera to our homes every Friday at midday.
It has not been easy.
"I thought I was quite tech-savvy, I can usually trouble-shoot my website and have some experience recording in a studio working alongside an experienced electronic sound engineer – but then I hit the world of livestream sound and video," said Ms Stephens-Harding.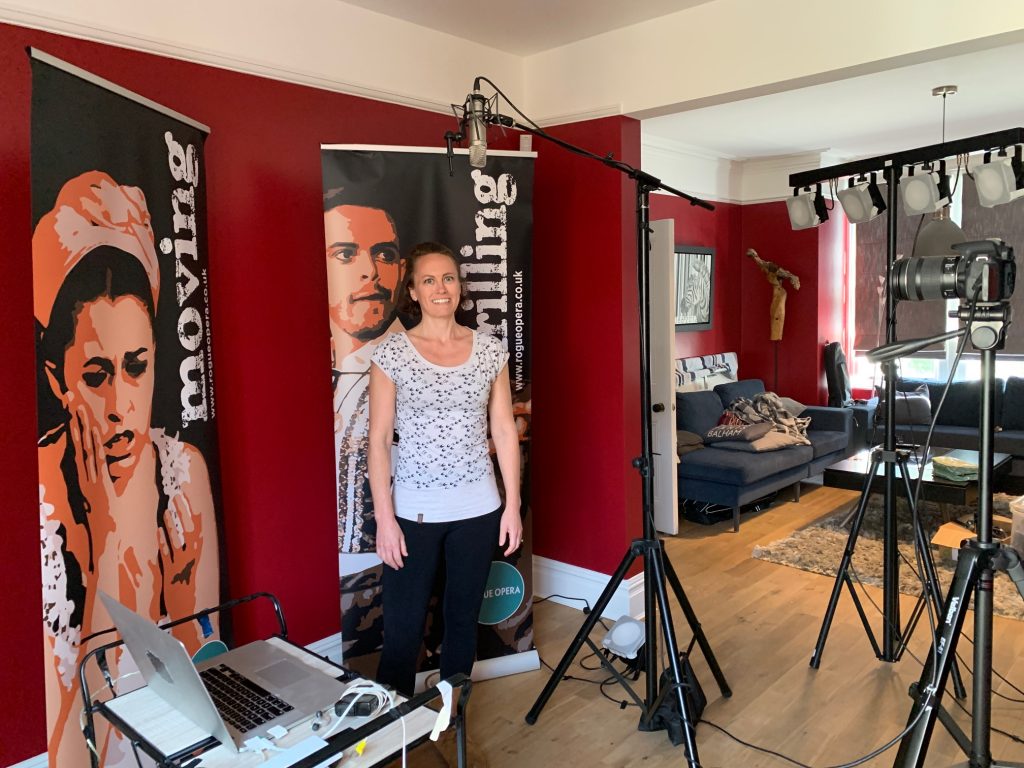 She spent hours on FaceTime with her uncle Andy Bevan in Tokyo, a talented musician and sound technician. He explained how our ears interpret live sound and about the natural resonance found in a church or concert hall.
"The key to recording live sound is to try to recreate some of that live experience. I thought it would take me a few days to master but I was still trouble-shooting the night before the first livestream two weeks later," she said.
"As an opera singer, you learn instinctively to adjust your voice for the acoustics of the space and you never have to use microphones. But there I was spending hours just trying to get a microphone in the right place at the right level."
Music Director Guy Murgatroyd joined Rogue Opera straight from the Royal Academy of Music in 2018.
He said: "As soon as this happened, Bronwen knew exactly what it meant but, rather than just shutting everything down for the foreseeable future, we all immediately got on Zoom and smashed our heads together to discuss ways to turn things around.
"We've just had our first live rehearsal with 14 Rogue members over Zoom, and it was a real eureka moment learning that this was even possible.
"Depending on what happens at this week's performance, we'll add more singers and more complexity. This period has shown us that there was a lot more we could have been doing but had never thought about before."
The livestream performances have received positive feedback and audience figures doubled between the first and second broadcasts.
Ms Stephens-Harding is passionate about the storytelling side of opera and each week presents a brief introduction to the story, its characters, and the technical challenges involved in broadcasting live.
In future weeks, she plans to re-work some scenes from their previous productions with choreographer Michelle Buckley and add workshops and other opportunities for audiences to interact.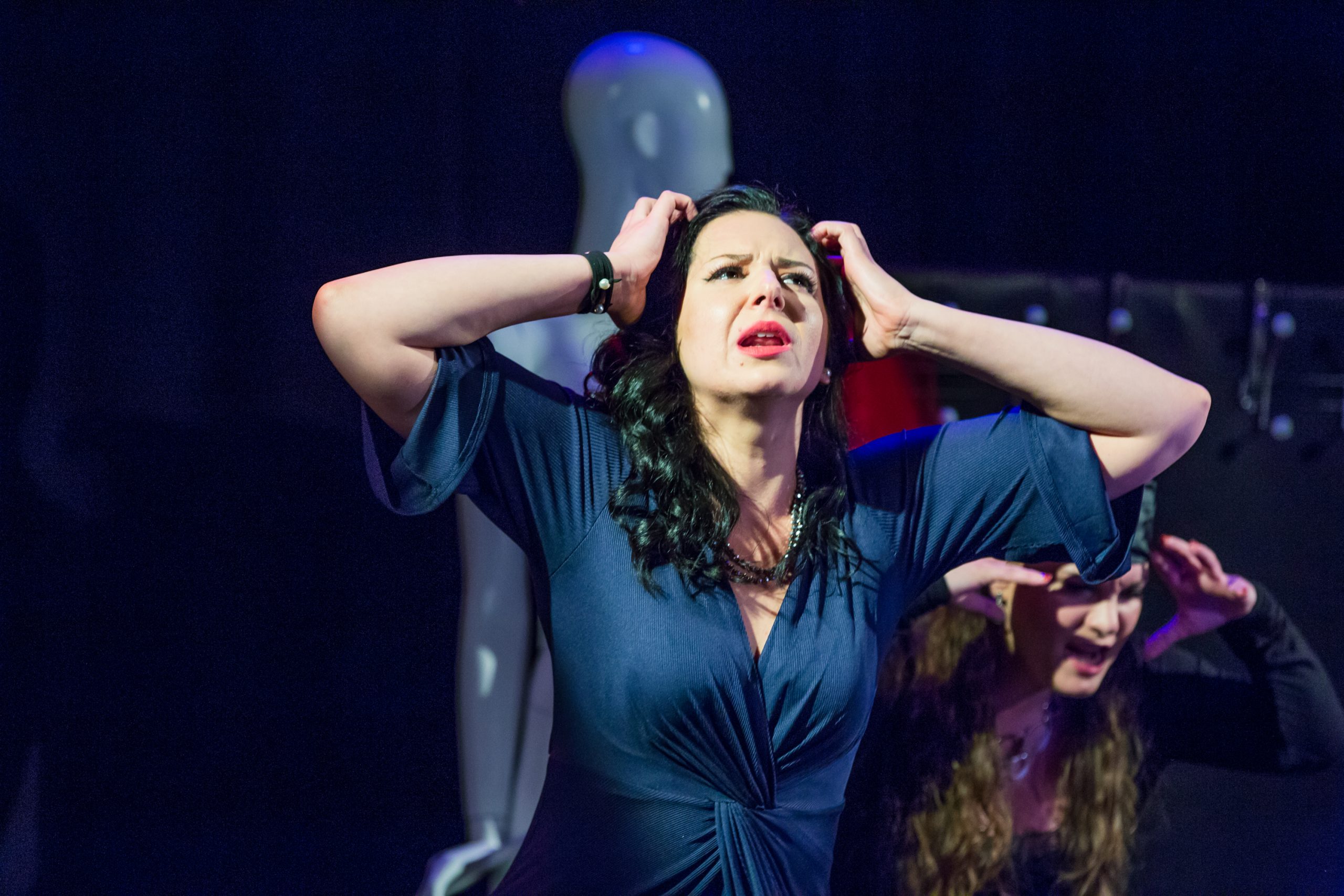 Assistant director and singer Jasmine Adrian-Dawson said: "Bronwen has managed to create an exceptionally good close second to performing live. Quite a few members of Rogue will be making guest appearances and we'll be presenting our first semi-live duet this week.
"The next step is to add video, so I'll need to up my technical skills to record my voice remotely and match it up, but we hope to streamline our production process and keep producing content for people for as long as it takes."
Ms Stephens-Harding is determined to keep innovating.
She said: "We'll keep experimenting with technology, keep testing it, trying it, and making mistakes with it. That must be our focus for the next few weeks, possibly months.
"I'm quite excited that when we come through this difficult time, there's no reason we couldn't continue to produce content in this way. I now see this period as a gift because we are able to reach new audiences that might not have been curious about opera before."
These weekly performances are free, but donations to the Covid-19 Rogue Opera Project Fund can be made online. All funds raised will go to the artists and performers and help produce content on all Rogue Opera projects.
Featured image by Cristina Schek .