A 'soft' Staffie has amassed a whopping 31 teddies since arriving at Battersea Dogs and Cats Home just one month ago.
Three-year-old Staffordshire Bull Terrier Kasha is running out of space in her kennel due to her hoarding habits and is now looking for a new home for her and her collection of cuddly toys.
Current favourites include Paula the Polar Bear and Graham the Monkey.
At times it can be difficult to spot the maternal pup among the piles of toys in her bed.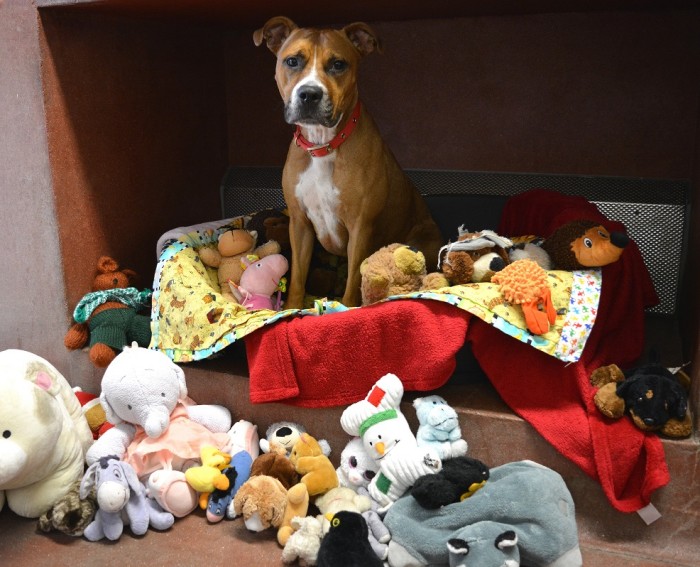 HOARDER: Staffie Kasha is a 'big softie' at heart

Battersea's Head of Dog Rehoming, Rob Young, said: "Kasha really loves her cuddly toys.
"Her kennel is starting to look like a grotto. She's always carrying one around with her and using them as pillows when she has a nap.
"Now it's important for Kasha to find a new home where she'll have the space to continue her collection.
"She's also an easy one to buy for at Christmas and her birthday. We just need to find someone who's as big a softie as she is."
Kasha is finding kennel life quite tough and needs new owners who will help bring her out of her shell.
If you think you could provide Kasha a forever home, or you are interested in re-homing any Battersea rescue dogs, contact 0843 509 4444.