Whether you are looking for treacherous tricks or sweet treats, south west London has all the spook-tacular scares and family-friendly frights your little ghouls and ghosts could wish for. We pick five of the best, mostly beastly outings and activities…
Pumpkin Parade
When searching for family friendly Halloween fun in south west London, make sure to keep Friends of Tooting Common's annual pumpkin parade in mind.
It's that special time of year where you can walk down the street dressed as Batman while carrying a lit pumpkin, so what not tag along?
Participants will meet on Tooting Common by the café at 3.45pm Sunday.
There will be competitions for the most artistic, scariest and funniest pumpkins, as well as for best homemade costume.
It costs 50p for children to enter the competition and £1 for adults to enter.
Haunted Ham House
Ham House and Garden in Richmond claims to be one of the most haunted houses in Britain. The 17th century mansion belonged to the same family for 300 years and is believed to be haunted by Duchess Elizabeth of Lauderdale.
Elizabeth spent the last years of her life alone in the mansion, dying in her bedchamber.
Visitors to the Ham House may catch a whiff of Elizabeth's rose petal perfume or of her husband's tobacco.
If you're really lucky (or maybe unlucky) you may hear Elizabeth creeping up the stairs or glimpse her ghostly King Charles Spaniel scampering through the halls.
The house hosts after hours ghost tours Thursday through to Saturday. Tickets cost £22.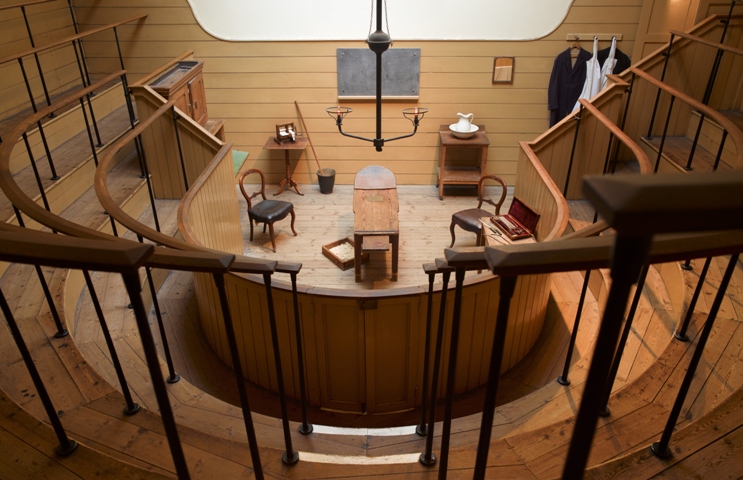 Spine-chilling surgery
If you don't mind hopping a bit over the south west London border, you'll find an old operating theatre located in the roof of an English Baroque church.
The Old Operating Theatre Museum at St. Thomas' Hospital in Southwark has 'speed surgeries' every Saturday.
During the time period when the old operating theatre was active, anaesthesia and antiseptics did not exist. Doctors had to rely on swift operation techniques with unwashed hands and the risk of infection was high.
If pre-sterilization surgery isn't spooky enough for you, there's always their Halloween special about the first vampire, Lord Byron's Physician, Doctor John William Polidori, and his connections to Frankenstein.
Tickets are available for £6 and £8.
Regal Ruin party
If you're looking for a reason to dress your ghastliest on Halloween without straying too far from home, Battersea Arts Centre Scratch Bar will be hosting a Regal Ruin themed party.
If you're not sure what kind of costume to buy, keep it bubonic, after all, the dress code is plague-chic.
Tickets are £6 in advance from their website.
Witches at large
If you're looking for something a little more on the occult and a little less costume, Witchfest International, Fairfield Halls, Croydon, says it's the largest witch festival in the world.
The festival takes place on November 14, so unfortunately you won't be able to brush up on your craft before All Hallows Eve, but if you're anything like me, Halloween season never really ends.
Witchfest features talks on witchcraft, Wicca, Paganism, occult and mythology. Famous authors on witchcraft and Wicca will be present
Pictures courtesy of Old Operating Theatre Museum, with thanks