A brave Wandsworth man is shaving off his hair and eyebrows to raise money for Macmillan Cancer Support in honour of his father next week.
Dave Hutchens is participating in Macmillan Cancer Support's Brave the Shave in memory of his father who died of cancer in 2012.
But the 53-year-old is taking the traditional Brave the Shave one step further by also auctioning off his eyebrows to the highest bidder — on his birthday!
The birthday boy will be pulling out all the stops to raise money for a cause very close to his heart on Wednesday, August 31.
"I lost my dad four years ago to cancer," said Dave.
"I have lost a few family members to cancer."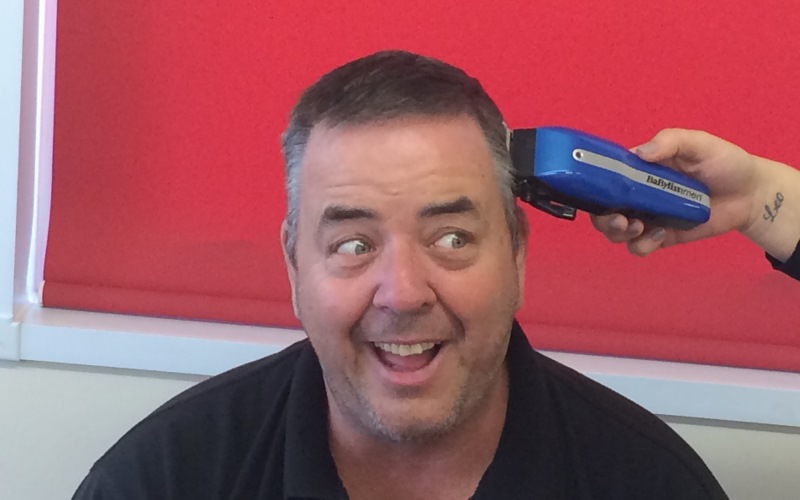 HAIRY SITUATION: Getting nervous yet Dave?
Dave, an environmental manager at Serco, has already raised a hair-raising £435 of his original target which he is now hoping to smash.
The Heathfield Bowls Club member said: "I am hoping to raise £500 to help fight cancer with the aim of one day eradicating this horrible disease."
The big shave will take place at Heathfield Bowls Club, Wandsworth Common on Wednesday, August 31 at 8pm.
If you donate an extra pound on the night your name will go into a hat and the winner will get to shave Dave's head (he might be needing the hat back though).
Brave Dave will then have a live auction for his eyebrows — with the person donating the most handed the razor.
To sponsor Dave, click here.