More than 51 people have been stabbed to death since January with south London alone bearing at least 16 fatal stabbings.
Mayor of London Sadiq Khan is under fire for his supposed apathy towards preventing knife crime. His predecessor Boris Johnson said: "He blames everyone but himself when it is his paramount duty to keep Londoners safe."
We took to the streets of Wimbledon to ask the public whether they agreed with Boris Johnson's criticism of Sadiq Khan.
YES  8.7%                                                                         NO      91.3%
Of the people we spoke to of all ages and both sexes, most claimed blaming one person was unwise as there were many factors contributing to the rise in knife-related crime.
Many members of the public think the current knife epidemic was being fuelled by negative social media and current music influences which some say promote violence and hatred among youngsters today.
NHS finance worker David Mallagh said: "I completely disagree with Mr Johnson, you can't blame one guy."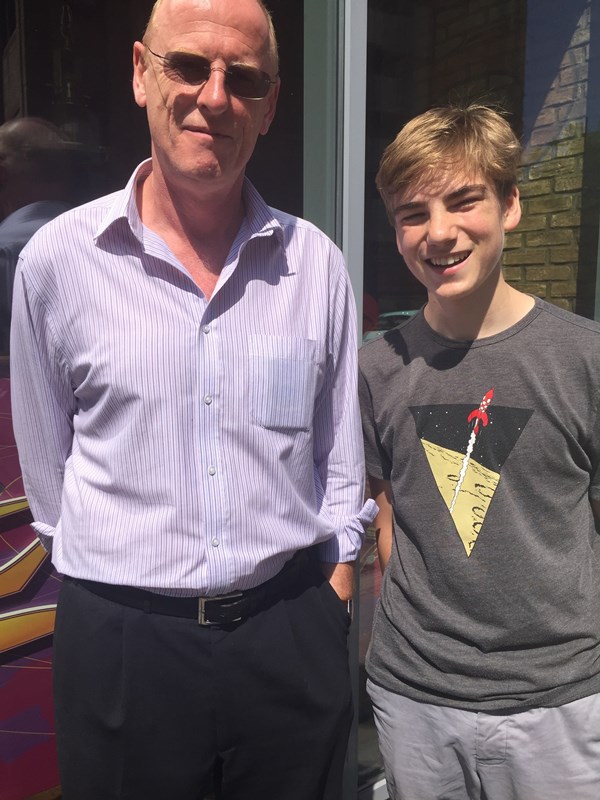 BACKING SADIQ: David Mallagh won't blame for Mayor for knife crime epidemic
Betty Hettworth, 80, described the rise in knife crime as "disgusting."
She added: "Knives should be banned altogether."
Jean Gail, 82 said: "I don't agree with anything Boris Johnson says."
Written by: