A radical anarchist party is looking to upset a typically safe South Croydon Tory seat and give the poorest people a voice in the upcoming elections.
The Class War Party originally began in 1982 as an anarchist newspaper and slowly evolved into a political organisation that promises to launch 'a furious and political offensive against the ruling class.'
South Croydon candidate Jonathan Bigger explained that Class War wants to give hard-hitting messages to the other political parties.
He said: "We want a campaign that hits the streets and hits the powerful hard.
"The economic system stinks and we have a one-party system managing it.
"Tory, Labour, lib Dem and UKIP are all just wings of the same establishment class ruling over us.
We want to smash that class and bring it down."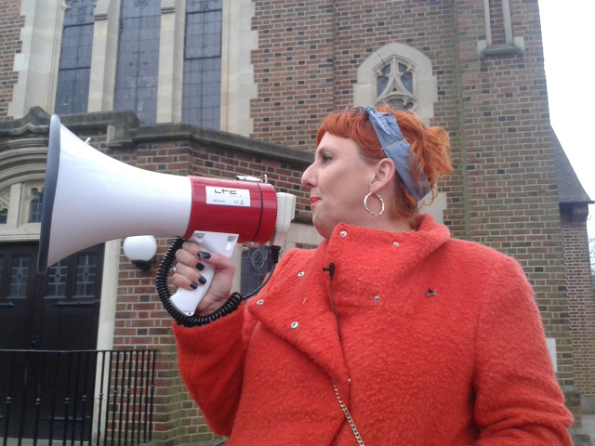 CAMPAIGNING: One Class War activist takes to the megaphone

South Croydon has been a Conservative seat since 1974 and is considered one of their safest seats in Greater London.
Having lived in the area for many years, Mr Bigger said he sees a large wealth divide with many working class people and looks forward to disrupting the Tory campaign.
However he's realistic about his chances of gaining a seat.
"I'm not going to win but I am going to give Chris Philp a hell of a time," he said.
"We can see from his attitude to benefit claimants that he has absolute contempt for people who do not fit easily into the system.
"He has also been campaigning recently to stop a housing development from including affordable homes – he hates the poor that much!"
"At least with me standing against him people can be warned as to what they can expect in the future from this Thatcher-loving extreme free marketeer."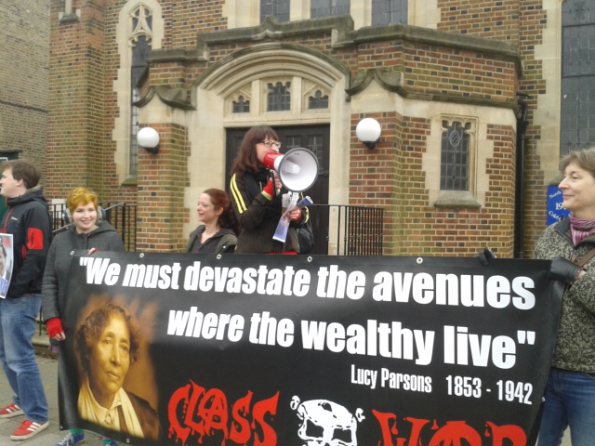 CONTROVERSIAL: Class War campaigners unfurl banner

In response to Mr Bigger's comments the new Conservative candidate standing this year, Chris Philp, explained the encouraging figures that the area has seen since the last election.
"People should of course be helped if genuinely in need, but we must also tackle long-term benefit dependency and make sure that simply subsisting on benefits is not an option," he said.
"Unemployment in Croydon has halved since the last election and youth unemployment is down by 56%."
He added that while he does support affordable housing, he believes that the proposed Purley skyscraper, which Mr Bigger referred to, is too large and not necessary as much of the building already had a community social purpose.
Class War use controversial protests as part of their campaign, and recently had a banner confiscated that was deemed too offensive.
Mr Bigger explained that that the banner was designed to get a reaction and it has attracted a lot of attention.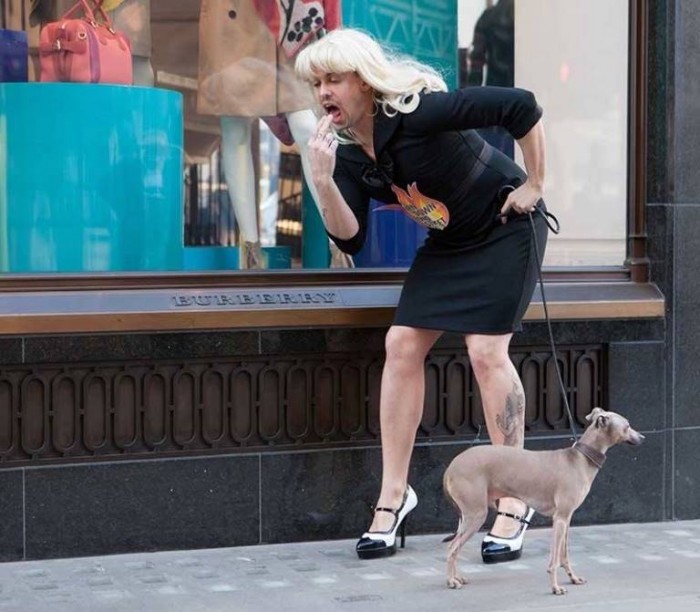 'SICKENING': One activist pulls controversial stunt outside designer shops
He explained: "Freedom of speech is under attack in the UK but we intend to carry on speaking truth to power.
"We also try to help as many direct action groups as possible.
"We don't just go to our own events –we believe in linking up the struggles wherever we can."
The party often uses use social media to connect with the electorate.
He said: "We have some brilliant designers who provide images we can get out there hopefully to inspire people beyond the normal dull Westminster politics."
Mr Bigger said he had made attempts through social media to contact and question his fellow South Croydon candidates, though so far has been unsuccessful.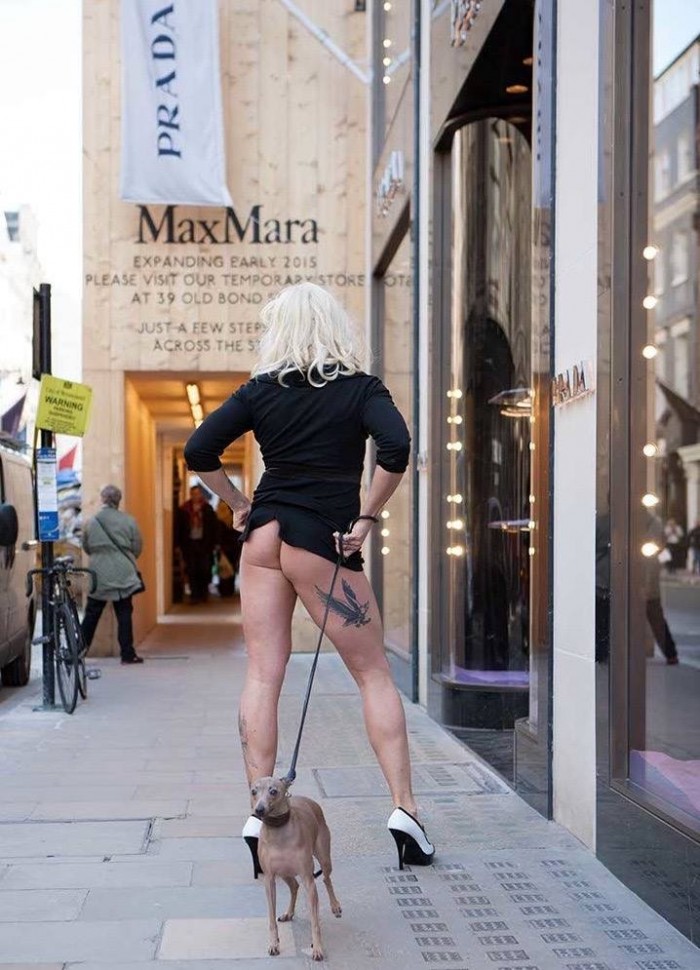 BARE-FACED CHEEK OF IT: Campaigner gets his bum out on Bond Street

"I guess that ignoring me is much easier," he shrugged.
It's important though because as a democratic tool it offers citizens a real way to interact with candidates," he said.
"I would have loved to have been invited onto the BBC Question Time programme last week but I was overlooked again!"
While Class War seems unlikely to be part of the next government, Mr Bigger is keen to make an impression in the coming months and offer a fresh approach to politics.
He said: "I want a society where freedom and equality are combined but I also like the fact that in Class War we can have fun with some of these ideas and do a bit of direct action too."