Detective doggies went on the hunt for Pokémon in Battersea Park this morning.
The Pokémon-loving pooches from Battersea Dogs and Cats Home were joined by some unusual companions on their morning walk today.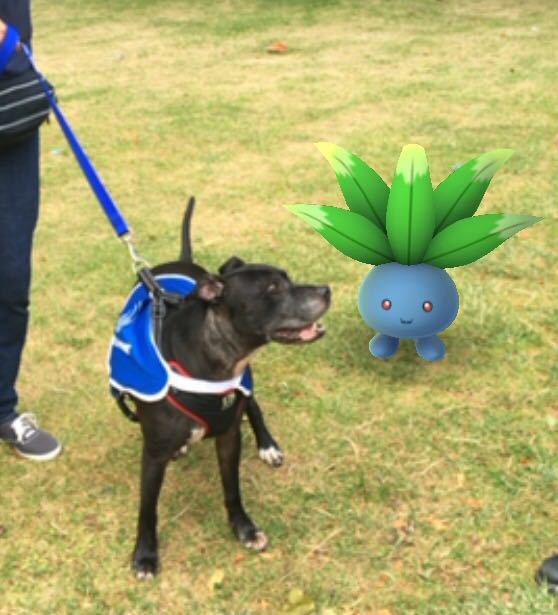 POKEMON PALS: Abbey and Oddish
Greyhound Ria and Staffordshire Bull Terrier Abbey managed to catch Drowzee, Oddish, Psyduck, and Pidgey — characters from the augmented reality game Pokémon GO.
The paw-some six-year-old canines have been at Battersea awaiting new homes since April.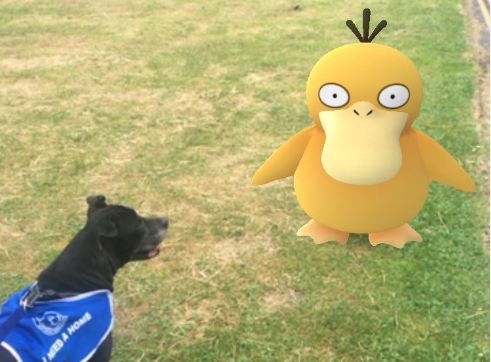 SUSSING OUT THE COMPETITION: Abbey and Psyduck
Rehoming and welfare assistant Danielle Hopkins said: "We decided to take Ria and Abbey Pokémon hunting as they have such great temperaments and get on well with other dogs and people.
"As we expected, it turns out they are very friendly with Pokémon too!"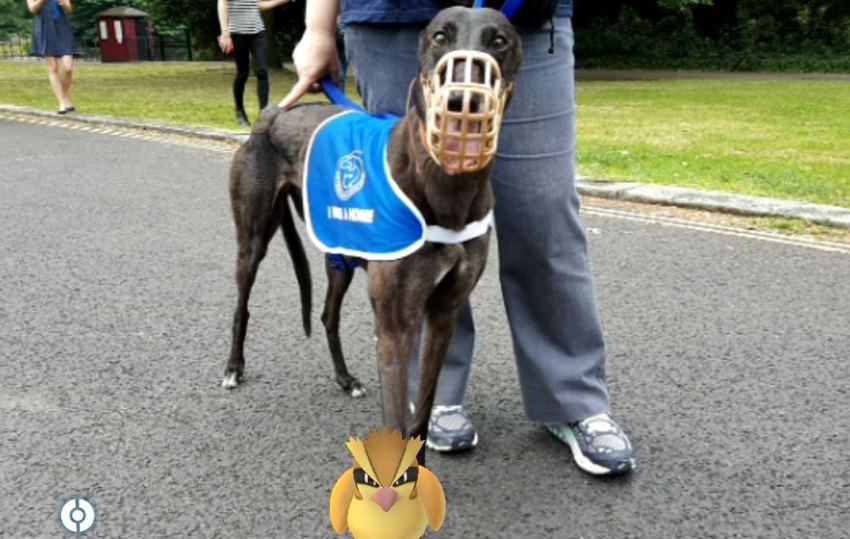 FINAL CATCH: Ria and Pidgey
Images courtesy of Battersea Dogs and Cats Home, with thanks