The iconic Athena Tennis Girl poster has sparked a controversial sexism debate as Wimbledon Lawn Tennis Museum launch their 'Powerful Poster: Tennis and Advertising, 1893-2015' exhibition today.
The provocative poster captures the back of 18-year-old Fiona Butler carrying a borrowed tennis racket, walking towards a tennis net, cheekily lifting up her dress.
London-based project, Everyday Sexism, reacted on Twitter describing their disappointment surrounding Wimbledon's promotion of the image at a time when women still struggle to achieve equality in sport.
So disappointing from official @Wimbledon twitter account, while players continue to struggle with sexism in sport https://t.co/j6pDLZfbZU

— EverydaySexism (@EverydaySexism) March 18, 2015
Another twitter user agreed, saying: "The poster doesn't show the history of tennis, the girl isn't a tennis player, you are just publicising sexualisation of females."
The 1970s image was extremely popular, selling over 2million copies worldwide, with former Wimbledon Champion Pat Cash even recreating the pose in 2008.
@Wimbledon #JeSuisAthenaTennisGirlPoster or something like that. The poster is classified as a piece of art, why not tweet it?

— Dean (@BrookmanDean) March 18, 2015
But it's not all bad news for Wimbledon as many also tweeted in defence of the poster.
Sarah L wrote on Twitter: "@Wimbledon Well, I think it's a great poster & fracas has alerted me to your exhibiton, which I will visit! How long does it run for? J"
Similarly Lizzie C tweeted: "@Wimbledon Who was offended? FEMINISTS? IF so, throw ALL your balls at them, en mass, because the Wimmin are now OUT OF CONTROL!"
Wimbledon apologised on Twitter for the offence caused on and have since deleted the tweet containing the image.
A spokesman for the museum said: "We want to be clear that it is not a reflection of how we view women in tennis.
"Not to include it in the exhibition would perhaps be an oversight since it is the most famous tennis poster of all time and should be regarded in this context only."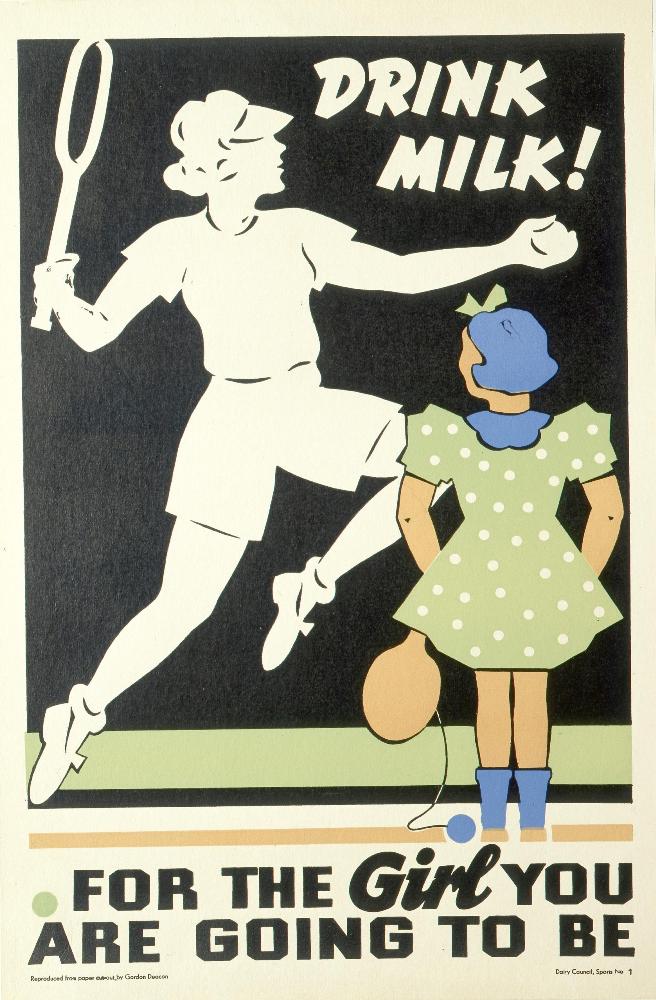 The exhibition opens today and includes posters dating from 1893, showing how tennis has been used to sell fashion, films, holidays and even hotels and will be running for a year.
Images courtesy of Wimbledon Lawn Tennis Museum collection, with thanks