A footy-mad Wimbledon family are putting the 'Dons' into their new Doncaster home by kitting out a bedroom dedicated entirely to the Wombles.
Wimbledon-born dad Stuart Stone, who proudly sports the club's crest as a tattoo on the back of his hand, has honoured the age-old family tradition of following the Dons since childhood.
The 44-year-old forklift truck operator has now passed the torch on to his ten-year-old son Kane and two daughters Kaitlin, 8, and Chantelle, 6, and has transformed his son's bedroom into a Wombles paradise.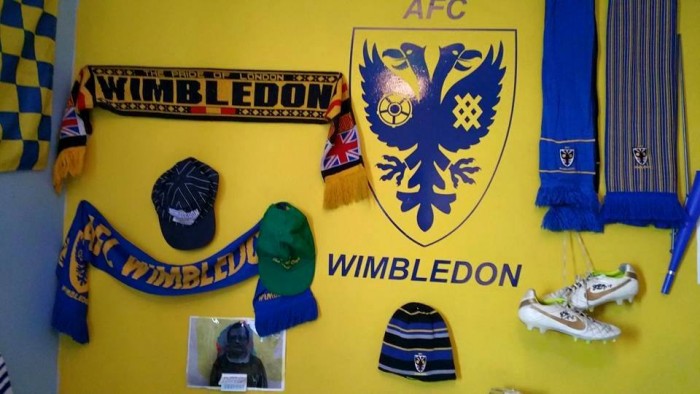 HUGE FAN: Kane's bedroom is kitted out in the Dons colours
"Being a family of nutty Wimbledon supporters I always wanted a room like this when I was a child," he told SW Londoner.
"My son knew his granddad loved Wimbledon and as he passed away recently it keeps a link to him."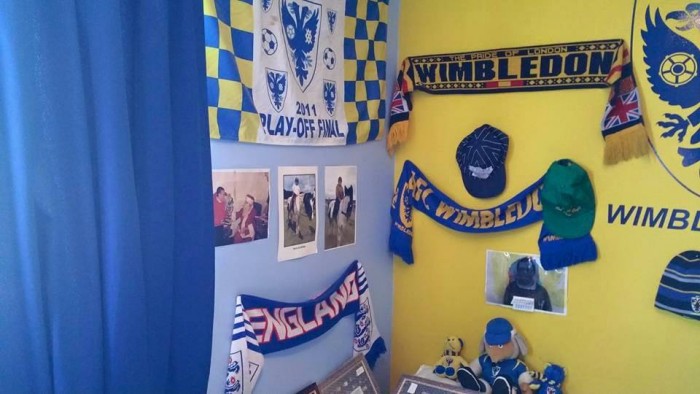 PRIDE OF LONDON: The family's love for the team hasn't waned since the move north
Resplendent in royal blue and yellow the bedroom wall features a huge stencil of the Dons' crest along with tickets, hats, a vuvuzela, a play-off final banner, scarves and even a pair of signed football boots.
Despite relocating to south Yorkshire Stuart's fervour for the team shows no sign of waning.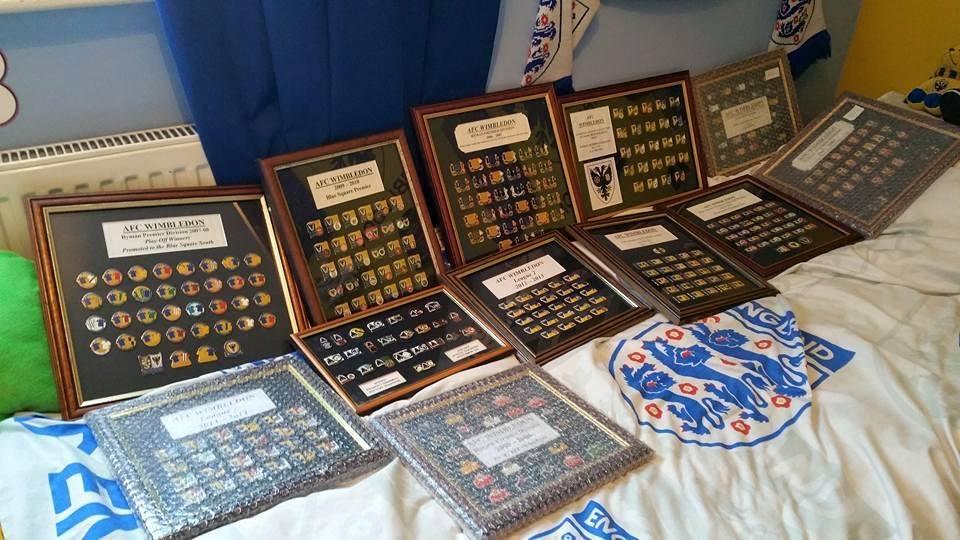 BADGES OF HONOUR: Just some of the memorabilia displayed in Kane's room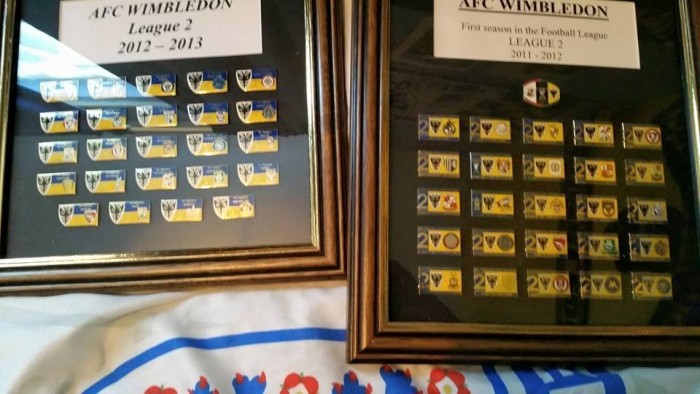 PROUD: The team's accomplishments are framed and hung on the wall

He said: "I was taken to my first game as a new-born baby but have been going to matches regularly since 1974 – so more than 40 years.
"I love that the team represents the community of Wimbledon and Merton.
"It's a passion I've passed on to my son and daughters in the same way as my dad passed on to me and his dad passed to him."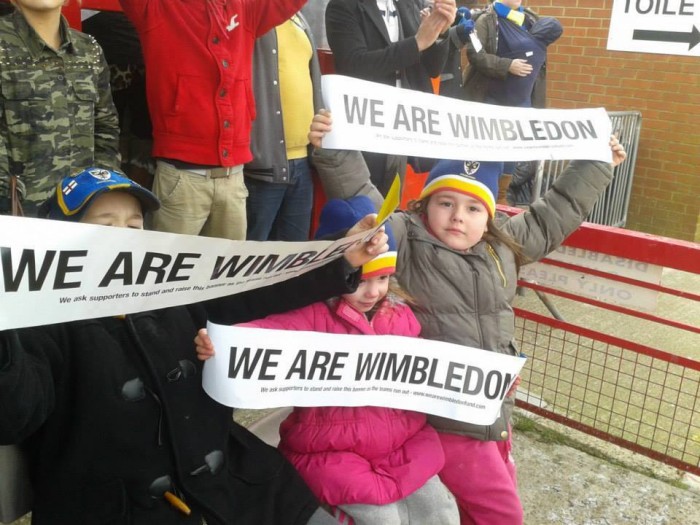 WE ARE FAMILY! Kane supporting the Wombles with his sisters Chantelle and Kaitlin
Despite relocating 200 miles away the family still regularly go to away games to support the team.
He said: "We travel quite a bit – the length of England and then some!"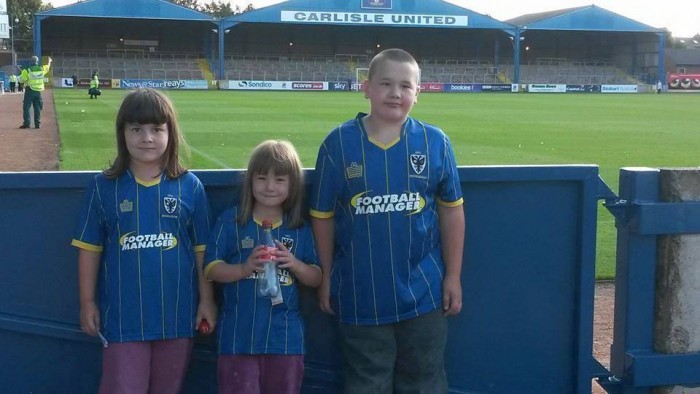 UNDERGROUND, OVERGROUND, WOMBLING FREE! The family at a Carlisle game
Following in his father's footsteps Kane requested that his room be decked out in the colours.
"I wanted my room decorated like that because they're mine and daddy's favourite colours and they're Haydon's colours," Kane said.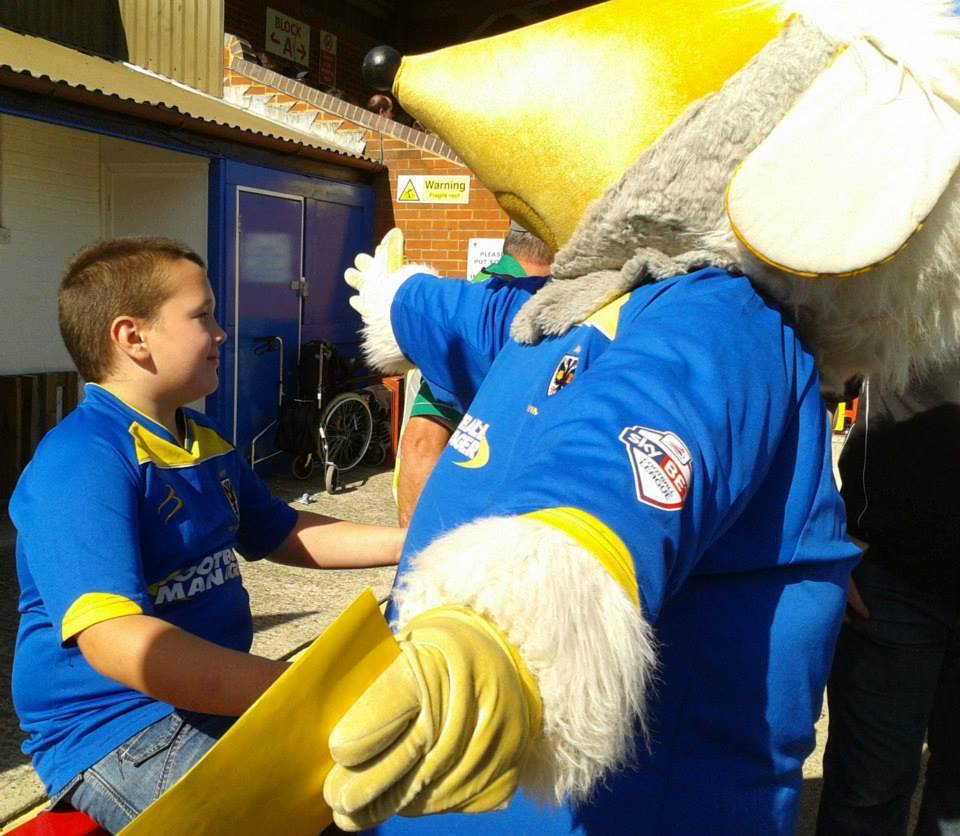 SHARING THE LOVE: Kane and Haydon have a hug
"I love everything about my room but the best bit is the big badge on the wall.
"None of my friends are Dons fans, they like teams like Leeds, Sheffield United and Sheffield Wednesday.
"My favourite player is The Beast – Akinfenwa!"