Live transport protesters gathered in Hyde Park on Friday to call for an end to trucking farm animals across the UK into Europe for slaughter.
While there are EU regulations in place to protect livestock such as authorised rest stops and fitness assessments for travel protesters object to what they say is the overcrowding, dehydration and contagious diseases on the trucks.
The long final journey begins in Scotland, driving cattle up to almost 500 miles to Kent before shipping the animals abroad to EU countries such as France and Spain.
Compassion in World Farming CEO Philip Lymbery, 53, said: "We're all here with one vision to bring a better day to all those animals and to ban live exports.
"We need decency, servility and compassion in world farming."
Live exports were temporarily banned in 2012 from Ramsgate when more than 40 sheep were euthanized due to vehicle faults, but since then the High Court ruled exports should continue.
There was renewed hope amongst protesters – pictured above – that Brexit could mean the end to live exports although Environment Secretary Michael Gove has only committed to 'restrictions' rather than a ban.
Former MEP John Flack, 62, agreed the current political climate couldn't be riper.
He said: "I believe it is evident that there is change afoot in the UK.
"Brexit, despite its challenges, does give us a once in a lifetime opportunity to re-write the rules."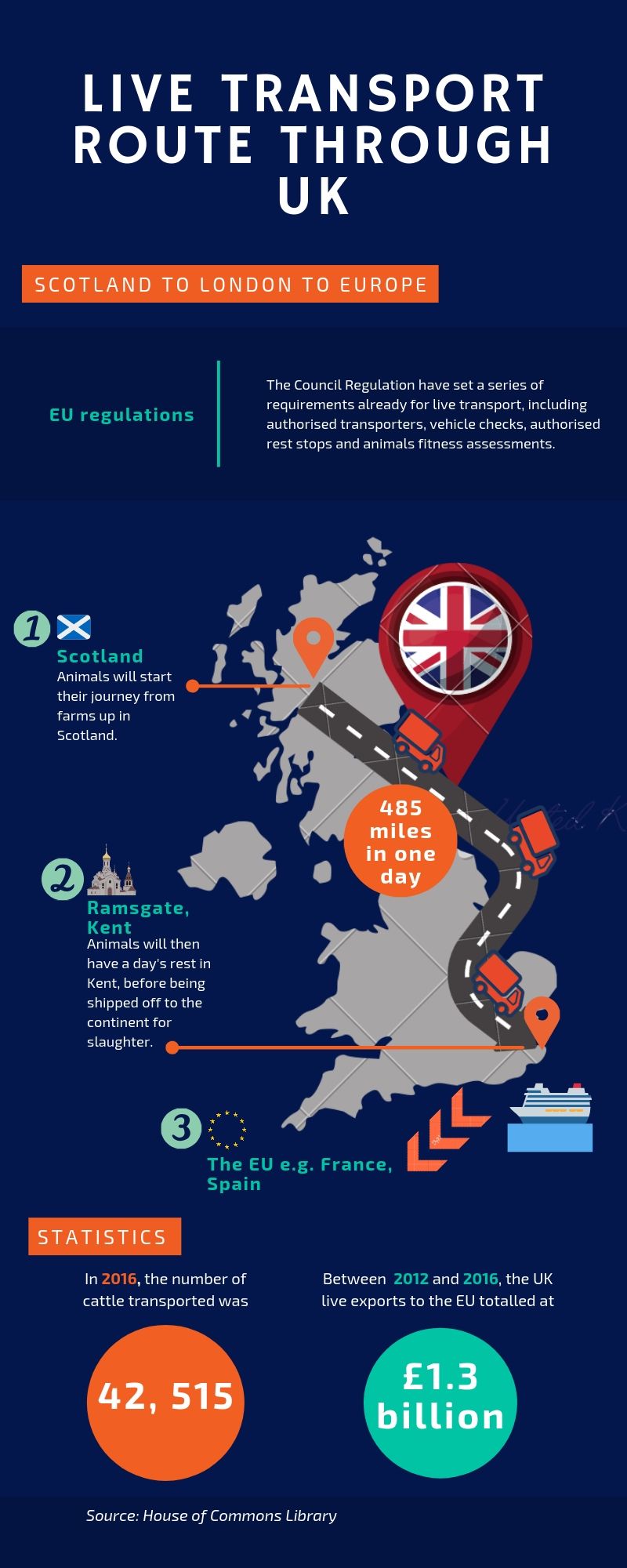 Live transport is a booming industry – between 2012 and 2016 the UK exported £1.3 billion of live animals to the EU, according to the latest research by HMRC, UK Trade Info.
Downtown Abbey star Peter Egan, 72, told the crowd about his last 10-years as a vegetarian.
He joked: "It was the best decision, apart from meeting my wife, I've ever made in my life."
New Zealand banned live exports 15 years ago, a fact cited by many protesters who hoped the UK would soon follow suit in what they think is becoming a global movement.