The manager of one of Britain's leading indoor markets has his eyes on the future after announcing that a new extension to Tooting Market is set to open this summer.
The additional space will host 14 shops on the ground floor and a 3000 square foot bar and restaurant on the first floor.
Roi Mengelgrein, the market's manager, said that the construction had started and that they were currently in the early fitting-out stage.
He said: "We're very excited about the opening of the new building! It's going to be an interesting addition to the market and to Tooting as a whole.
"At the moment, we are aiming to open it for the summer of 2018."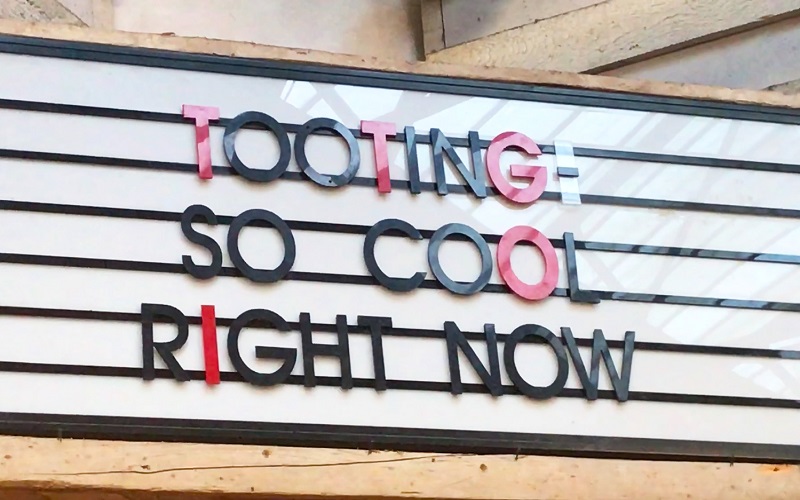 Tooting Market has won many awards, including Best Small Indoor Market at the 2017 Great British Market Awards and Best Independent Retailer at the 2017 Wandsworth Business Awards.
Originally opened in the 1930s, the market was owned by one family who passed it down the generations until 2010 when it was sold to the new owner.
The new management decided to renovate the market and upgrade it from a market with primarily food stalls to an indoor market with a varied and interesting blend of shops.
Roi explained further that when he and the owner took over, the market had significantly deteriorated and there was a 40% empty rate among the shops.
He said: "The market was in a very poor state, it was left to rot essentially.
"There were people who were storing inside units that wouldn't pay rent. It wasn't a safe market."
He had to spend a lot of time and energy to clean the market and attract new tenants.
He added: "In some cases, we had to invest in specific traders and pay for their fit-out just to bring them here because nobody wanted to believe in our vision."
The market has currently 51 units, which is more than double the number there were before the new management took over.
He said: "We used to chase people for shops and now funnily enough we have more than 300 people on a waiting list to get into the market."