The official charity of Chelsea and Westminster Hospital NHS Foundation Trust, CW+, has partnered with English National Ballet School (ENBS) to launch a new programme of activity for the Kobler Rehabilitation Class.
The class provides group rehabilitation for HIV patients at the London hospital and acts as an important opportunity for the group to socialise and connect with other HIV positive members of the community.
As part of the programme, ENBS has created a series of exercise videos so that patients can practise gentle and moderate exercises, standing up or sitting, to aid mobility and strength.
Viviana Durante, Artistic Director at ENBS, said: "ENBS is delighted to be working alongside CW+ to deliver these vital workshops.
"Ballet is for everyone, no matter what your ability or age, and these workshops will provide unique movement classes for patients, improving their health and wellbeing."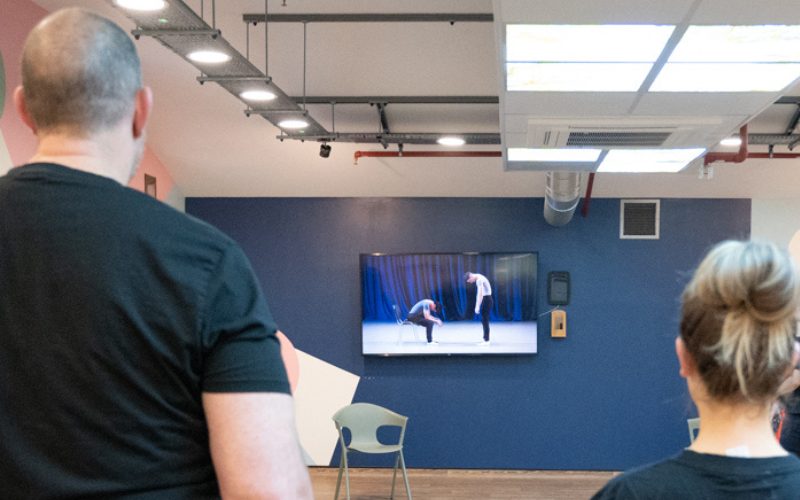 ENBS has also been delivering in-person classes to introduce participants to the content of the videos, which have been designed specifically for the group to use during their new weekly sessions in the charity's CW+ Studio as well as remotely.
Taz is part of the Rehabilitation Class and attended one of the in-person sessions with ENBS.
They said: "It brought me alive!
"I was ecstatic, it made me forget how old I am."
This CW+ and ENBS collaboration forms part of the pioneering CW+ Arts in Health Programme, which focuses on the link between human health and the environment, building on the robust body of evidence that outstanding design and engagement with the arts can improve physical and mental wellbeing.
The Arts in Health Programme also supports different groups of individuals by facilitating a variety of rehabilitation and arts education at the Trust.
Cleo Dobson, Physiotherapist at Chelsea and Westminster Hospital NHS Foundation Trust, said: "Working with ENBS is a hugely exciting opportunity for the Rehabilitation Class.
"The project brings together art and exercise, which is proving to be an enjoyable experience for everyone involved."
Chelsea and Westminster Hospital NHS Foundation Trust has one of the largest and busiest HIV and sexual health services in Europe, with clinics based around London, in Chelsea, Soho, Hounslow and beyond.
Also based in Chelsea, ENBS is a full-time vocational dance school that prepares elite young dancers from around the world with world-class training and performance opportunities. 
Image credits: CW+