As the temperature dropped last Sunday, so did the trousers of many commuters on the London underground.
City dwellers felt the winter breeze when stripping down to their pants on the Tube with almost 400 people getting involved.
The ninth annual 'No Trousers Tube Ride' event asks people taking part to take off their trousers and keep a straight face about it.
Event Organiser Ivan Markovic said: "Different groups go on different routes, they sit there on the Tube as they normally would any other day.
"They key thing is not to laugh at themselves. We want people to have fun, but we don't want to recognise that they aren't wearing trousers."
Hosted by the Stiff Upper Lip Society, the event is intended to be fun with no political or charity support.
At three o'clock the group meets in Chinatown before descending onto the Tube where some onlookers even join in.
Revellers are told to be appropriate for the child-friendly event and not wear budgie smugglers or thongs.
The event isn't illegal and has only upset Transport for London when blocking the platforms.
Ivan added: "I've seen girls going to volleyball tournaments in the summer and that's the exactly same as what we wear.
"No one would say anything about a girl wearing that.
"It's non-indecent we're behaving a respectful manner and we try not to block entrances or exits so we don't upset Tfl."
Braving the cold winds, one man mentioned he was quite enjoying the breeze, another chimed in suggesting it isn't the most flattering weather for the men.
Others joining the event liked the history of it and the body confidence it portrays as well as, all the new friends made there.
Jokes suggested by Ivan to tell commuters on why they are missing trousers were:
"I saw the new Star Wars movie and it blew my socks off. Probably shouldn't have seen it again this morning."
"Why are you wearing trousers?"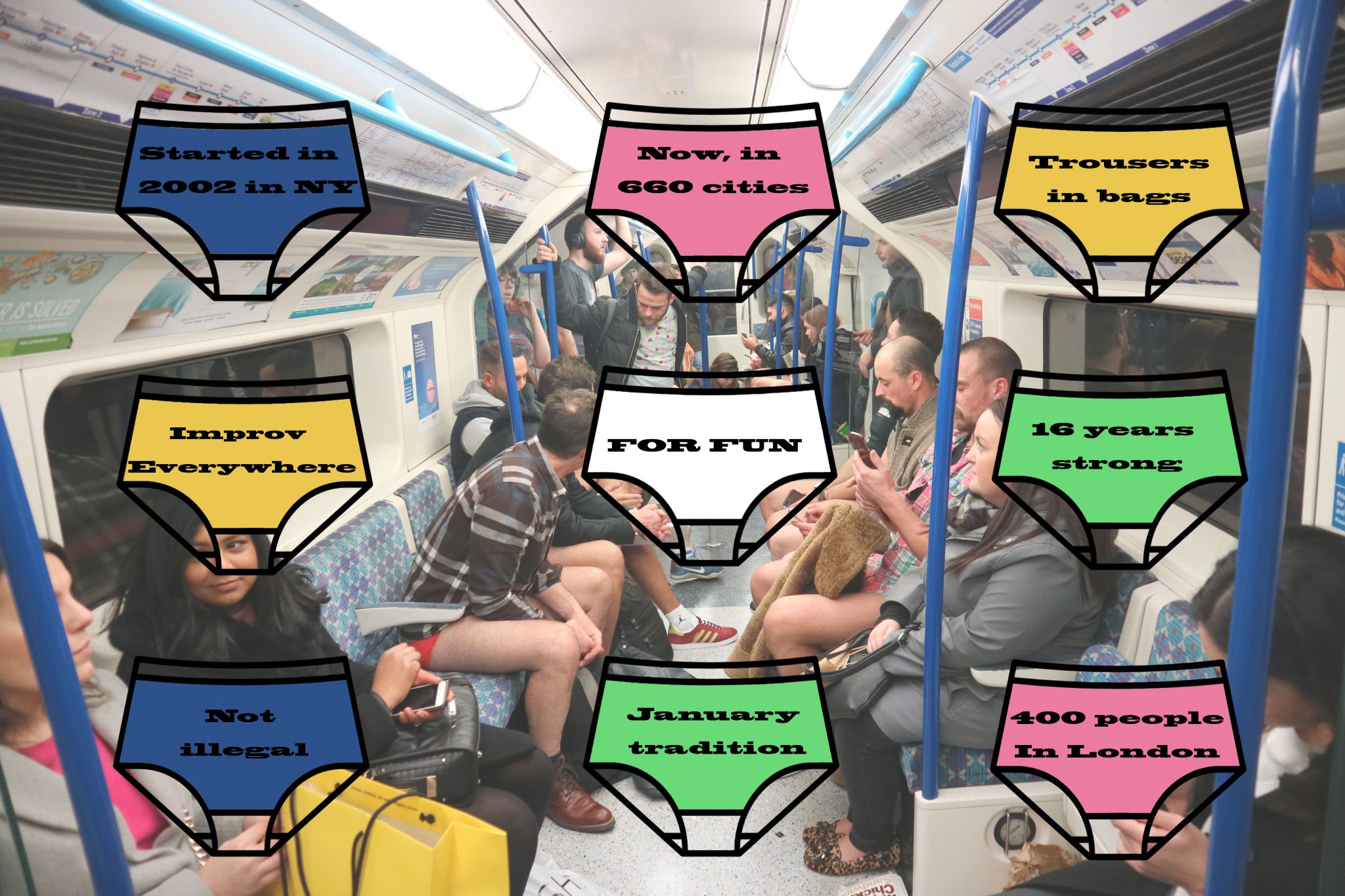 The stunt originated in the New York subway in 2002 with seven riders.
The group, Improv Everywhere, then challenged commuters to drop their trousers and board the train in January acting like they usually would.
The bizarre annual tradition has spread to more than 660 cities.
The Stiff Upper Lip society has hosted other events such as, London Undersound and mass wedding proposal's on February 14th.