Two Croydon brothers who survived the 2004 Boxing Day tsunami hope their story will inspire others as they mark the tenth anniversary of the disaster.
Rob and Paul Forkan, 27 and 25 respectively, lost their parents Kevin and Sandra when the tsunami hit their family home in Sri Lanka.
Since the tragedy the pair have launched an international flip-flop brand, Gandys, which supports their own charity for orphans around the world.
"When we started Gandys we never shared our story initially as it is very personal," said Rob, ahead of the release of the brothers' book Tsunami Kids, which is published today.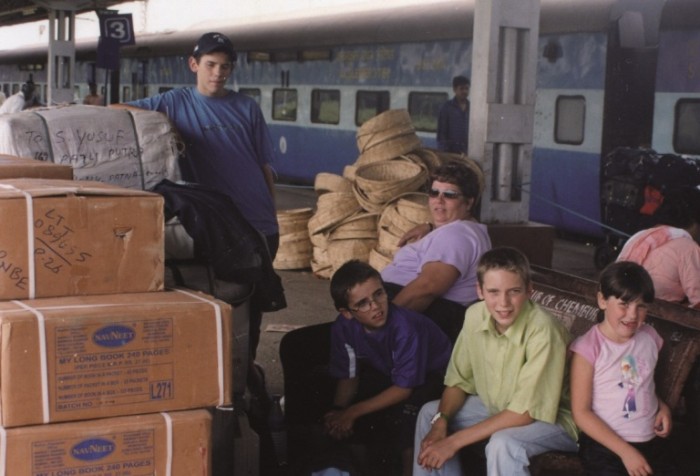 "However people wondered why we had such a drive to create a positive future for other children and this is why we shared our personal tragedy with others.
"We never thought our story would then capture so many people's attention and prove to be such an inspiration to so many people in the overcoming of adversity."
Rob and Paul were just 17 and 15 when the tsunami struck and left them to care for younger siblings Matty and Rosie, who were only 12 and eight when orphaned by the disaster.
The youngsters had to trek 200km across Sri Lanka to the airport without their passports or money, which had all been washed away.
The family left England in 2001 when their parents took them to India, where they were involved in various volunteer projects.
The children managed to get back to London after the tragedy and were supported by their wider family.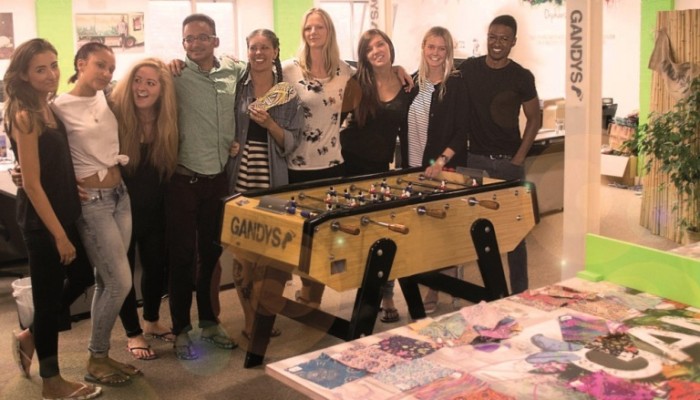 After finishing their education and further travelling, Rob and Paul launched Gandys in 2012 from the front room of their Brixton flat.
The brand has gained a cult following, with celebrities including Hollywood actress Jessica Alba and One Direction's Niall Horan seen sporting the colourful footwear.
Gandys are also the official flip-flops of Necker Island, Sir Richard Branson's luxury getaway in the British Virgin Islands.
"Rob and Paul's story was very moving and I was humbled by their ability to turn tragedy into something so positive," said Sir Richard.
The flip-flop firm donates a percentage of its profits to Orphans for Orphans, which builds homes for underprivileged children.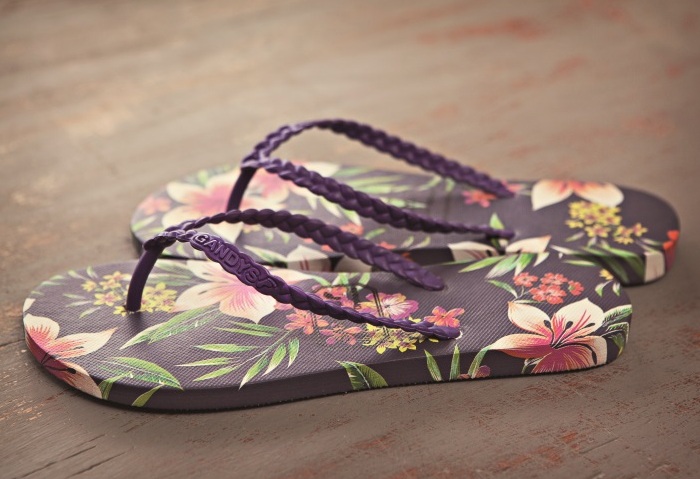 Rob and Paul said that their own experiences and the example of their parents motivates them to give back to those in need.
"Our life has taught us to live like every day was our last but we know it could be another child's last day too, so let's not just make our last a good one but theirs too," said the brothers on the Gandys website.
Earlier this month the pair announced that the charity's first kids campus is to be built in Sri Lanka, helping around 400 people.