Lambeth teenagers had the opportunity to explore cutting-edge clean air innovations and ask important questions about air pollution during their assembly at the Elmgreen School in Tulse Hill yesterday.
The event, organised by Growth Studios as part of their Breathable Cities programme and sponsored by Impact on Urban Health, showcased innovations from 11 startups working to combat air pollution in London and around the globe.
Students at the school were invited to ask questions about air pollution to a panel which included guests such as Deputy Mayor Shirley Rodrigues, activist Rosamund Adoo-Kissi-Debrah, Chris Large from The Earthshot Prize and Farid Kelekun from Impact on Urban Health.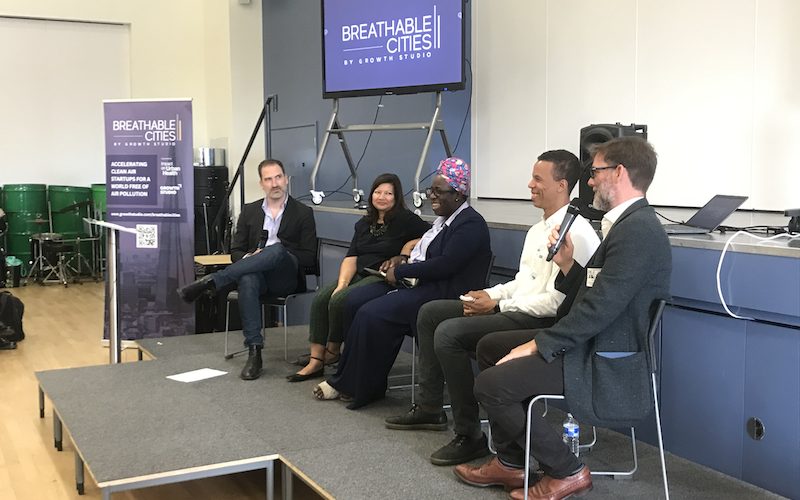 The importance of clean air was stressed to the students during the panel, as was young people's role in campaigning for it.
Growth Studios co-founder Paul Finch explained: "Air pollution is the biggest global health crisis that we're facing right now."
Adoo-Kissi-Debrah added: "I am relying on you young people to make your voices heard.
"This is about you and your future."
James, 17, certainly wasn't shy about speaking up, directing a bold question to the panel.
He asked: "You're saying Sadiq Khan has a positive impact on the environment, so why does he drive a £300,000 three-litre Range Rover? Shouldn't he be taking the bus?"
Though Deputy Mayor Rodrigues in particular seemed flustered by this enquiry, she and Adoo-Kissi-Debrah defended the mayor whilst also commending James for asking tough questions.
James later explained that he was trying to highlight a perceived unfairness in the behaviours asked of different individuals in fighting for climate justice, and that he felt politically empowered due to ongoing conversations he had with his parents regarding how local news developments affected them.
His passion for the event's topic was mirrored in fellow Elmgreen school students, who eagerly explored each startups' tables and asked questions about the displayed innovations.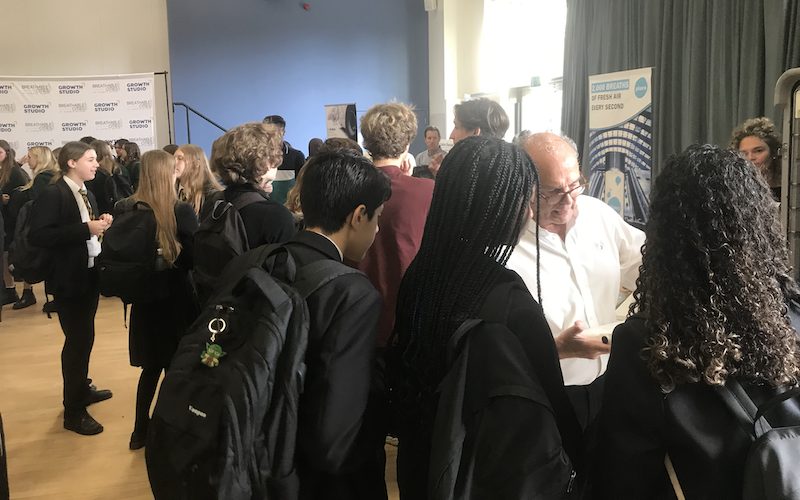 Lucy Parkin, Director of Environmental, Social & Governance for the startup Kleanbus, said: "Seeing this level of engagement from young people is amazing.
"It's fantastic to see them so involved and curious about the work that's being done."
Head students Aaliyah, 17, and Aidan, 17, viewed the day as a unique opportunity to learn more about the work being done to make their futures more sustainable.
"It's such a great chance to learn more about this stuff and see how important it is," said Aaliyah.
Aidan added: "It's not everyday you get to meet people like this at your school."