Crimestoppers is offering a reward of up to £5000 for information about an acid attack in Croydon that left a teenager permanently blind.
Two men, aged 25 and 19, were attacked with a corrosive substance on 7 December while walking along Thornton Road in Croydon.
Both victims were hospitalised and the 19-year-old lost his eyesight permanently.
Crimestoppers London Regional Manager Alexa Loukas said: "This horrific incident has left a young man with life-changing injuries, both victims traumatised and has shocked the community of Thornton Heath in Croydon.
"The individual behind the acid attack could strike again, so it's critical that anyone who knows or has suspicions about who was involved contacts our charity."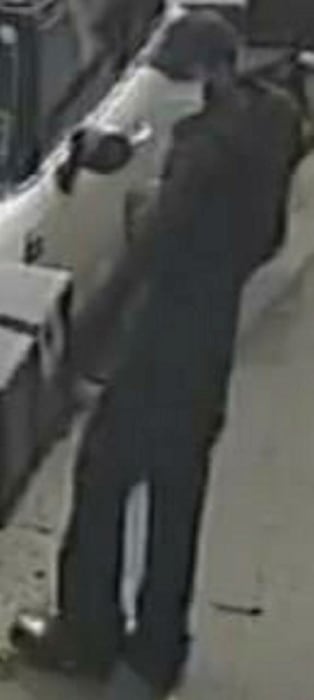 Crimestoppers allows individuals to submit information about a crime completely anonymously.
The charity is offering a reward of up to £5000 for information exclusively received via its phone line or website that leads to the arrest and conviction of the attacker.
Loukas added: "We need the public's help to bring those involved to justice and help the victim to recover and the community to feel a dangerous individual is no longer a threat.
"Nobody will know you contacted us, only you and you'll be doing the right thing and helping to protect the wider community."
The suspect is described as a white or Asian male with a slim build and he was wearing a black hooded jacket with dark coloured trousers and shoes or boots at the time of the attack.
His motive and identity remain unknown but he had been seen by one of the victims three months earlier.
The suspect had visited the victim's address on 7 September and claimed to have a letter for him, before punching him in the face with a bicycle chain wrapped around his wrist.
Detective Constable Dimitri Savathrakis said: "This was a violent and unprovoked attack on two innocent victims and we are doing everything in our power to bring the person responsible to justice.
"The victims were left shaken, injured and their lives changed forever as a result of this individuals actions."
If you have information about this incident you can report it anonymously to Crimestoppers online at Crimestoppers-uk.org or over the phone on 0800 555 111.