An English Heritage blue plaque will be installed in Hammersmith to celebrate two slaves who fled America to live in Britain.
Ellen and William Craft lived at 26 Cambridge Grove from the late 1850s to 1868, before they returned to the US to start a school for the children of freed slaves after the end of the American Civil War.
In 1860 the couple published a bestselling book about their courageous escape from slavery in America, Running A Thousand Miles for Freedom.
William Craft wrote: "A very large majority of American slaves are overworked, under-fed, and frequently unmercifully flogged.
"I have often seen slaves tortured in every conceivable manner. I have seen him hunted down and torn by bloodhounds. I have seen them shamefully beaten, and branded with hot irons.
"I have seen them hunted, and even burned alive at the stake, frequently for offences that would be applauded if committed by white persons for similar purposes.
"It is well known in England, if not all over the world, that Americans are notoriously mean and cruel towards all coloured persons, whether they are bond or free."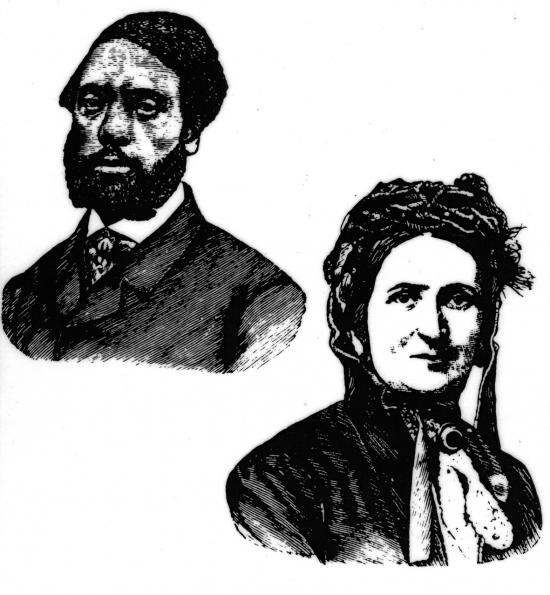 He said the book was not a history of his wife or himself, but an account of their escape that he hoped would instil in readers an understanding of the deplorability of the slave trade.
Both William and Ellen were born into slavery in Georgia, and met when William's first owner sold him to settle gambling debts.
Although they were not allowed a legal ceremony, the pair married in 1846, and began to devise an escape plan since they did not want to raise their children as slaves.
Ellen was the daughter of a mixed-race slave and had pale skin, which the couple used to their advantage as Ellen disguised herself as a man by cutting her hair, while her husband posed as her slave.
The duo escaped to Boston, where they became famous among abolitionists.
However, bounty hunters chased after the fugitive slaves until they fled to Britain in December 1850, which had only been free from slavery for less than 20 years.
Slavery in Britain was abolished in 1833, and took effect a year later.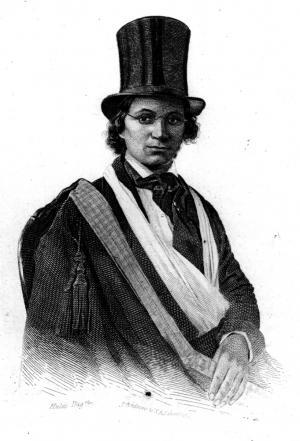 The pair learnt to read and write before settling in Hammersmith, where their home became a campaign centre for the abolition of slavery in America.
Hammersmith and Fulham Council Deputy Leader Sue Fennimore said: "This is a fitting tribute to two remarkable Hammersmith residents, whose efforts 150 years ago helped rid the world of slavery.
"We're delighted to help celebrate Ellen and William Craft with an English Heritage blue plaque, so all our residents can share in supporting the work they started in the fight against injustice – a fight that is just as relevant today."
The commemoration will be a twice-fired glazed blue plaque measuring almost 50cm across and is expected to read:
ELLEN CRAFT c1826-c1891
WILLIAM CRAFT c1824-1900
Refugees from slavery
and campaigners for
its abolition lived here.
The council said COVID regulations will dictate how many people will be able to attend an unveiling ceremony, which they hope to have in autumn of this year.
You can read the Crafts' book here.