Lambeth Council did not act unlawfully when it introduced experimental Low Traffic Neighbourhoods (LTNs), the Court of Appeal found last week.
On Tuesday, the court upheld the High Court's ruling that the council did not breach its "public sector equality duty" under section 149 of the Equality Act 2010 when it introduced the traffic orders under section 9 of the Road Traffic Regulation Act 1984. 
One Lambeth, represented by Sofia Sheikh, a disabled Lambeth resident who lives outside the Railton Road LTN, took the council to court in 2021 over the introduction of three LTNs in the borough, which they labelled undemocratic and discriminatory.
In a statement, Sheikh said: "I am afraid that the judgement has grave consequences for all disabled people and others affected by LTNs."
LTNs use barriers and traffic cameras to prevent traffic passing through residential neighbourhoods to encourage people to walk, cycle or take public transport instead.
Residents or people visiting can still access the LTN streets by car.
One Lambeth argues that the Lambeth Council did not properly consult residents before implementing the traffic-reduction schemes, which they claim discriminate against the elderly and disabled, obstruct emergency services, and increase congestion and pollution on main roads.
A Lambeth Council spokesperson said: "The low traffic neighbourhoods that the council has implemented are just one part of our holistic approach to making Lambeth's roads and neighbourhoods healthier, safer and more equal.
"Throughout the trial scheme​s we have engaged ​with residents and businesses thoroughly and have changed and improved them off the back of this feedback."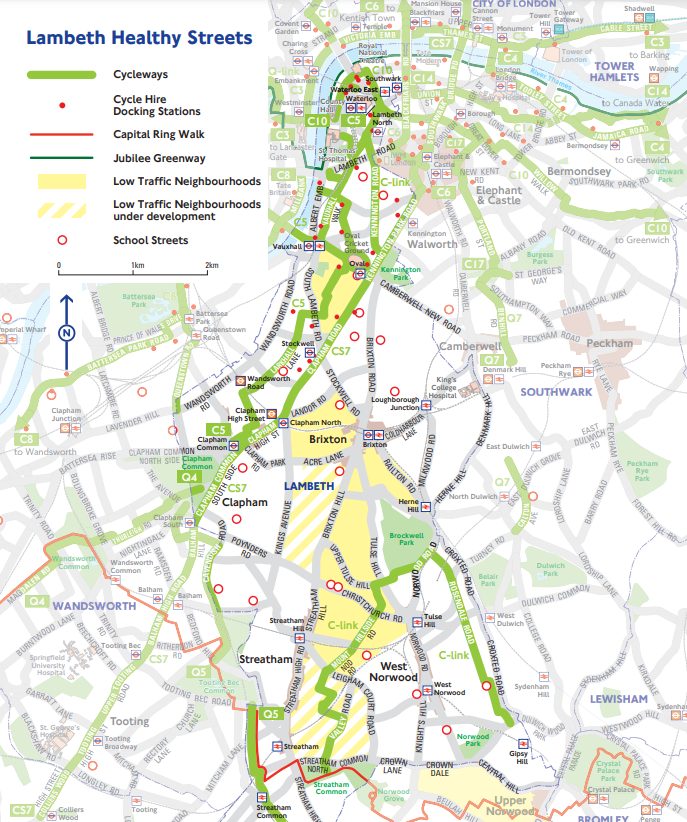 The council also said it introduced exemptions for Blue Badge holders who are reliant on their cars to allow them to pass through LTNs legally.
In January, Lambeth Council announced its decision to make two of the LTNs named in the legal challenge permanent, the Railton LTN and the Oval to Stockwell LTN.
The council claimed that data collected during this period found the Oval to Stockwell LTN had an approval rate of 55%, while the Railton scheme recorded 54% support.
After the Court of Appeal's ruling, One Lambeth announced on its crowdfunding page that it will appeal the decision in the Supreme Court.