Primary and preschool children will build friendships with pensioners each week at a new community centre in Putney.
The Mayor of Wandsworth, Jeremy Ambache, opened the new Sparkle community centre at St Stephen's church in Putney on June 9, which will be open every thursday for older and younger generations to bond over crafts, exercise, singing and gardening.
Founder Emma Chisholm approached the church with plans for the centre after witnessing the benefits of intergenerational relationships on a smaller scale at Age UK Wandsworth and through Channel 4's "Old People's Home for Four Year Olds" documentary.
Chisholm said: "I felt really strongly that after the pandemic, which of course made everyone even more isolated, it would be amazing to facilitate somewhere we could bring the generations together.
"The world is not set up intergenerationally and yet it's so beneficial for everyone."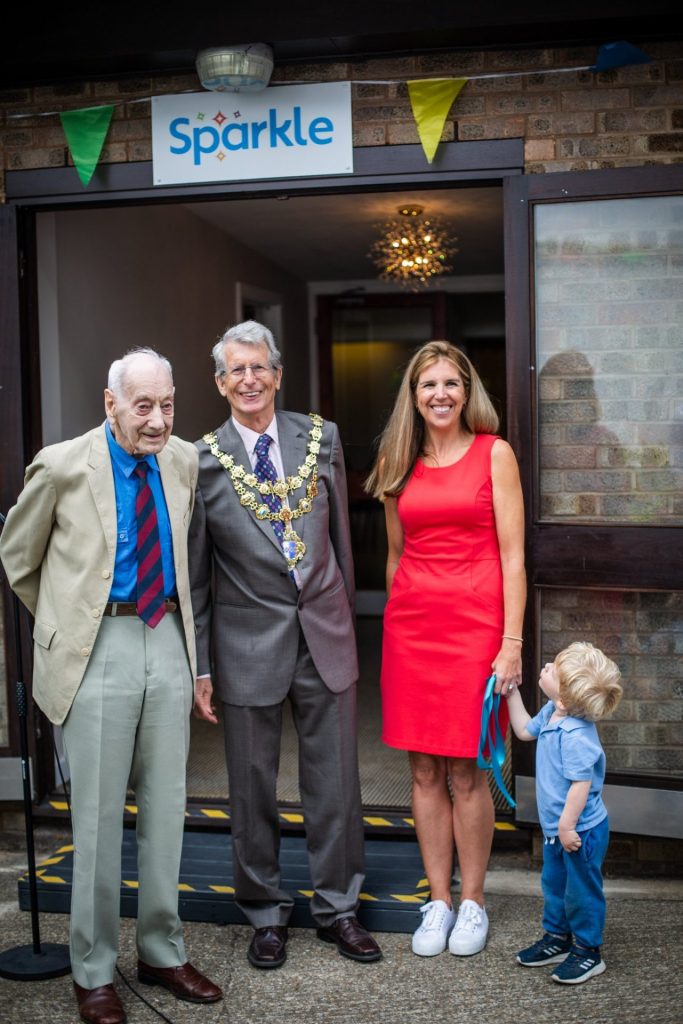 At Sparkle's launch on Thursday, children from Brandlehow School and Little Fingers Nursery were invited to find a "grandfriend," with whom they painted handprints on the wall at the new centre.
The participants made paper aeroplanes with their grandfriend and finished the event by singing the Louis Armstrong song "What a Wonderful World" together.
There was also a puppet show and a Metropolitan Police sniffer dog unit was in attendance, with an eight-week-old sniffer puppy in tow.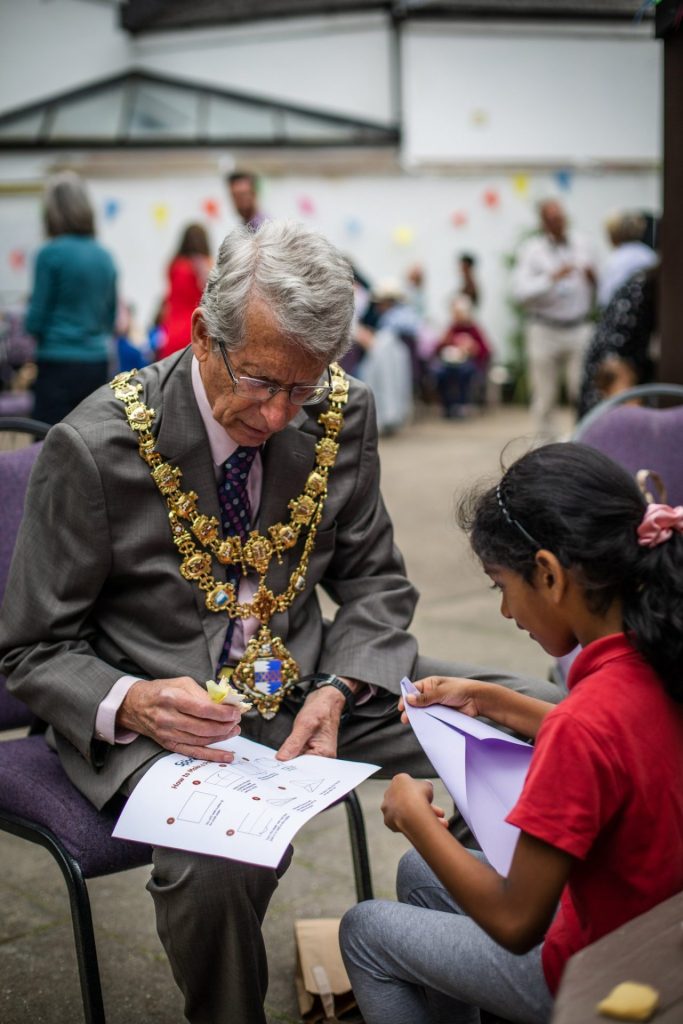 A 2014 review in the Journal of Gerontology and Geriatric Research found that intergenerational activity improved cognitive functioning in older people, as well as helping their social and emotional wellbeing.
In the 2017 Channel 4 documentary "Old People's Home for Four Year Olds," preschool children were introduced to a retirement home in Bristol resulting in significant improvements in the mood, movement and mobility of the residents.
In the documentary, early years expert Alistair Bryce-Clegg stated that interacting with older people can lead to "significant steps forward in children's language, empathy, confidence and social skills."
Emma Chisholm also argues that the New Economic Foundation's Five Ways to Wellbeing — "Connect, Be Active, Take Notice, Keep Learning, Give" — can all be addressed by being with children.
"If you're with a child, you can't worry about tomorrow or think about yesterday because you have to be present."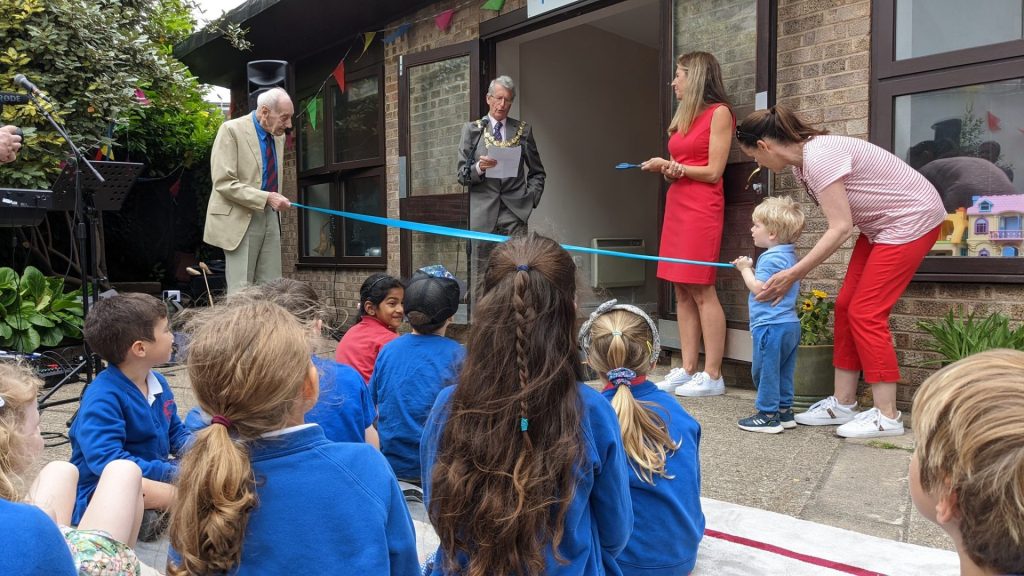 The same primary and preschool children will be invited to the Sparkle community centre each week and the founder hopes that this will foster relationships and tackle ageism by creating a mutual understanding between both generations.
Older Wandsworth residents are invited to attend every Thursday between 10:30 and 14:30 and will receive a free hot lunch between the morning and afternoon sessions.
They are welcome to participate in any activities available or spend time simply reading or talking to the children about themselves or their culture.
Chisholm said: "The whole point of this is that everyone comes with something to give, as well as receive.
"We would love anyone who's an older person in the Wandsworth area who feels they want some company to join us."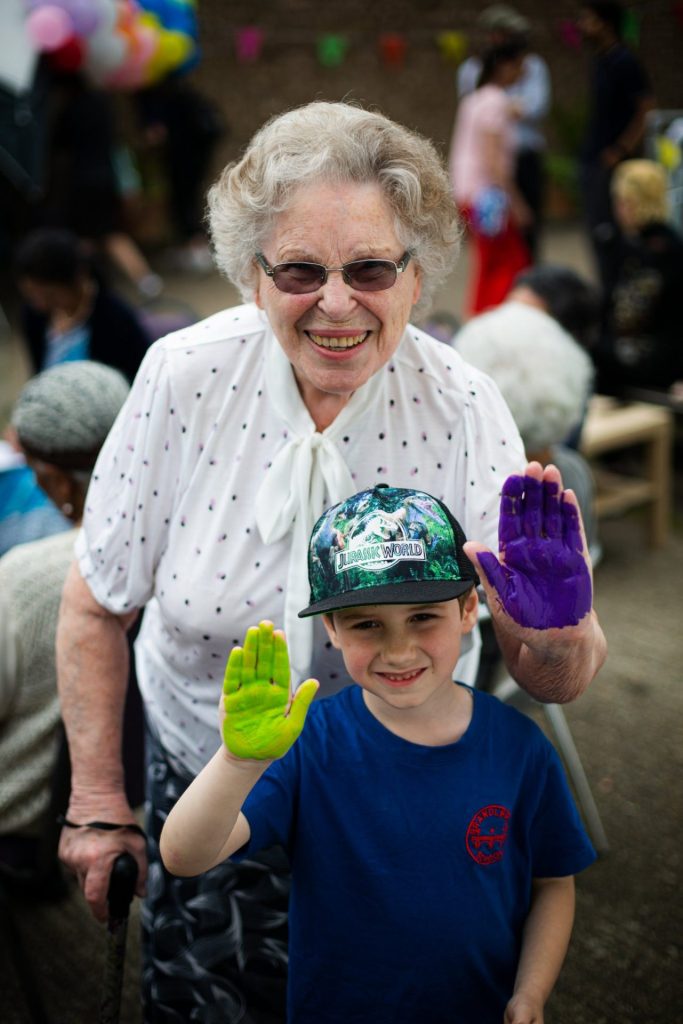 Over time, the community centre will measure the project's effect on the older people's wellbeing, such as feelings of loneliness or how much they leave the house.
The founder hopes that improvement in the pensioners' wellbeing will enable them to secure funding to expand the scheme and open for additional days in the future.
Mayor of Wandsworth Jeremy Ambache said: "I cut the ribbon to mark the opening of the 'Sparkle' community project at St Stephen's church. Sparkle provides fun Intergenerational activities for the benefit of children and pensioners.
"If you want to get involved do contact Emma @sparkleststeves – good luck Sparkle!"
The Sparkle community centre is open every Thursday from 10:30 to 14:30 at St Stephen's church in east Putney.
All photographs courtesy of Alexandra Vanotti @lexiloola.