A Wimbledon man caught stashing £1000 worth of crack cocaine in his underwear has been jailed for five years for dealing class A drugs and money laundering after a routine police stop on his vehicle.
Lee Mcdermott, 35, was stopped by officers on September 25 last year who conducted a routine insurance check on the car.
They noticed a strong smell of cannabis coming from the BMW and Mcdermott, of Wimbledon Park Side, told officers that he had drugs in his possession.
He was taken to Wandsworth police station where he was searched and officers discovered that he'd concealed crack cocaine with an estimated value of £1000 in his underwear.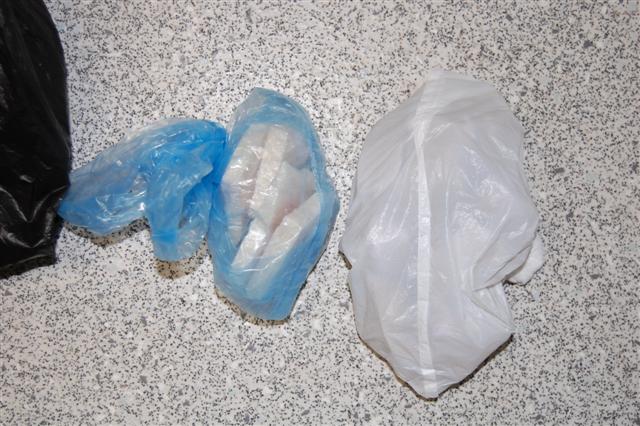 DRUGS STASH: Substances discovered at Mcdermott's home

Mcdermott was arrested on suspicion of drugs offences and a search was conducted on his Wimbledon home.
There police unearthed more than £18,500 in cash hidden under the kitchen sink and large quantities of crack cocaine and heroin, with an estimated street value of around £25,000.
Officers also recovered an i-Pad that was identified as stolen from a burglary.
The following day he was charged with money laundering, possession of drugs with intent to supply and handling stolen goods.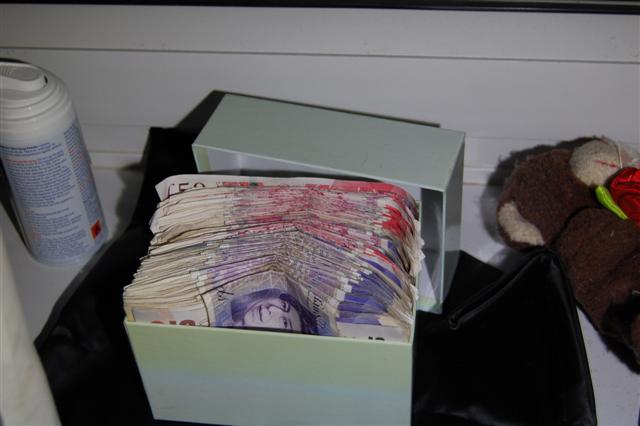 FORFEITED: Cash found under the sink
McDermott pleaded guilty to the offences but told the court that he was merely a custodian for the drugs and cash and was not involved in street dealing.
However these claims were not upheld and following a Newton hearing by the judge he was sentenced to five years in jail at Kingston Crown Court on March 5.
Specialist officers from the Met's Criminal Finance Team also successfully applied for the forfeiture of the BMW as it had been used in the commission of crime, along with the £18,621 in cash that was found in his address and an Apple Mac laptop, which was also in his possession due to his drug dealing.
Detective Constable Steve Isom, from Wandsworth CID, who investigated the case said:
"This case clearly demonstrates how police are disrupting the sale and use of drugs that can blight communities.
"Through a routine vehicle stop, and a subsequent investigation, at least £26,000 worth of drugs will not now be on the streets of London and a drug dealer has effectively been put out of business."
Detective Constable Maria Cox, from the Criminal Finance Team, said:  "As well as the custodial sentence, we have also been successful in ensuring that well over £20,000 in assets linked to Mcdermott's criminal activity have been forfeited.
"We will always look to identify any assets gained through criminal activity and, where possible, apply through the courts for these to be forfeited or confiscated."