An abandoned, dehydrated chicken found drinking from a Morden casino toilet by the RSPCA has found her new forever home.
The hen, who has been renamed LooLoo, is now settling into her egg-citing new home in West Sussex with Mia Fernyhough, 33, a senior scientific officer at the RSPCA.
LooLoo was found in a dishevelled condition at Cashinos in London Road on September 16.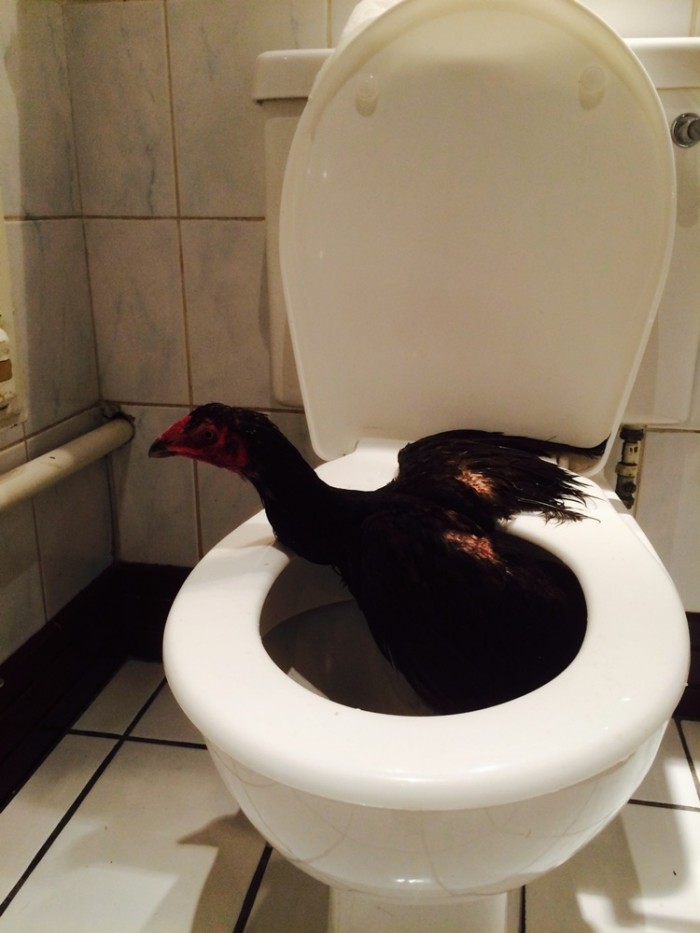 FOUL PLAY: Looloo taking a drink from a casino toilet before she was rescued

RSPCA inspector Lynn Marshall said: "This chicken was clearly in need of a bit of luck so managed to make her way to a casino.
"It wasn't a win she was after though, more a rescue, as she was in such a terrible state.
"She'd clearly had to fend for herself for quite a while."
Looloo's new owner is delighted to have another chicken for her animals to make friends with.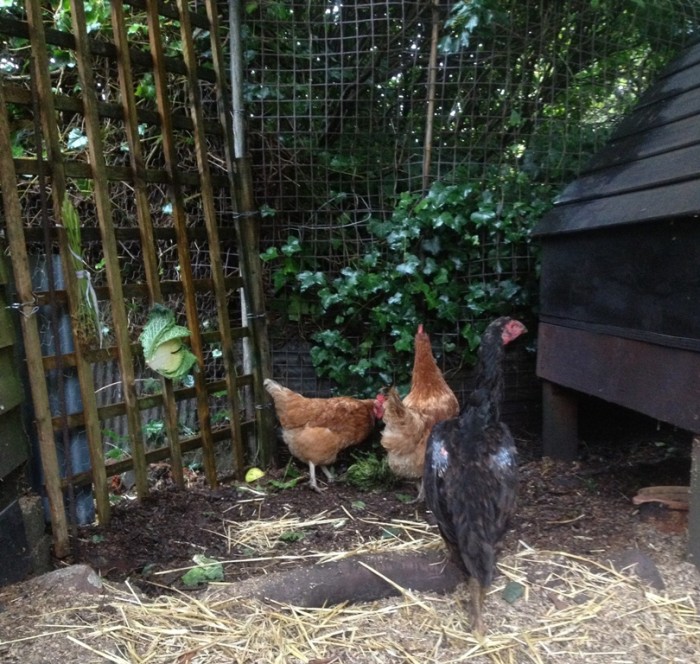 MAKING FRIENDS: Looloo and her new pals
No doubt clucking merrily at the idea of spreading her wings after being coup-ed up in such a strange place, she is now making a speedy recovery.
Mrs Fernyhough said: "Looloo has been through a tough time but she's doing well.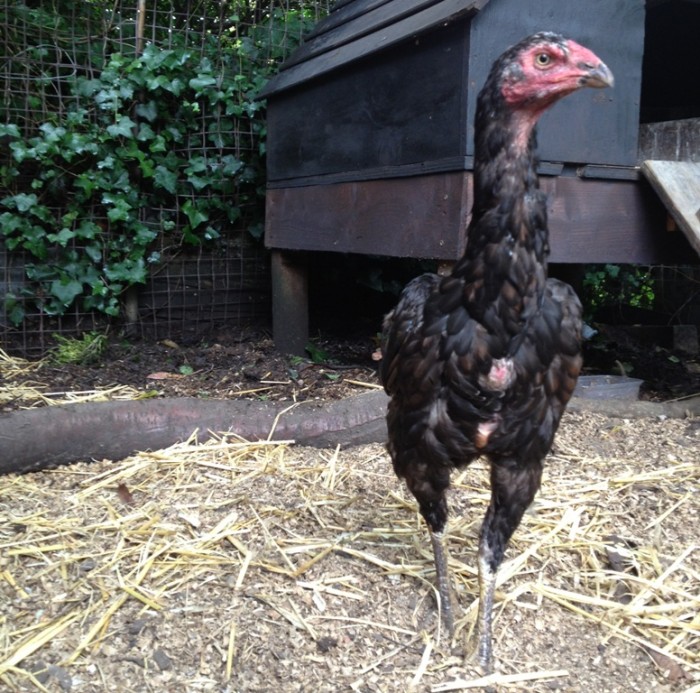 ON THE MEND: Looloo is settling well into her new home
"She is getting used to her new surroundings and learning how to be a chicken again."