Thousands of women will don their pinkest attire and get down and dirty at muddy obstacle courses in Merton and Lambeth to raise money for Cancer Research UK over the next month.
The charity is holding 65 'Pretty Muddy' events across the UK where pink-clad women aged 13 and upwards will complete either a 5km or 10km series of mud-laden obstacles 'to show cancer than hell hath no fury like a woman in pink'.
More than 5,000 women are expected to attend the Merton and Lambeth courses, which usually take 40-60 minutes to complete.
Lynn Daly, a Cancer Research UK spokesperson, said: "Thanks to advances in research more people are surviving than ever before, but there's still more work to be done.
"Every day, around 85 people are diagnosed with cancer in London. That's why we need women and girls of all shapes and sizes to pull on their leggings, lace up their trainers and show their support."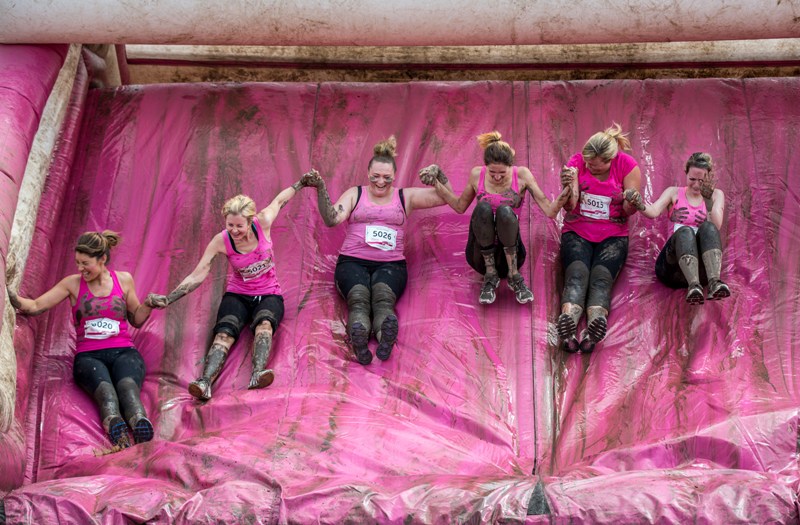 The events, which are open to women of all sizes and fitness levels, will see participants scale fences, wade through water and slither through tunnels, tackling up to 10 obstacles.
Cancer Research UK raised £635million in the last year and 'Pretty Muddy' is one of more than 400 events which were supported by volunteers, according to the organisation's 2015/16 report.
Almost 7,000 JustGiving pages are dedicated to raising donations for the charity via 'Pretty Muddy' events which will help fund life-saving research.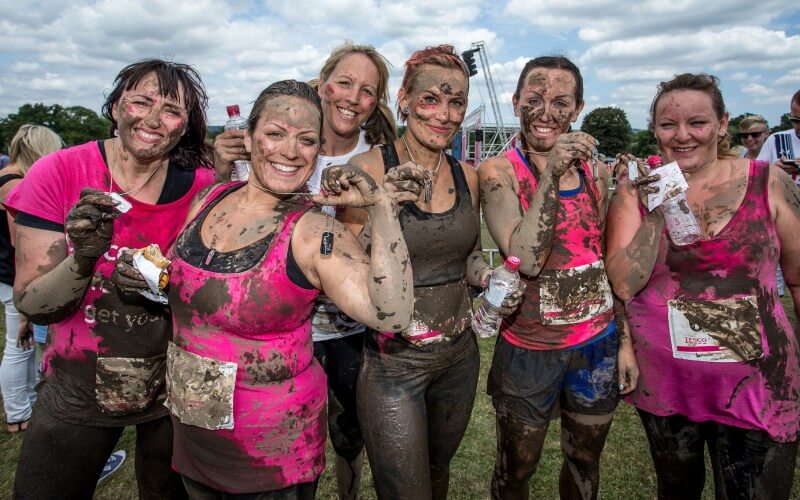 Ms Daly added: "Race for Life events are not competitive. They are not about being fit or fast.
"Taking part is about being part of a collective force of powerful women – of all ages – leading the charge against cancer.
"The fight is on and we're rallying women across London to join us at the starting line."
To get involved in Race for Life events visit www.raceforlife.org or call 0300 123 0770
'Pretty Muddy' events in 2016 in South West London include:
Morden Park: 18 September
Brockwell Park: 1 October
Clapham Common: 15 October