Leggy Lurchers and gangly Greyhounds have taken over a Battersea animal charity and are all seeking new homes.
Battersea Dogs & Cats Home is teeming with these sighthounds with 11 Lurchers and eight Greyhounds currently in residence at the centre.
Head of Dog Rehoming, Rob Young, explained that despite their reputation for needing endless exercise, the majority of the time these breeds love nothing more than taking long leisurely naps.
He said: "We're seeing lots of Lurchers and Greyhounds for many different reasons – they might be retired racers, because of an owner's illness or even a family separation.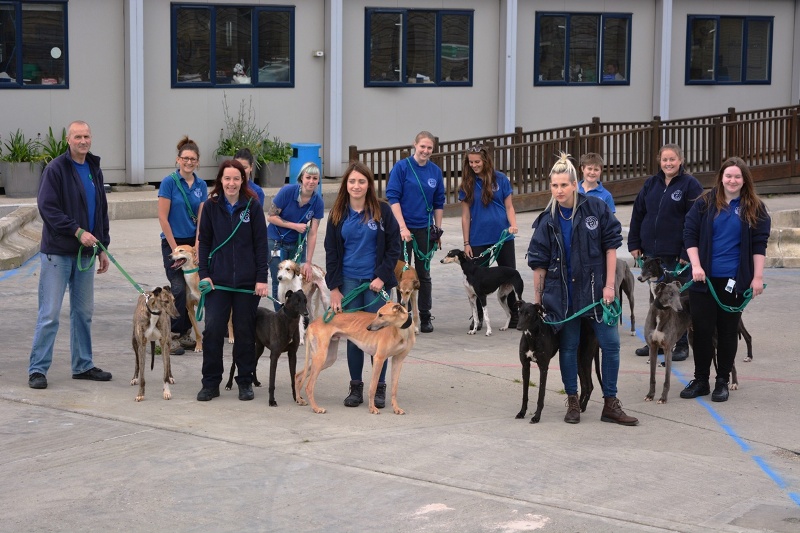 ADOPTION: All these pooches are looking for forever homes
"Greyhounds and Lurchers make great pets, but they're often overlooked here at Battersea.
"People think taking on a sighthound will involve one marathon walk after another, but in reality they like nothing better than a comfy bed or sofa and a warm lap to lay their head on.
"Short bursts of exercise are what they love – the rest of the time they're couch potatoes."
This year the south London rescue has seen a 40% in Greyhounds and almost double the number of Lurchers it has in its kennels, compared to the same time in 2014.
Some of Battersea's Lurchers looking for forever homes include ten-year-old pair Sam and Cane, who have been inseparable their whole lives and are looking to retire together.
These golden oldies have plenty of love to give after being brought to Battersea when their owner died – all they require is some home comforts and a cosy bed to curl up in.
Eight-year-old Greyhound Foxy has had her life turned upside down after circumstances changed in her previous home and she found herself at Battersea where she recently had 38 bad teeth removed.
If you can offer one of the many sighthounds a home,  contact Battersea Dogs & Cats Home on 0843 509 4444 or email [email protected] for more information.
Featured image courtesy of sixten3 via YouTube, with thanks