A Richmond dog behaviourist and self-proclaimed 'dog listener' is campaigning to make pet theft a specific crime in UK law.
Stan Rawlinson, 72, gained almost 500,000 signatures on his Change.org petition, far surpassing the 100,000 needed to be considered for debate in Parliament.
According to the Kennel Club, two in five new owners bought a puppy to be their coronavirus companion and two thirds think that their dog was a 'lifeline in lockdown'.
Stan said: "There has been a massive increase in the purchase of dogs which has brought a lot of joy to a lot of people that would normally be very lonely and feel very isolated.
"That's what dogs do, and for people to steal them is absolutely disgusting."
Stan's petition argues that the punishment for 'dognapping' should recognise animals as sentient beings, not inanimate objects.
Stan explained that pets are like family members who bring comfort and companionship to their owners.
He said: "Think of the impact not just on the people but on the dogs as well- they are both devastated."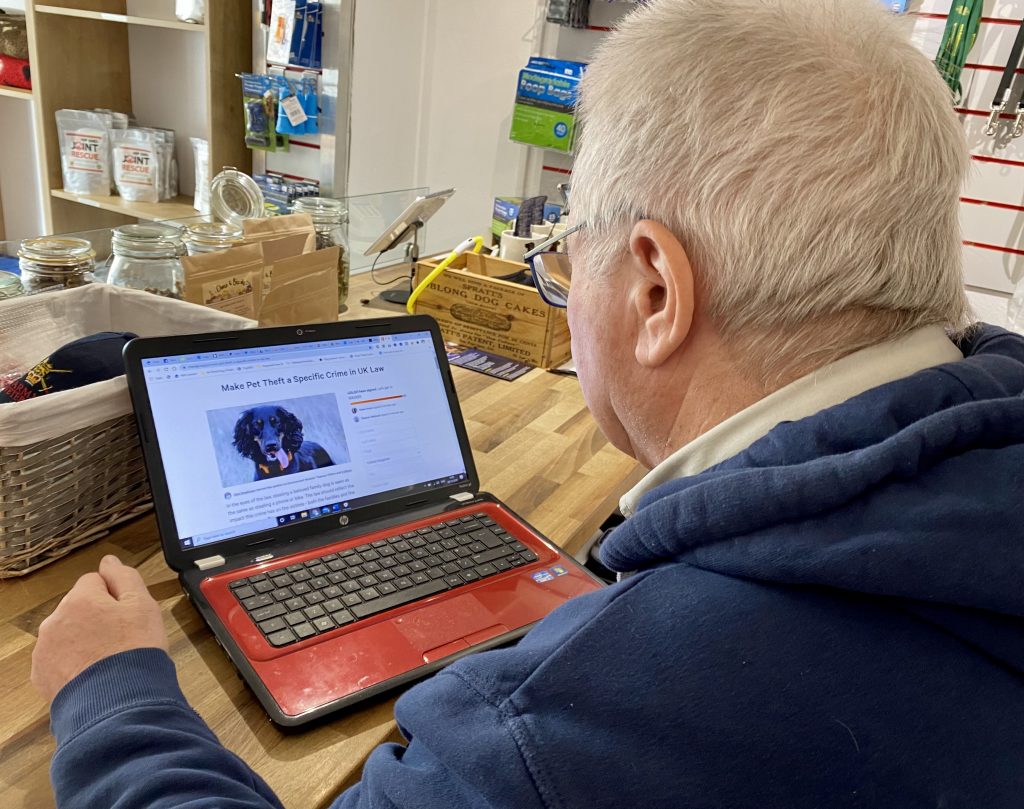 In January, Stan's wife Eve, 71, contracted Gullian-Barré Syndrome (GBS) a rare and potentially life-threatening condition which left her completely incapacitated.
She was paralysed for 8 weeks and was in Charing Cross Hospital, Hammersmith for several months.
Stan said the family's dogs were crucial to her recovery.
Eve's medical team even brought her life-support machine outside so she could see her beloved pets.
Stan said: "They understood that it would give a lift to my wife in a very difficult time."
The couple, who met in Richmond almost 50 years ago and married in 1972, have always loved dogs.
But when Stan's five-year-old Springer Cocker Spaniel died from bone cancer he was so heartbroken he switched to Working Cocker Spaniels, and has been besotted ever since.
As well as their five dogs – Musket, Gunner, Cora, Fizz and Flossie – Stan and Eve have two daughters, Johanna, 44, and Louise, 40, and four grandchildren.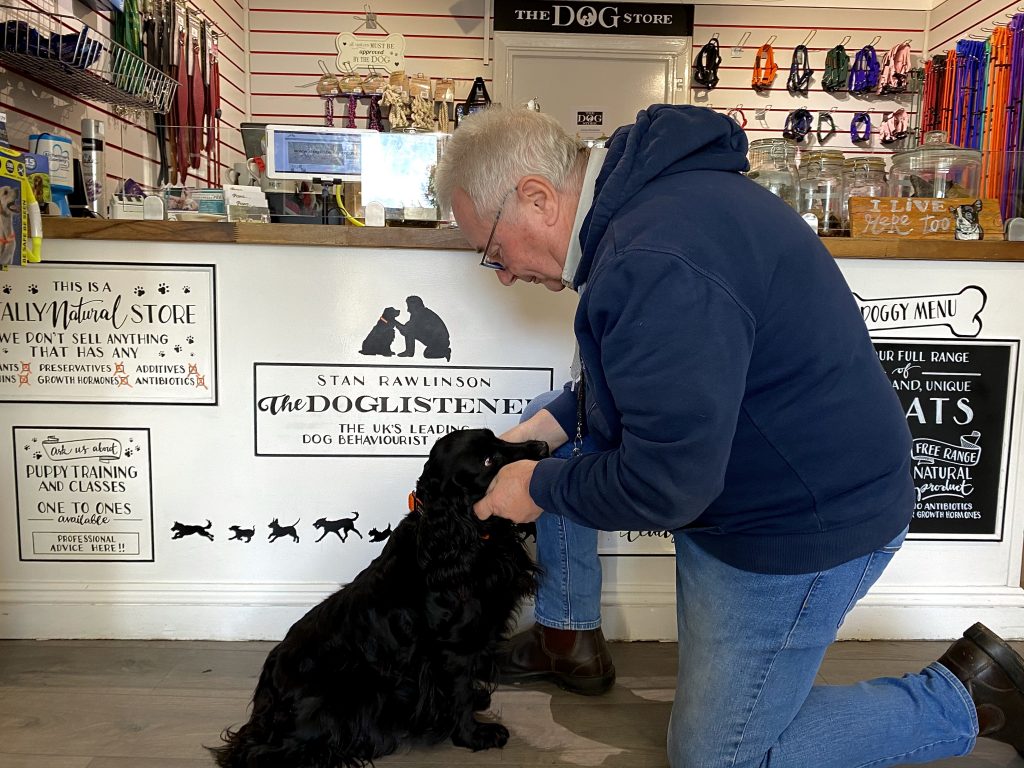 Dog-mad Louise owns Paws For Coffee, a Hampton Hill cafe with 'puppacinos' and calves hooves available for canine customers.
Pet theft continues to be classified under the 1968 Theft Act despite numerous calls for reform and a parliamentary debate on the issue in July this year.
Research by Direct Line suggested that six dogs are reported stolen every day across England and Wales, to be resold or bred.
The news comes just days after a 12-week old puppy was stolen in Isleworth before being returned to his family.