A rugby club in Earlsfield started a running club during lockdown and organised a marathon to raise money for a children's charity.
Hafis Shariff, head coach for under 9s at the Ironsides Rugby Club, started a running club with six other Ironsides coaches and members Steven Alder, Ben Sheriff, Justin Blackburn, Steve Cockle, Cameron Alder and Mathieu Pepin.
Shariff, 43, is also managing director at H International Consultant Limited, and associate director at HIA Legal.
He explained that starting the club was motivated by the lockdown measures in place in March, as running was a way to spend more time in person with friends from Ironsides.
He said: "As a recruiter, I use Zoom every day for a living, so the last thing I wanted to do was spend every evening on Houseparty."
Once the government allowed one outing a day, Shariff and friends from the Ironsides Rugby club started running casual weekly 6km runs.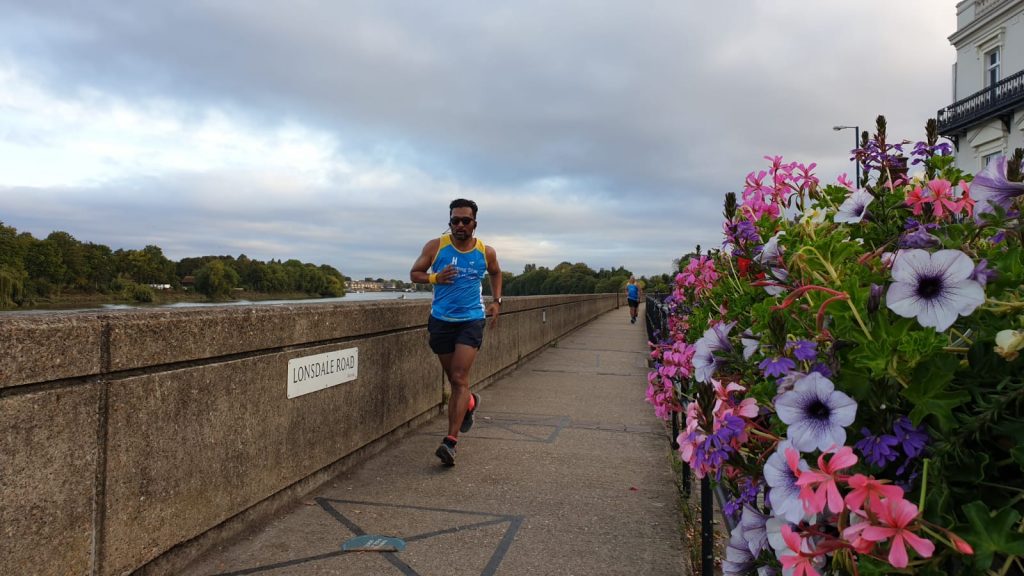 They quickly established a three-days a week running pattern, including a 21km run every Sunday, and a 5km run with children on Saturdays.
The club gradually expanded to more than 20 members.
Shariff said: "Word got around, and we thought, well, the more the merrier."
After several months with the running club, the runners decided to run a marathon through Wandsworth on September 12 to raise money for the Shooting Stars Children's Hospices.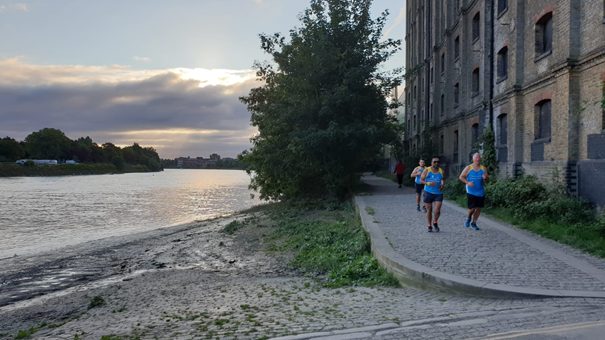 The Ironsides runners chose the Shooting Stars Children's Hospices after learning the charity only receives 10% of its income from government funding and is mostly reliant on donations.
Shariff spoke of the wonderful things the charity does for children with life-limiting conditions and the welfare of their families, and how moved he was by their campaign.
The marathon started in Battersea, then went through Wimbledon, Richmond, Barnes, Chiswick and Hammersmith, and finished at The Ship pub in Wandsworth.
The running club's goal was to complete the marathon in under 4 hours and 40 min, and they all finished within 4 hours and 21 minutes, mostly running together the whole way through.
The best time was by Justin Blackburn, a partner at PricewaterhouseCoopers, who finished in 4 hours and 17 minutes.
Cameron Alder, 13 – the youngest member of the Ironsides running club – ran the race in 4 hours and 21 min.
Shariff said: "All our families and kids were waiting for us at the finish line, so it was a really great day."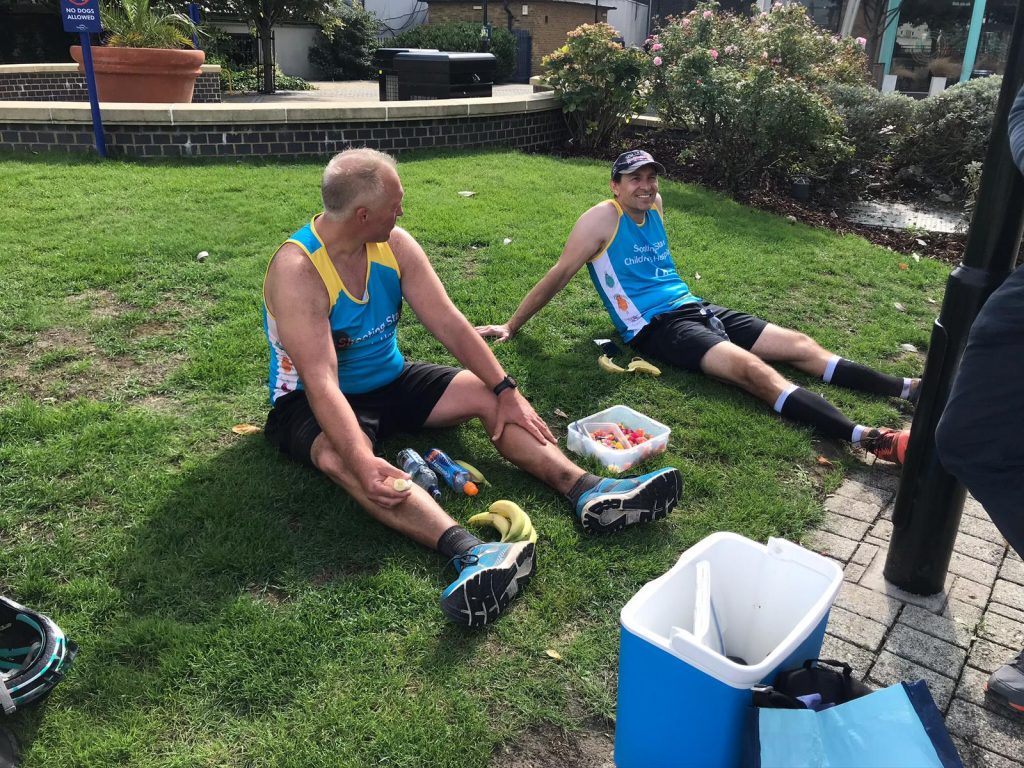 The Ironsides running club raised £5,023 for the Shooting Stars Children's Hospices, partially through donations via a Go Fund Me Campaign.
Shariff said the Ironsides runners plan to continue raising money for charitable causes, with an upcoming sponsored 50km hike through the Lake District.
The news comes after the Ironsides were nominated for an award for their inclusivity.