Valentine's Hall, an LGBTQ-friendly community church in Balham, may be forced to close due to lack of funding.
Its two main sources of income – cash donations from members and funding from the Two Brewers club in Clapham – have been almost entirely cut off in the last few months because of coronavirus.
The Endlesham Road church is distinguished by its specific outreach to lesbian, gay, bisexual, and transgender people and is the only one of its kind in south London.
The church, which started out as a meditation club, has conducted live streams of services throughout the pandemic.
Leader of the church, Reverend David Parry, 62, studied to become an ordained pastor following the peak of the AIDS epidemic in the 1980s, when, at one point, he attended a funeral of someone who had died of AIDS every weekend for an entire year.
"The deaths seemed to confirm my calling in one way or another," Reverend Parry said.
"There is nothing like Valentine's Hall in south London – people can come from any creed, background, sexuality or political stance and feel welcome."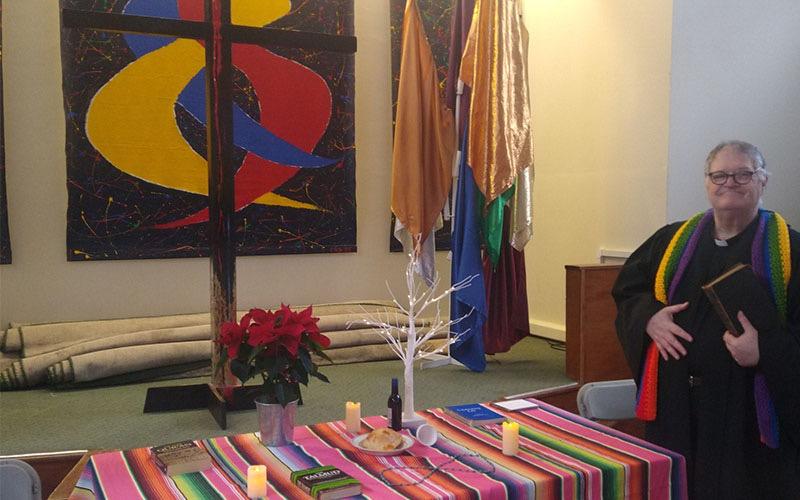 Reverend Parry is currently keeping the church afloat with his own money, but warned that time is running out.
"I'll put money into the church for as long as I can, but I am not a wealthy man – after paying my own bills, the rest of my money goes towards the church.
A door of expression would be closed in south London if we were forced to shut down."
The church, with a congregation of some 100 members, has forged strong links with the Muslim and Jewish LGBTQ communities.
"We are honoured to have participated in a multi-faith inclusive service at Valentine's Hall and continue to support the church in all its endeavours," the Muslim LGBT network said.
The church has even attracted celebrity interest with Bill Drummond, one half of electronic music duo The KLF, signalling his desire to hold a sermon once coronavirus restrictions are fully lifted.
Without additional funding however, the future of the church remains in doubt.
Valentine's Hall's financial difficulties highlight the impact the pandemic has had on churches without the financial security of more established branches of Christianity, like the Church of England, which has a purported endowment of £8billion.
A GoFundMe page has been set up in support and can be found here.
All picture credits: Reverend David Parry