A gym with a proud history is powering ahead as covid restrictions fade from memory.
Physical Culture is tucked under the railway arches near Putney High Street. 
The club was founded almost a century ago by Margaret Grey, a wealthy spinster from Kensington, to encourage people to get fit.
She even kept it running during the Second World War, when the 1,000-strong female membership would write to male members who were away fighting.
The building is certainly inconspicuous – when I try to find it, I walk past it twice. It's positioned in a residential area so plenty of people walk on without noticing.
Many are familiar with Eddie Hall, the World's Strongest Man, but I doubt that any of the passers-by realise the tradition of powerlifting here on their doorstep.
Chris Quinn, 58 has owned Physical Culture since the late 1980s. He began running it in a bid to 'avoid work'.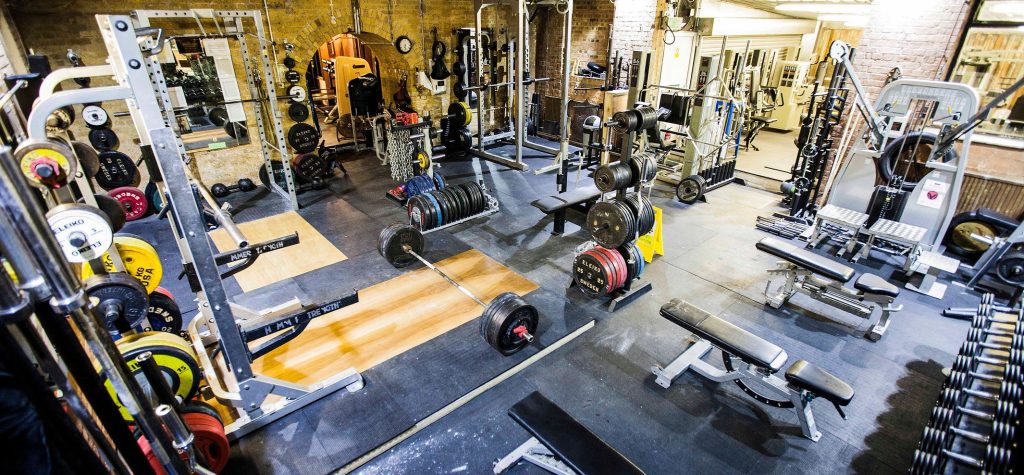 Quinn smiles when I ask him about the gym's successful alumni. 'Too many to count,' he beams, and rattles off a list of famous names.
James Bond actor Sean Connery trained there before and after snagging the 007 role.
Plenty of champion weightlifters were also members, including twice bronze commonwealth medallist Michael Pearman, and Gary Taylor, who was the World's Strongest Man of 1993.
Even Olympians like shotput champion Graham Savory and javelin thrower Gary Powers trained there.
When Quinn first went to Physical Culture in the 1980s he told me it was more basic than it is now.
Back then there was moss growing on walls, water dripping from the ceiling and the cocktail of damp, rust and sweat made for a pungent damp mustard smell.
All that has changed. While the gym retains its minimalist feel, there is no rust nor damp in sight.
The equipment has also changed. When Quinn started, most of the equipment was still wooden and from the 1940s.
Today, the gym stocks the Swedish Eleiko barbells – famous as the highest quality in the powerlifting world.
Most of the equipment is geared towards powerlifting, though I spotted two cardio machines.
'Hardly anyone uses them,' says Quinn.
This superb quality of apparatus, Quinn argues, is one reason why people would and should choose to come there rather than a commercial gym like PureGym.
He describes the experience as a polar opposite.
He also mentions the camaraderie side: "You feel like you're part of something rather than just paying to attain something."
Best of all, you have an expert in Quinn who is happy to guide you in your training, drawing on his experience of champions, whether you're a beginner or an old-hand.
In an age where people want to support independent businesses rather than avoiding shopping and buying coffee at chains, gyms seemed to have missed out on this wave.
As Quinn and I walk round Putney, I notice a PureGym. He stops and points to the locations of about four gyms within eyesight.
"It's like there's one on every corner," he says.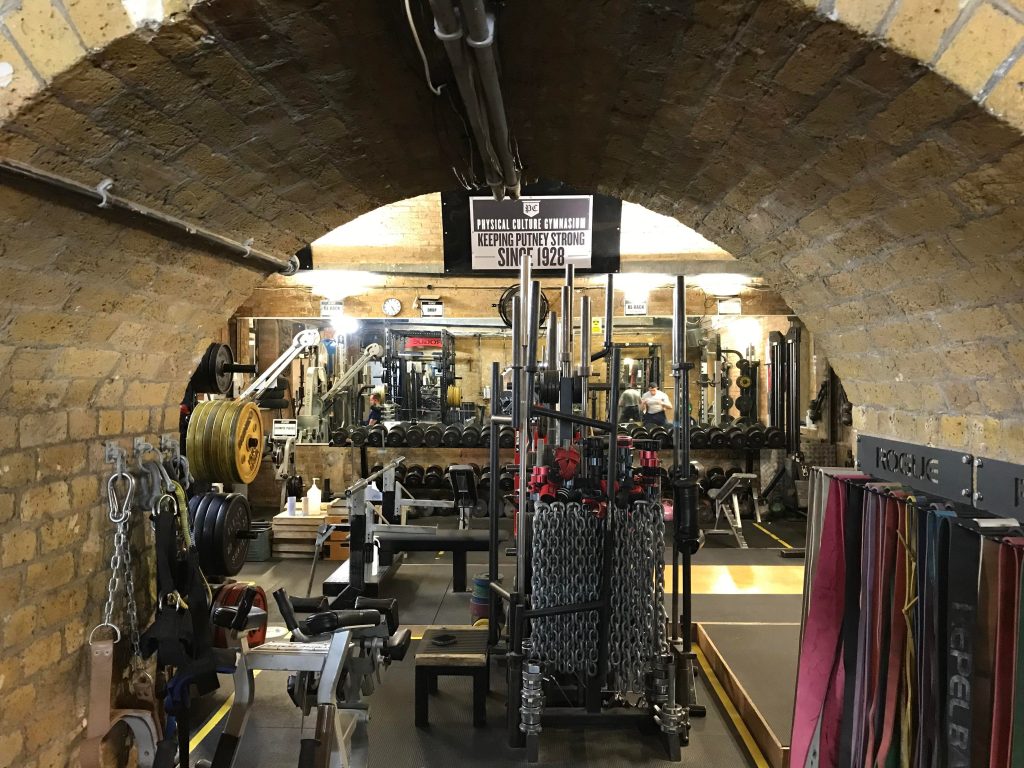 Post coronavirus, Quinn tells me he is concerned.
Although the club still has about 100 members, a number have not been back since the pandemic. Looking forward he sounds unsure about the future of the club.
A lot of these members he tells me have moved away from London during lockdown because of value for money in the capital compared to commuter towns.
When I looked round the gym on a Saturday afternoon it was noticeably quiet. There were only three or four lifters in the whole gym.
Pre-covid, Quinn tells me, there would have been three or four per piece of equipment.
It's sad hearing about a gym with such a rich history and with all that it has to offer, facing difficulties.
I powerlift at Bethnal Green Weightlifting Club which, like Physical Culture, is a specialist weight gym.
It was founded in 1926, and whenever I train I'm surrounded by walls plastered with photos stretching back to the 1930s. It's vital these old gyms should thrive – they do so much good.
They are staffed by friendly people ready to help even if you've never picked a dumbbell up before, and the members are always welcoming to new joiners.
Strength training is fantastic for mental as well as physical health – as I can confirm. It has made me feel more confident in my everyday life and I can't recommend it enough.
Given that Physical Culture has survived World War Two it would be a shame for all that history and tradition to be wiped away by coronavirus.
Physical Culture welcomes new members so click the link here for their website