Streatham fitness entrepreneurs who were rejected on Sunday's Dragons' Den still have their eyes on the bigtime.
Despite being told by Dragon Touker Suleyman that they 'shouldn't give up their day jobs', Dom Thorpe, 35, and Matt Boyles, 34, of Wireless Fitness are planning on doing exactly that.
Mr Suleyman, a fashion entrepreneur and investor, told the pair that they had more chance of seeing him doing a marathon than investing in their product, however they remain confident of success.
"Touker was definitely the rudest when he told us not to give up the day jobs," Matt said.
"Peter Jones gave us a grilling, but that's to be expected, given technology is his area of expertise.
"Deborah Meaden was the nicest and Sarah Willingham too. Nick Jenkins actually wasn't that bad either."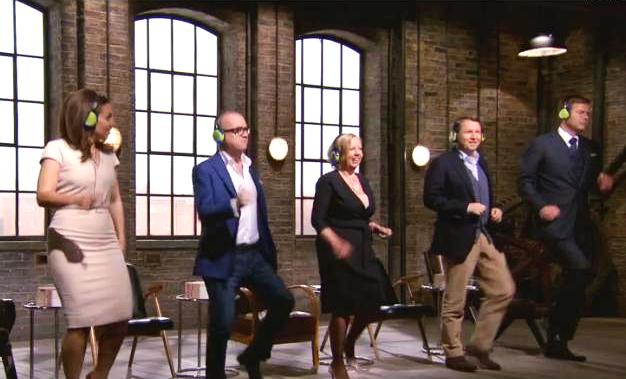 DRAGONERCISE: Despite joining in the Dragons were out
The episode was filmed last May, but aired on Sunday, and saw the pair interrogated by the Dragons and although they failed to secure an investment, they did manage to get the entire Den doing squats.
"We had to be on set at 6.30am but then we didn't film until 4.30pm, so we had all that time with adrenalin going up and down.
"We were in the Den for 90 minutes. You make your three or four minute pitch, which everyone sees and then you just stand there while they all fire questions back and forth.
"We didn't have an app or a solid product at that point. It was great for exposure, but we were just a bit wet behind the ears."
Wireless Fitness is a system designed to provide music for outdoor exercise classes, some of which you may have seen on Clapham Common.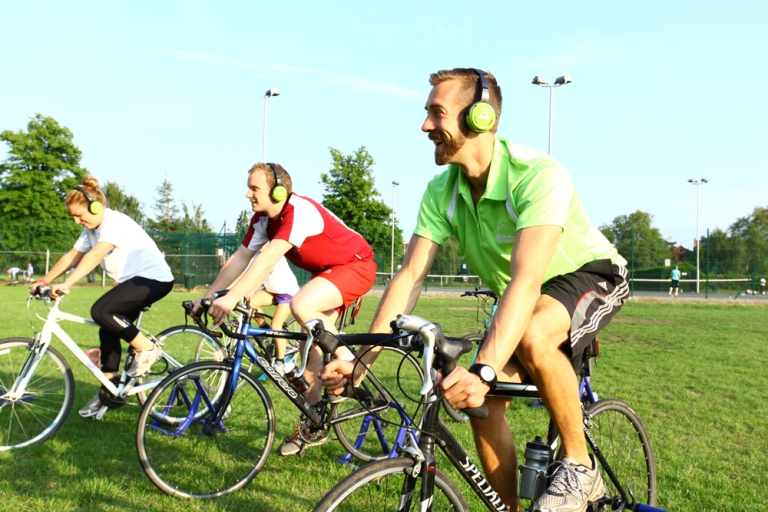 BIKING BUDDIES: A wireless cycling class sets off
It began life as headphones and transmitters but is now an app, scheduled for release at the end of January.
The app will allow customers to book and pay for outdoor classes with registered personal trainers, as well as providing synchronised music for everyone in the class, without the need for external speakers.
All you will need to attend is a smartphone, the app and your own headphones.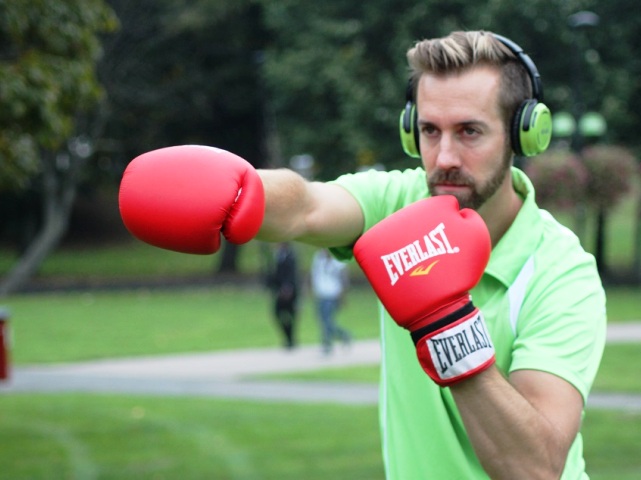 PUNCH DRUNK FITNESS: Co-founder Matt takes it on the chin
Since appearing on Dragons' Den they have gone from strength to strength, found investment elsewhere and plan to shirk Mr Suleyman's advice by going full-time with Wireless Fitness.
"We are looking to raise at least £400,000. Both Dom and I are personal trainers. We still have to pay the bills, but we want to do this full time and really immerse ourselves," Matt said.
"Sometimes you get the feeling that people assume you are stupid personal trainers, but when they speak to us they really change their opinion."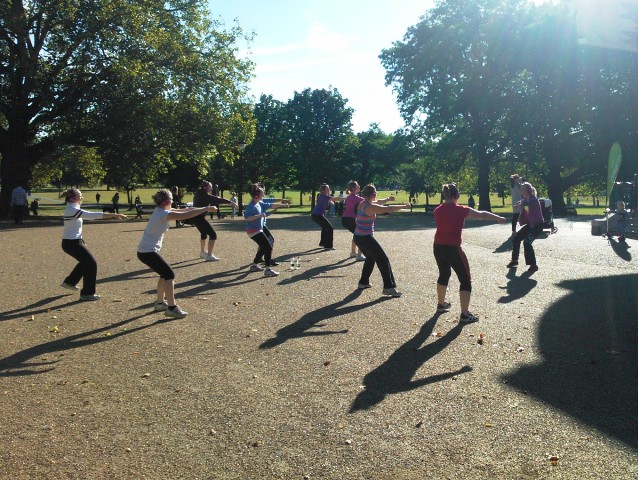 ALL TOGETHER NOW: Wireless fitness is popular on Clapham Common
Matt, who worked in marketing before becoming a personal trainer, is using his experience to help make Wireless Fitness a success and insists if they were on Dragons Den again, it would end well.
"I think if we went on the show in a month when we have a product to the show them, it would be a different story," he claimed.
"If it does become half as successful as we reckon, we hope there will be attention from one of the big players. Under Armour are buying up lots of apps and rebranding them."
The pair also seem to have luck on their side. If it was not for a chance meeting on the tube the day after Matt applied to work for Dom, the partnership may never have taken off and with New Year's resolutions aplenty, the timing seems perfect for Wireless fitness.
Feature image and Dragons' Den images courtesy of the BBC, via YouTube, with thanks
Pictures courtesy of Wireless Fitness, with thanks