A working London Taxi driver successfully helped a family of four Ukrainian refugees into the UK earlier this month.
Richard Gough, 60, owner of Epsom taxi rental service Eclipse Rent-A-Taxi, was one of six taxi drivers who convoyed to Poland and stayed with the family in Dunkirk for 13 days to help secure their UK visas.
They applied for visas on Sunday 20 March and received them Saturday 3 April.
Gough said: "If I hadn't been with them they could still be in Poland. It was really, really difficult.
"We were lucky. We pushed and pushed and pushed to get things moving. They are a lovely, lovely family."
During the two week wait Gough and the family stayed in an Airbnb paid for by him and the family's sponsor.
The family was made up of grandmother Irena, 61, mother Ulia, 38, and daughters Angelina, eight, and Zlata, four, who recently bought a flat in Kyiv they cannot return to.
Irena was a school teacher, Ulia was a market researcher for shopping centres, and Angelina was an excellent gymnast.
The father, who stayed in Kyiv, was a sales representative for a paint company.
The family are now living with their sponsor in Notting Hill, Kensington having connected with them on Facebook.
The sponsor was saddened when the family showed him a video of Angelina doing gymnastics in Ukraine in November.
He said: "All of that is gone. That could be a little girl in England and all of that is gone.
"Those children have friends in school who they might never see again. They want to go back, they just don't know when they will be able to."
Gough pressured his MP for Epsom and Ewell, Chris Grayling, and the sponsor's MP for Kensington & Chelsea, Felicity Buchan, who both contacted the Home Office.
After the wait in Dunkirk, Gough visited UK Border Force to ask where the visas were.
When he arrived they were told they had been issued that morning.
He said: "The MPs and Border Force were fantastic, absolutely fantastic.
"They did an amazing job. Chris Grayling responded to my email in two minutes, which was very impressive.
"But we are concerned that there are a lot of people out there still waiting for their visas.
"It is a total Government farce, it's a mess. The whole system is poor. The MPs' and the Border Force's hands were tied because of the system."
Home Secretary Priti Patel apologised for the low number of Ukrainian refugees arriving in the UK.
According to new figures 12,000 refugees have reached Britain, while hundreds of thousands have reached other countries.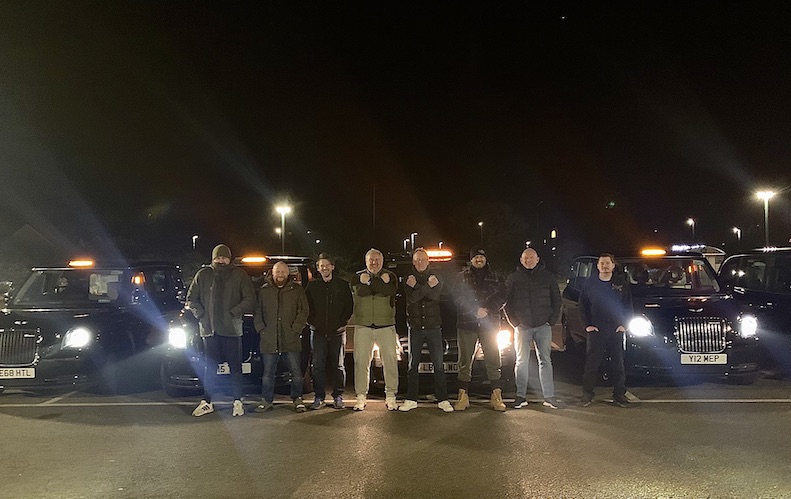 Only 1,200 have arrived under the Homes for Ukraine scheme for refugees with UK sponsors, the scheme Ulia's family is using, with the remaining 10,800 having family connections.
Since their arrival, Ulia's family helped have begun learning English at the Ukrainian Social Club, Holland Park Avenue and are searching for gymnastics classes for Angelina.
Ulia is expecting her National Insurance number to come through any day now, and she will begin searching for jobs straight away.
Gough said she just needs to improve her English but even since he met her she's got far better.
He said: "They are really keen to get jobs here, they're working really hard. Ulia doesn't want to be a strain on anyone.
"A lot of people might think refugees will be a drain, but they will contribute to our society massively."