A 336-year-old political party is being revived by a Battersea businessman who is seeking election in  Vauxhall next year.

Waleed Ghani, 31, is the leader of the recently rebooted Whig Party which was originally founded in 1678 before dissolving almost 200 years later in 1868.
Mr Ghani, who has recently moved from Vauxhall to Camberwell and works in Battersea, is keen to fill a gap in what he described as 'one of the most prestigious constituencies in the UK'.
"In every James Bond film, you see Vauxhall. It's a really badass constituency," he said.
"I'm going to stand for Parliament in Vauxhall for the same reason that I have set up the Whig Party – to provide an intelligent and progressive choice that stands up for decency."
Mr Ghani, a former Army Intelligence Corps member who served in Afghanistan, took action after being frustrated with the results of this May's local and European elections.
He applied to register the Whigs with the Electoral Commission on May 27 with just one other member – his fiancée Felicity Anscomb, who is party treasurer and a chartered financial analyst.
"To my mind that makes her more qualified than George Osborne," said Mr Ghani.
The party launched officially on October 20, when the first Tweet from its newly-established account was sent out.
The Whigs are back! On 07/05/15 we will contest our first General Election for 150 years. #GE2015 #myfirstTweet

— The Whig Party (@WhigsUK) October 21, 2014
Mr Ghani was particularly concerned by the success of UKIP in the local and European elections last May.
He believes their anti-Europe and anti-immigration rhetoric is on the wrong side of history.
"In London, which has the most diversity and the most immigrants, UKIP does really badly because people know here that immigration works, that diversity is great," he said.
"I see how diverse, how mixed, how buzzing and how rich immigration has made London and how what UKIP are arguing is nonsense."
Vauxhall is considered a safe Labour seat and has been held by Kate Hoey MP for the past 25 years.
Mr Ghani said that while he was realistic about his chances of election, he felt the people of Vauxhall deserved better than their current options.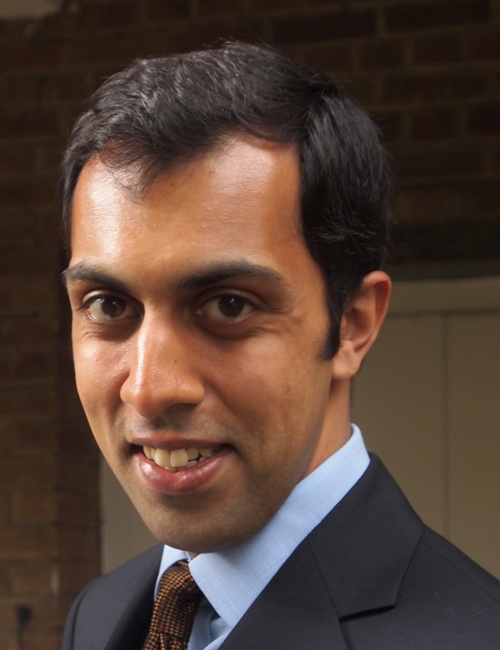 "In the constituency that literally faces the Houses of Parliament, a parliamentary election should be a great contest of political talents but for some reason it is actually a cakewalk for a second-rate Labour backbencher," he said.
SWLondoner tried to contact Ms Hoey for a comment but was unable to obtain a reply.
Mr Ghani said he had been inundated with messages of support after appearing in the Independent and on BBC Radio 4's Today programme earlier this week.
He said he hoped other Whig candidates would run for election and party policies would be developed over the next few months.
The Whig Party provided 16 Prime Ministers during its heyday, including Sir Robert Walpole, Britain's first and longest-serving PM.
Other notable Whigs include the political theorist Edmund Burke, anti-slavery campaigner Charles James Fox and Charles Grey, 2nd Earl Grey, from whom the classy tea takes its name.