A rent strike spearheaded by a new organization at Brunel University London has concluded after a final decision on how rent will be paid this academic year.
Brunel Student Justice (BSJ), founded in November 2020, presented five demands to the Uxbridge-based university after discovering that students would not be let out of their rent contracts without the expectation of still paying rent for the rest of the year.
This was despite some being unable to stay on campus due to the coronavirus pandemic.
Lauryn*, a 22-year-old final year law student at the university, claimed students were not informed when the terms of their contracts changed.
Many assumed it would be the same as previous years, where breaking their contract meant losing their £350 deposit.
She participated in the rent strike as a result of these changes.
Lauryn said: "When we entered this new contract, they did not make it explicitly obvious to us that we couldn't come out of our contract unless we had someone to replace us and pay the year off.
"This was highly unlikely because it's a pandemic so everything is online."
The strike was to also help students that were unable to stay on campus for reasons such as having high-risk parents or being clinically vulnerable themselves.
Lauryn added: "I think Brunel should have been way more understanding of that because it's a pandemic."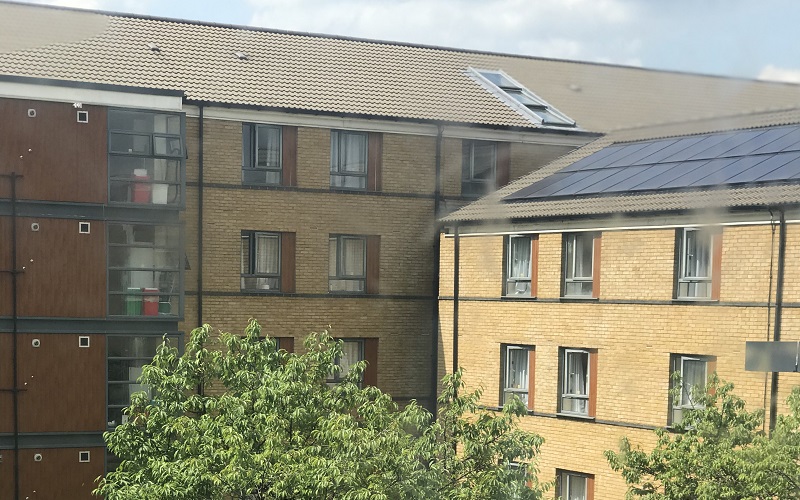 Noah Yeates, a 20-year-old computer science student at Brunel and vice-chair of BSJ, was a prominent driving force behind the strike.
He explained that the decision to strike came after seeing a 30% reduction of the rent fees for University of Manchester students, who held their own rent strike due to their university's handling of the pandemic.
Yeates and the soon-to-be chair of BSJ spoke to 130 students, who through a unanimous vote agreed to hold a rent strike for their second and third term at Brunel.
This drove the first of the organization's five demands to the university, which was for a refund of their rent and tuition fees.
The document We Are Brunel Student Justice reads: "Due to the pandemic many of us are struggling to find work, meaning that people are struggling to afford the rent and living costs that they don't need to be spending, because despite the university's promises there was no reason to come onto campus."
Yeates explained that many international students were also stuck abroad due to restrictions in their own countries, and were still expected to pay for their on-campus accommodation.
BSJ urged students to cancel their direct debits for rent payments to the university, and to notify the accommodation heads that they were participating in the strike.
However Yeates stated that communication with the university was difficult and as of the time we spoke, he stressed that the university had refused to meet with BSJ.
He said: "We emailed the Vice-Chancellor of Brunel Julia Buckingham and she told us to take it to the union.
"We are an activist group and we're incredibly angry at this person. She damaged her reputation in loads of people's eyes quite massively by trying to brush us off. Hopes of communicating with the university then broke down."
The university had live Q&A sessions and Yeates claimed that some questions had been censored, and answered dismissively.
He added: "It just seemed like they were doing as little as possible while still trying to keep people on side.
"It's been really disheartening to see that from the people that are supposed to be in your corner."
During the strike Lauryn tested positive for COVID and was unable to return to campus until February, which affected her mental health as despite striking, the expectation of paying rent remained.
She said: "My December-January period was crazy because my parents and I had COVID. It was horrible for me, and loads of students were losing family members."
In February the Government announced that it will give universities £50 million to support students impacted by COVID-19.
Yet Lauryn remarked: "The hardship fund is very strenuous to access, it's a hardship in itself.
"I feel so sorry for the first years who are sitting in their rooms daily. It still feels like students are the last thing on their mind."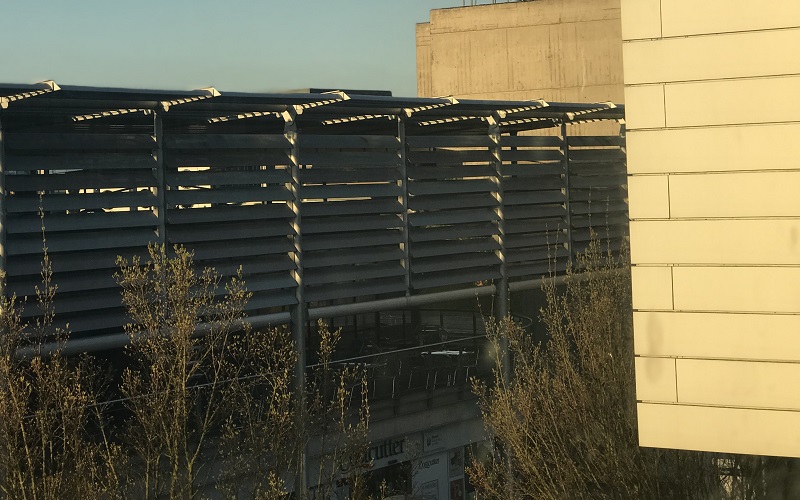 On 2 January, students were told to stay at home and participate in online teaching until at least 25 January, yet rent was still expected.
After this a rent-free period was introduced, which is now due to end on 17 May following the Government's announcement that students can return to socially-distanced in-person teaching on this date.
On 22 March, Brunel emailed students with options concerning rent payments for the remainder of the academic year.
These included a release from their current contracts, a free three-week extension on their current contracts to participate in "Campus Catch-up activities", and the option to leave as normal at the end of the contract.
As of 24 April, BSJ had recorded 250 strikers, 500,000 withholders, and 931 signatures on the petition for their demands to the university – including the demand for students to be let out of their contracts, which has now been met.
Yeates expressed that it is difficult to know who is still striking now that many students have accepted the offer to be let out of their contracts.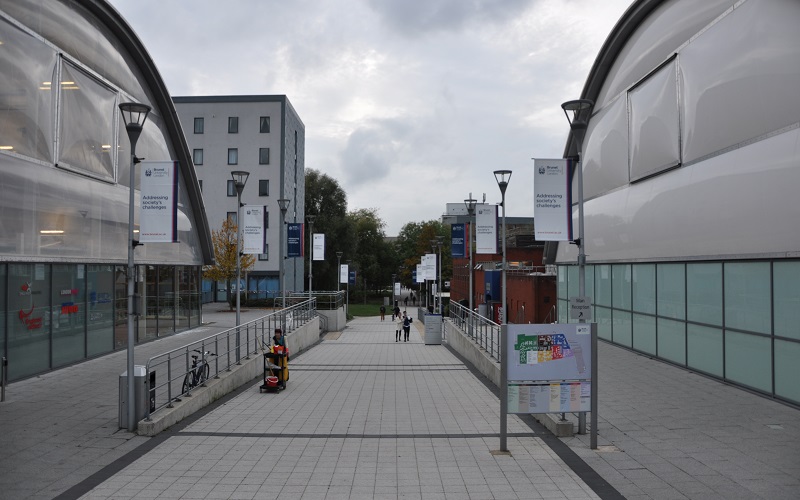 A Brunel University London spokesperson said: "We understand how the pandemic has resulted in difficulties for all of our students.
"Brunel's leadership team have, since the beginning of January, been discussing rent-related issues with our students' elected representatives in the Union of Brunel Students, as part of their standard weekly meetings between the university and the students' union.
"Together an agreement was reached for a rent-free period, starting from 11 January, for students who have not used their room on campus. And in March we gave all students the choice of being released from their current contract, having a free three-week extension, or leaving as normal at the end of their contract.
"For all students who need financial support, we have made additional funds available through our Student Hardship Fund, with £1 million available in total, and have increased staffing to get applications through quickly.
"In our regular student briefings, our senior leaders responded live to questions asked by students during the sessions, with one of these led by our Vice-Chancellor."
*Name changed for anonymity