Kingston families are being brought in from the cold by a £300,000 scheme to renovate 'hard to heat' homes.
Ed Davey, energy secretary, visited the Norbiton estate where the council home refurbishment project is being funded by EDF one of the 'big six' energy companies.
The ongoing ECO (energy company obligation) scheme aims to save residents money by improving energy efficiency in 300 council homes.
Mr Davey said the scheme, which is part of Kingston Council's Better Homes, forms a key Lib Dem 'green homes' manifesto policy, which would be expanded on nationally should they remain in government after May's election.
He told SW Londoner: "I have been knocking on doors around here for 20 years, the houses didn't ever change until the energy saving scheme.
"Some of the houses on this road didn't even have central heating before this scheme, which I pushed through despite opposition."
Resident Christine Wareham has lived in the council home she shares with her husband, son and daughter for 28 years.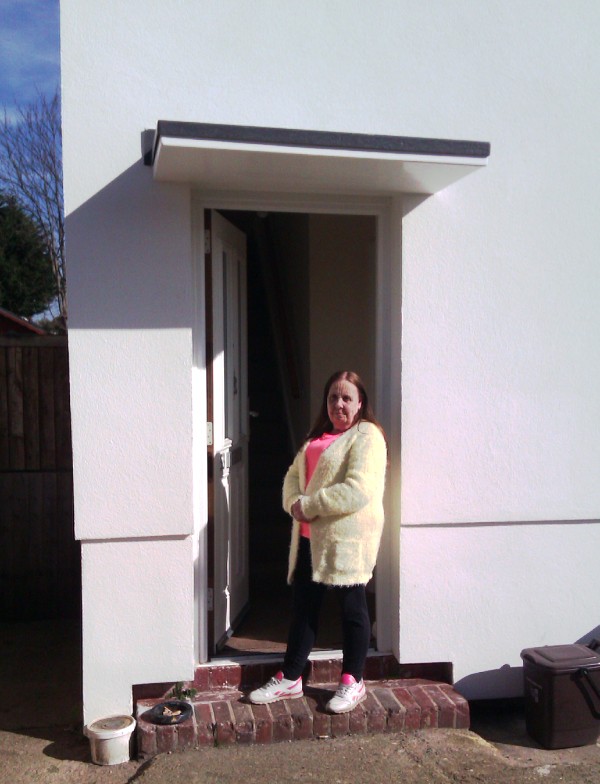 HOME SWEET HOME: The house's insulating exterior is brand new
Her home was completely revamped, including a new bathroom, kitchen, radiators, windows, exterior wall insulation and even new carpets and tiles.
"It's brilliant, much better!" She said. "My grandchildren, they all love coming over, they call it my new house."
The project took three months, during which time the grandmother of six and her family moved around the corner to another property that had already benefitted from the investment.
She said: "Moving out was a pain in the bum, but I'm not really complaining! We moved into one that had already been done, it had a wow factor.
"My son kept an eye on it but I didn't want to see it until I was allowed to move back in
"I picked the tiles, I picked the kitchen cupboards, everything… but I didn't come back to see it while they were working on it. I felt really happy to be back in my own home when I came back!"
The keen gardener said it had made a huge difference, cutting her weekly gas meter charges from £30 to around £20.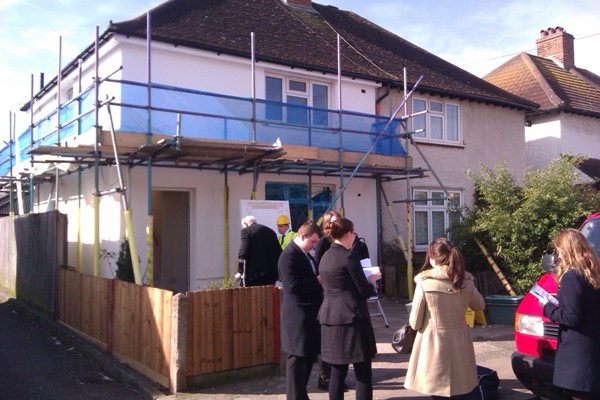 ON SITE: 300 Kingston homes will benefit from the project
So far more than 60 Kingston homes have benefitted from the project, with a further 240 to be treated by March 2017.
The work undertaken by EDF brings houses to a higher standard than the government 'decent homes' minimum standard.
Ed Davey said: "I had concerns about people on low income and who are not internet savvy being able to access the scheme.
"We are rolling out big energy savings, introducing competition and encouraging cooperatives for energy switching.
"We are offering face to face advice for people who might not be able to get on the internet or know how to best use it."
The cabinet minister said the project was what he was 'most proud' of as a local MP, making homes for his constituents warmer and more efficient.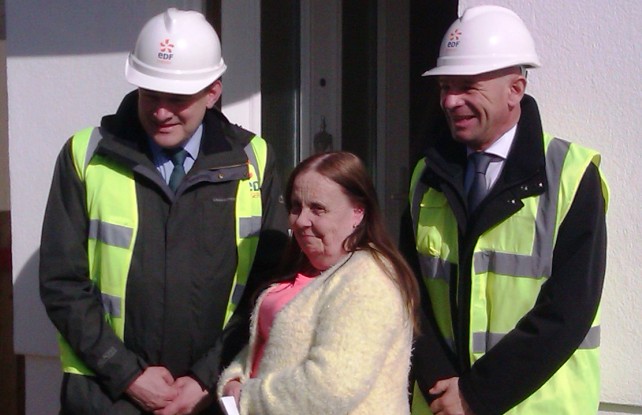 RENOVATION: Ed Davey and EDF services director Eric Salomon meet residents
He said he had reversed the Labour policy which meant that 31p from every pound in council tax went out of the borough.
The project, in partnership with energy consultants Landmark Energy, is part of the Government's ECO initiative designed to help people in low-income areas save energy, and therefore money on their energy bills.