By Shaneezah Ally
November 5 2019, 21.25
Follow @SW_Londoner
A Wandsworth sustainable street food kitchen is sourcing food using the 100 mile effect and calling on councils to provide more space for StreetCubes.
Pascal Gerrard and Olivier Blanc set up the project with the aim of cutting CO2 emissions in the food industry by sourcing produce within a 100 mile radius and by working in a zero carbon environment.
They are calling for more councils to find space for StreetCubes in city centres where pollution is higher.
Mr Pascal said: "Food is a massive contributor of carbon, by empowering more chefs to reach people with a sustainable food ethos, we can cut CO2 emissions enormously.
"StreetCube can be placed anywhere, so why aren't all councils finding space for them?"
The 100 mile effect aims to save food waste and provides better nutrients by sourcing food from local growers.
Mr Pascal said: "This will improve sustainable food systems as well as the health of people and the planet."
A snapshot of any specific area is taken and it measures the current sustainability score, it then engages with the right suppliers and farmer in any given 100 mile zone.
He said: "We invite more organic growers, farmers and producers of sustainable ingredients to supply our chefs, so we can create better food for all communities. Reducing plastic, reducing waste, reducing C02, improving health."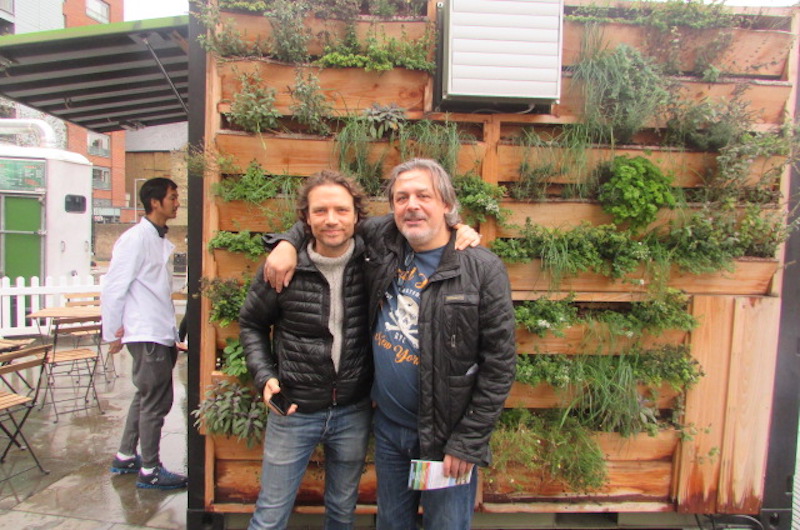 StreetCubes are a 10ft up-cycled shipping container that would ordinarily end up in landfills, the kitchens are also fully sustainable with solar panels.
They attract chefs who are keen to adapt their cuisines to be more sustainable and help them to adjust their menu and use more seasonal ingredients.
Mr Gerrard said: "We really need to inject some urgency into the climate change problem, and reduce our CO2 carbon footprint with immediate effect."
He added: "The sustainable food movement is gathering momentum, assisted by growing attention from Greta Thunberg and Extinction Rebellion, but it has been a long time coming."
Co-owner, Mr Blanc, said: "Our challenge is to create something that is delicious and sustainable. If you can do that then you've got a golden ticket."
He said the consumer is becoming more in tuned with the environment and where food is coming from and it needs to be more accessible.
Choice Organics is the main fruit and vegetable supplier for StreetCube and is helping to tackle C02 in food industries.
Dean Jenkins, Choice Organic champion said: "We do not put herbicides in our food as we want to take these poisons out of the system, herbicides release high C02 and damages the soil."
Mr Jenkins said that councils will benefit from providing StreetCubes to fulfil their green agenda and to use StreetCube as a way of accounting for amount of Co2 that can be saved.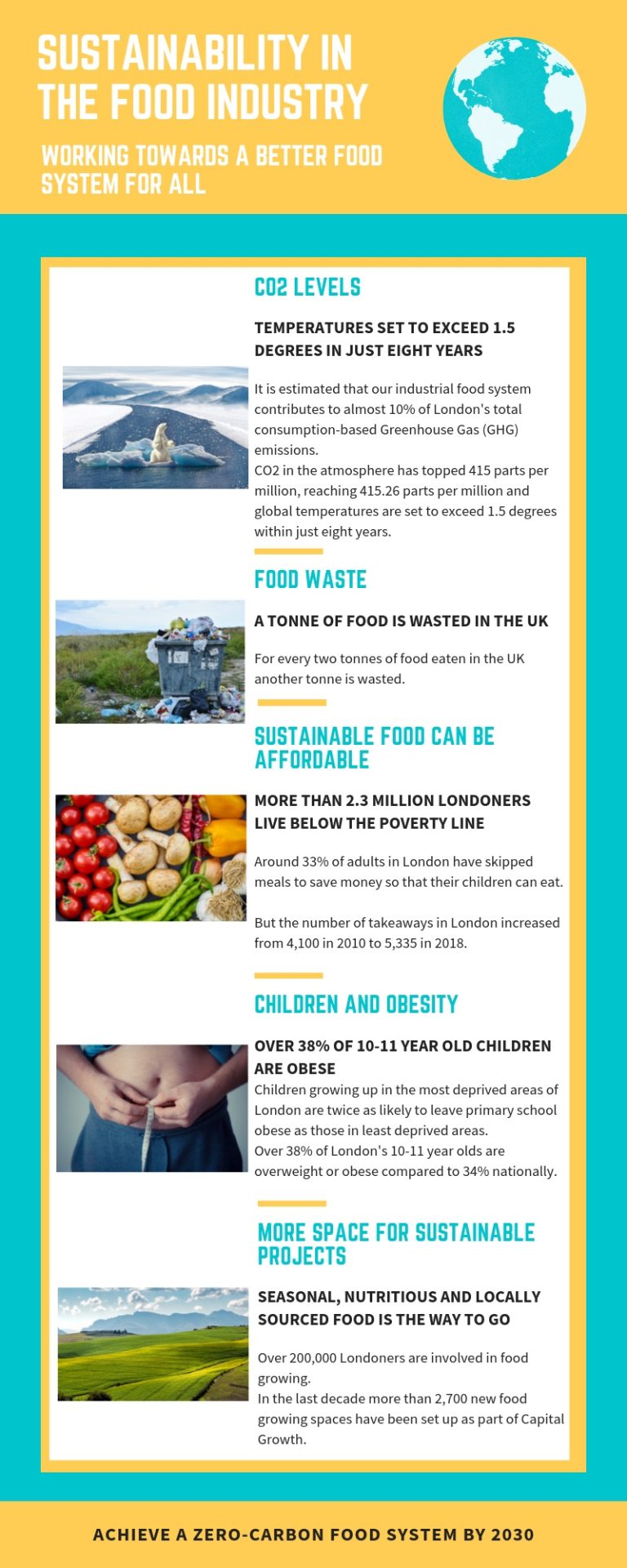 StreetCube advocate Dr Pamela Mason supports StreetCube for introducing people to less well known ingredients offering them a more diverse diet. These including goat meat, grains like spelt and rye and pulses such as fava beans.
Dr Mason said: "StreetCube connects people with their food. A lot of the food is locally sourced and organic and people buying the food can speak to those who prepare it.
"StreetCube encourages people to try new things. Chefs tend to use plenty of vegetables and the meals are largely plant-based which has health benefits for the people and planet."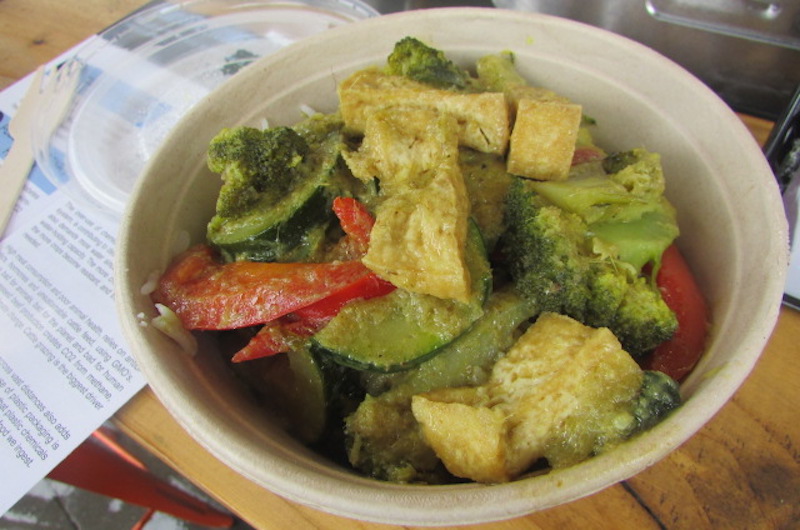 Mai Thai Street Food based in Wimbledon has joined the StreetCube team as a new operator, transforming its entire menu to be fully sustainable.
Pawara Yingviriya, owner of Mai Thai, said: "Nowadays you can buy everything off the shelf but we make everything ourselves, it is done with heart.
"For this project we wanted to try and do something different by incorporating organic and free-range ingredients like home-made tofu and noodles with local resources."
For more information visit https://streetcube.org/