Twickenham MP Munira Wilson praised Harlequins and NHS staff during a visit to the new COVID vaccination centre at Quins' Stoop Stadium yesterday.
Last month Harlequins confirmed The Stoop would be used as a vaccination centre, and earlier in the week started providing the COVID vaccine to elderly Twickenham residents.
The centre, which is able to provide thousands of vaccines every week, is located in the Chris Robshaw Bar, named after the club's long-standing captain who left last year.
Wilson said: "I am really proud to see Harlequins and the NHS coming together to open this COVID-19 vaccination centre to support our area. 
"Harlequins are a key pillar of our community and have again demonstrated their willingness to help our residents through the use of the historic home at The Stoop, and their high profile."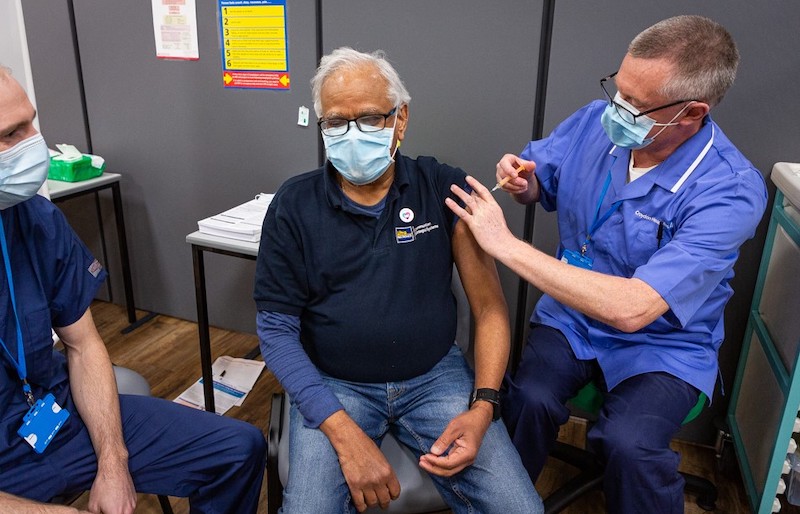 She added: "Whilst The Stoop is unable to welcome spectators due to the pandemic, I am delighted that it remains at the centre of our local community by opening as a vaccination hub, having previously operated for plasma and blood donation.
"With ample space and parking, it is a convenient and safe addition to the many GP vaccination hubs already operating right across the area.
"I am really grateful to Quins for stepping up at this critical time for our country, and to the NHS for their tireless work in bringing together such a slick operation so quickly.
"Vaccination is absolutely key to saving lives and helping us slowly return as close to normality as possible in the coming months. The COVID-19 vaccines are safe and have been rigorously tested.
"As soon as people are contacted by the NHS for their jab, I urge them to make and attend their appointments."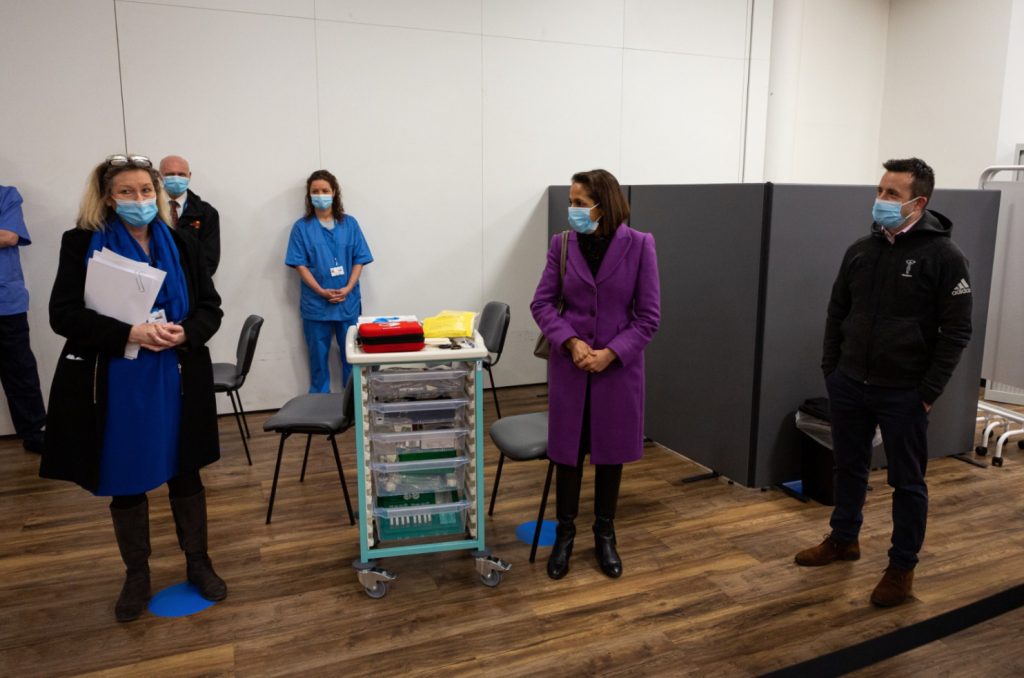 Harlequins CEO Laurie Dalrymple said: "In a time where we have all longed for a sight of the end of this pandemic, it has been fantastic to see our stadium host the most crucial operation in ending the dark days we have all lived through for nearly a year now.
"The NHS have done a fantastic job setting up a vaccination centre in the Chris Robshaw Bar.
"It is a great source of pride for myself, the club, and I'm sure Chris himself, to have our stadium playing a key role in our return to normality, and to continue our long-standing support of the NHS and play our part in helping secure the health and safety of our local community."
The NHS will send letters to people aged over 80 inviting them to book an appointment by telephone or online.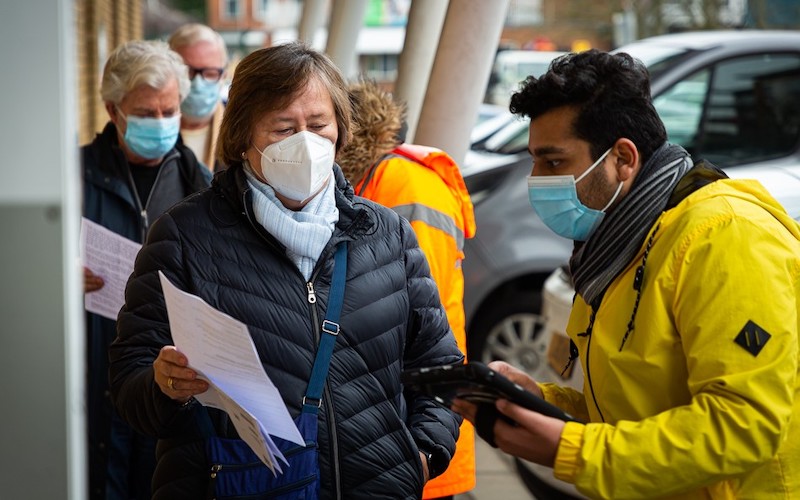 Cllr Piers Allen, Chair of the Adult Social Services, Health and Housing Services Committee and Chair of the Health and Wellbeing Board, visited the new centre before it opened to thank staff at the ground.
He said: "It is great to see this site in Twickenham is now open and able to offer even more vaccinations to the most vulnerable patients in the area.
"I would like to thank all the amazing NHS staff, colleagues at the Stoop and the army of volunteers who have helped to set up the site and will keep it running over the coming months.
"Like everyone else, I am eager to have the vaccine. But we all have to wait our turn. We continue to remind people waiting to hear when they will have their vaccine, please do NOT contact your GP but wait for the NHS to contact you.
"I know that COVID-19 continues to be hugely worrying for many people. However, this vaccination programme roll out is extremely complex.
"Our local GPs continue to work incredibly hard to ensure that our most vulnerable patients are protected as soon as possible. We need everyone to be patient and continue to follow all the safety guidance to protect yourself, your loved ones and your NHS services."
Information on the coronavirus vaccine is available on the NHS website.