Council tax cannot remain low if anti-social residents dump their old Christmas trees on Earlsfield's streets, a Wandsworth Council spokesman warned today.
Wandsworth borough residents enjoy one of the country's lowest council tax rates, with an average band D of £700.04 – around half the London average.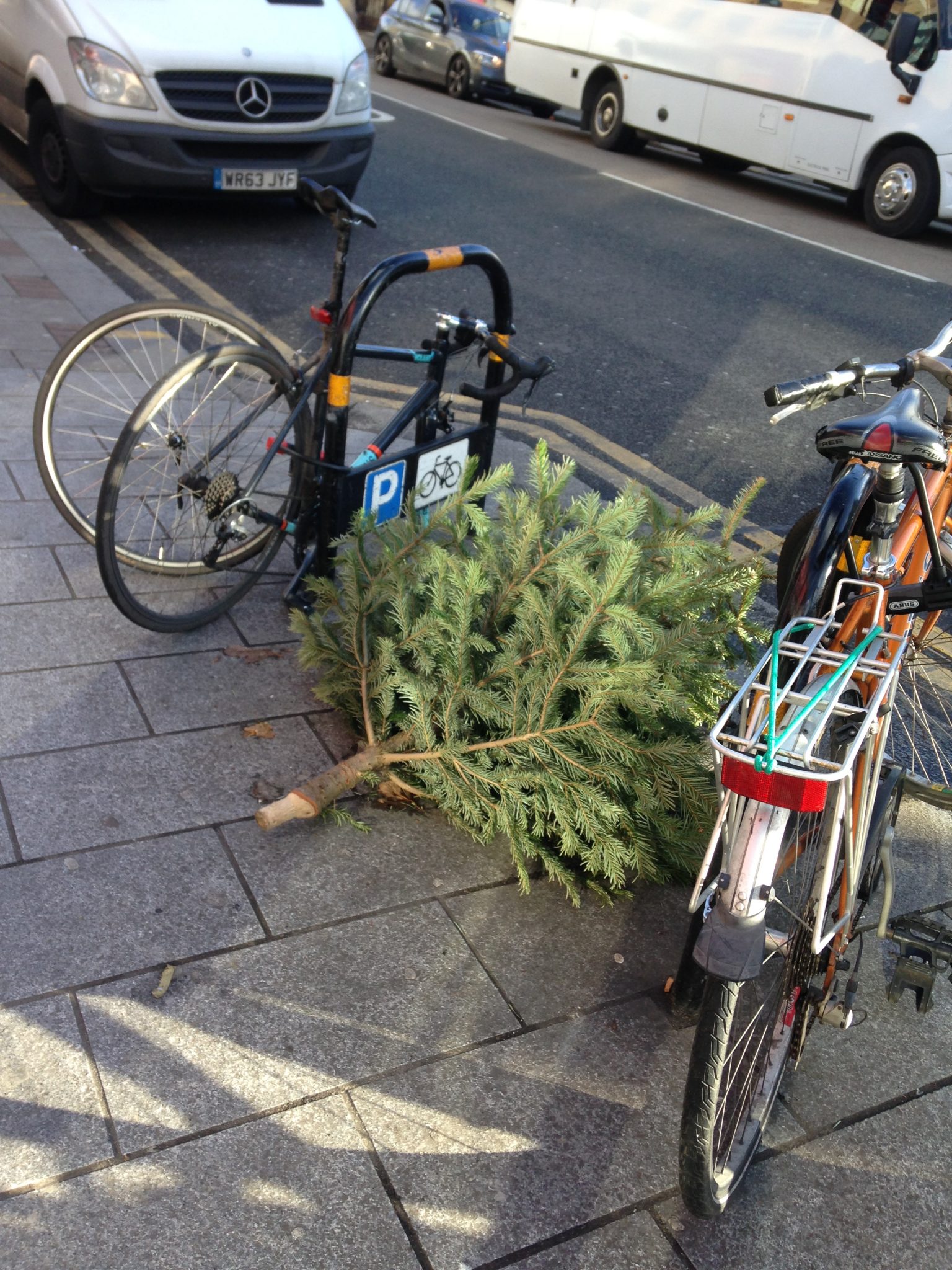 TREE-IBLE: People are carelessly disposing of their Christmas trees 
However, residents are fly-tipping their Christmas pines on pavements causing great difficulty for pedestrians, especially wheelchair users and those with pushchairs, and risking a fine of up to £50,000 or 12 months imprisonment if convicted of fly-tipping at a Magistrates' Court.
"It is disappointing and regrettable that people are fly-tipping," a council spokesman said.
"People tire of having trees in their homes and once Christmas is over, they just chuck them on the street.
"Fly-tipping is anti-social and creates a burden on taxpayers, incurring extra costs.
"We appeal to people to be sensible and patient.
"We are determined to keep the streets as clean as possible and have an army of street cleaners."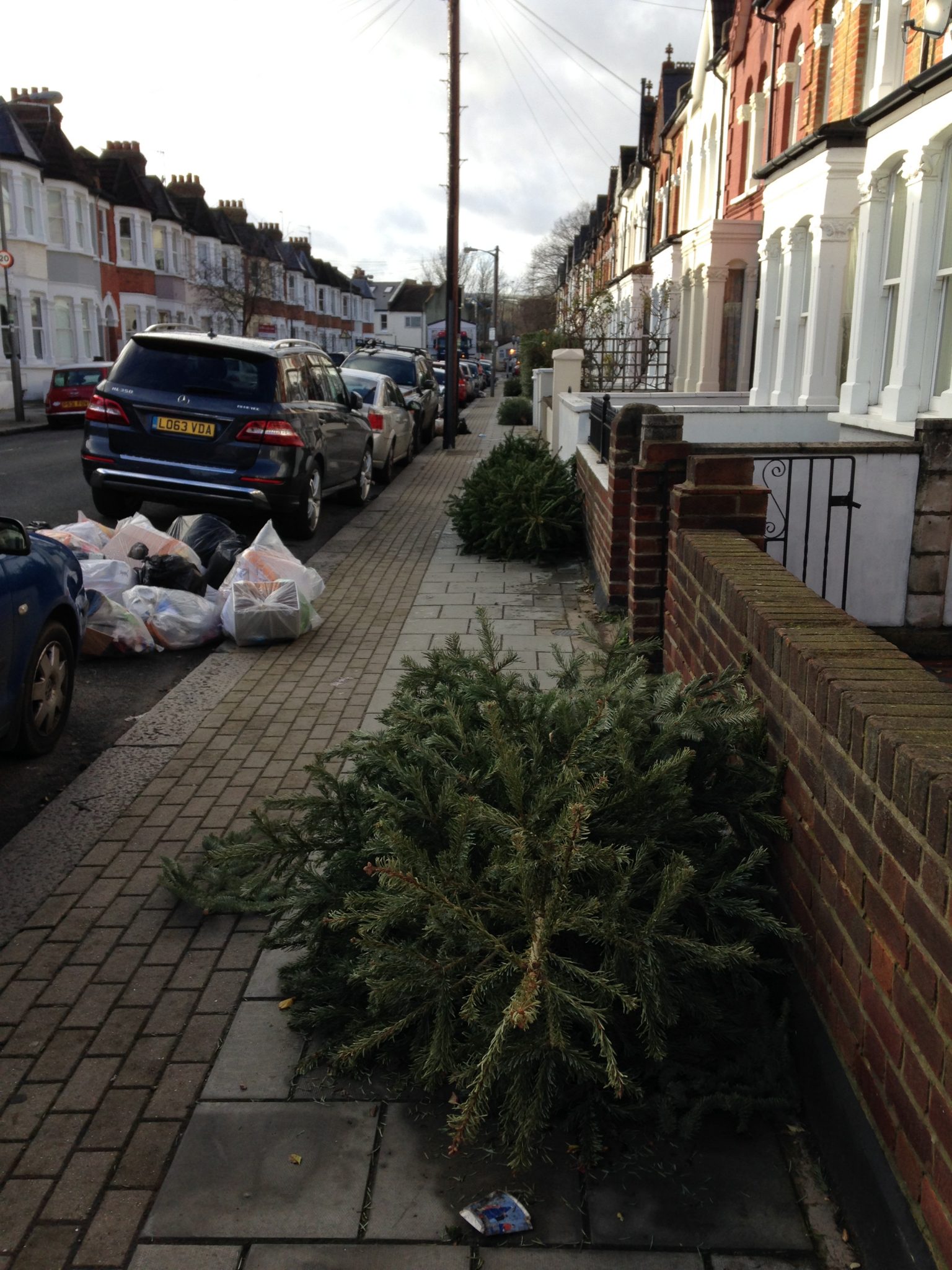 TREE-SON: Earlsfield residents risk raising council tax for the whole borough 
He urged the public to keep trees in their house and said the council will come along and collect them on the normal refuse day.
Wandsworth Council notified the borough's 142,000 homes by post that the waste collection schedule would be pushed back a day over the festive period, but impatient residents persisted in dumping their trees and rubbish prematurely, leaving foxes to rummage through bags and cause further mess.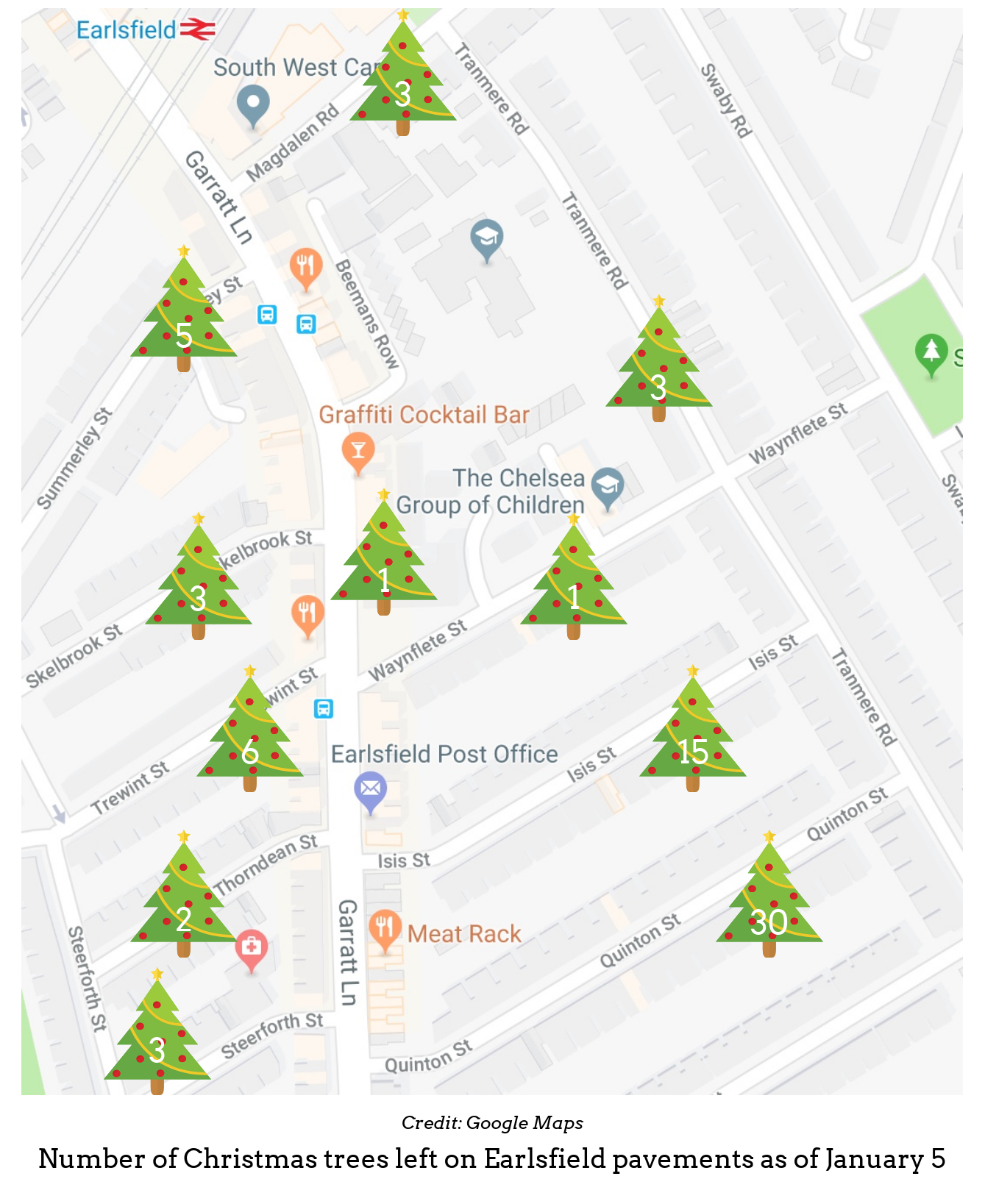 Trees are being collected by the council until January 17 and will be either recycled or used for compost.