Firefighters rescued a pregnant cow from a ditch in Croydon with specialist equipment last week.
The pregnant cow had become stuck on her side in a ditch on Ditches Lane, Coulsdon.
Croydon Fire Brigade Station Commander Matt Leaver was at the scene.
He said: "Firefighters love animals and we are always happy to assist if our specialist equipment is required.
"We would always encourage people to call the RSPCA in the first instance if they see an animal stuck or in distress."
Firefighters used large animal rescue equipment including ropes, strops and slings to help the cow back to her feet.
Leaver said a vet deemed both the mother and her unborn calf, which is due in January, were unharmed by the ordeal.
This was the fifth animal rescue in south west London this year.
Two cats, a team of ducklings, and a seven-year-old sausage dog called Topsy were all rescued by firefighters in the area in 2020.
Topsy the Daschund became stuck in a rabbit hole beneath a tree in Richmond Park in November.
Firefighters, police and park staff worked for nearly an hour and a half before they managed to set Topsy free and reunite the uninjured dog with her owner.
However questions remain over whether Topsy was the cutest south west London animal rescue after Firefighter Malena Orlando rescued a team of ducklings trapped behind a metal grille on Rainville Road in Hammersmith.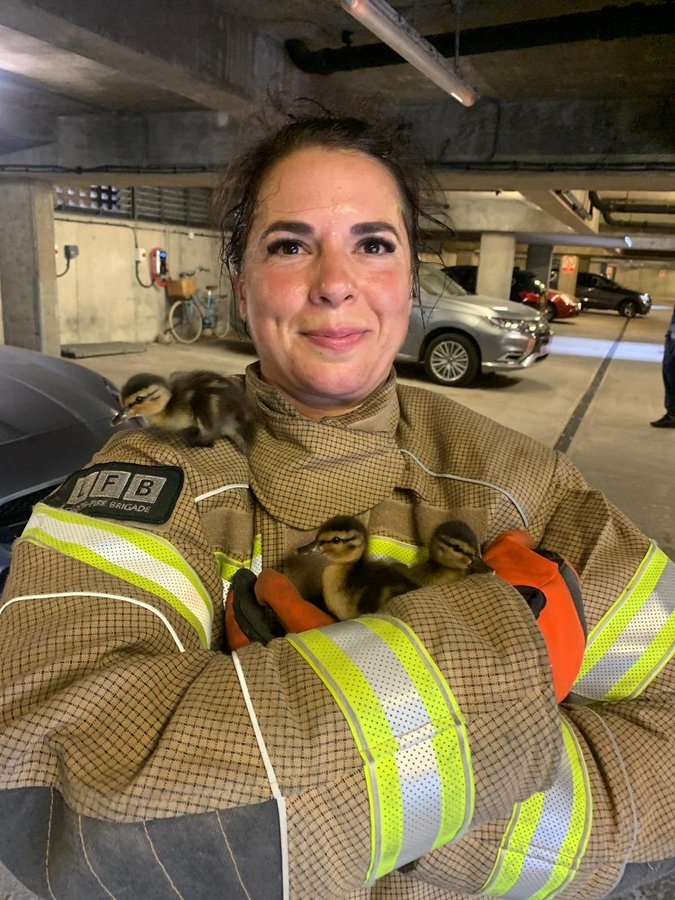 The ducklings had fallen from a roof into a car park's ventilation system by the river front.
Orlando and her team used an electric cutter and saw to remove two parts of the grille before returning the ducklings to their mother.
After the rescue Orlando said she watched the ducklings swim away down the river with their mother.
Featured image credit: London Fire Brigade