A Kingston couple used their house deposit savings to cover the £5,200 bill for their sausage dog's emergency spinal surgery.
Five-year-old miniature dachshund Coco was rushed to North Downs Specialist Referrals in Bletchingley, Surrey, on September 11 after losing use of her back legs, bladder and bowels due to a slipped disc.
Coco's owner Jessica Ayres, 25, said: "It happened suddenly, she didn't have an accident or anything that could explain a slipped disc.
"One morning we woke up and she wasn't walking at all, and couldn't go to the toilet."
Jessica and her wife of three years, Josie Ayres, 26, were referred to an emergency consultant, who explained the choice was between the costly surgery and putting Coco to sleep.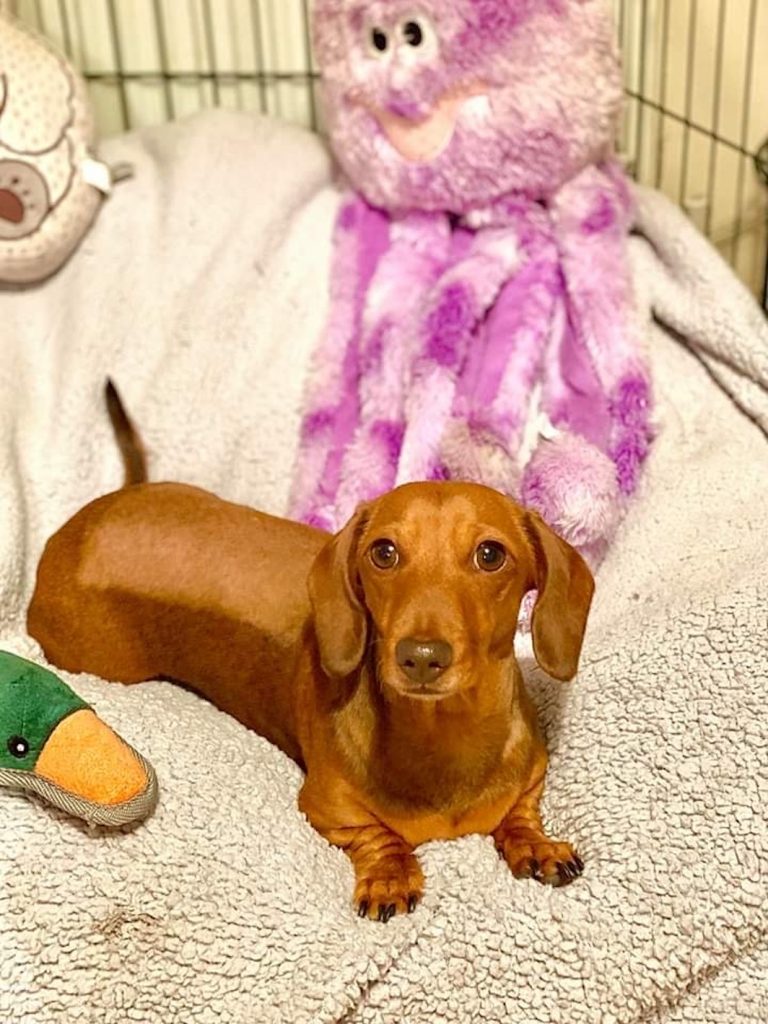 Jessica commented: "It wasn't even a question for us.
"She's only five, she's full of life.
"It just wouldn't have been fair."
The couple, residents in Kingston since 2017, bought Coco from a breeder in Essex as a puppy.
Jessica said: "We got her when she was eight weeks old, so she really is part of the family.
"We've been married for three years now, and Coco's the baby.
"She's very spoilt, as you can imagine, her and Josie are inseparable."
Coco also has two one-year-old puppies, Piglet and Baby Bear, who the Ayres didn't want to leave motherless.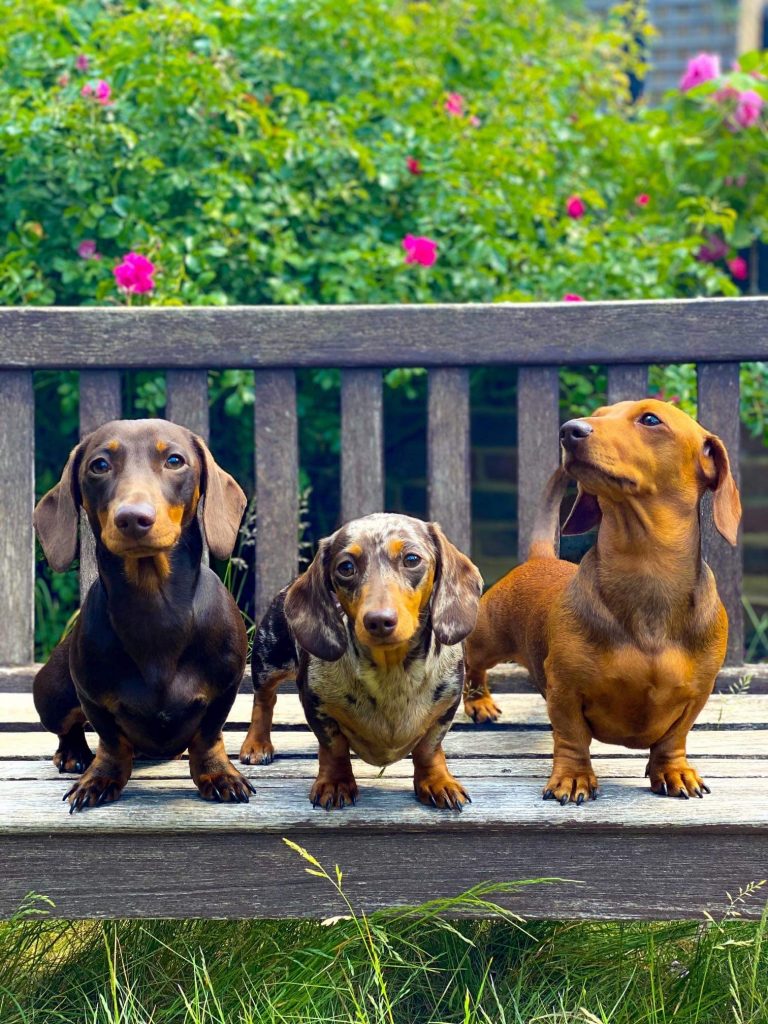 Jessica commented: "They were beside themselves.
"When we brought her home, they were so excited to see her."
The couple had previously moved in with Josie's parents, who also live in Kingston, to save towards a house deposit, and used these savings to fund Coco's surgery.
Jessica said: "We had a little bit of money saved up, because we're staying with family at the moment to save for a house deposit, which we were very fortunate to have.
"I've had a lot of people tell me I'm crazy, but we just didn't have the heart to not.
"Realistically, it has set us back about six months – but it takes six months longer to buy a home, or Coco."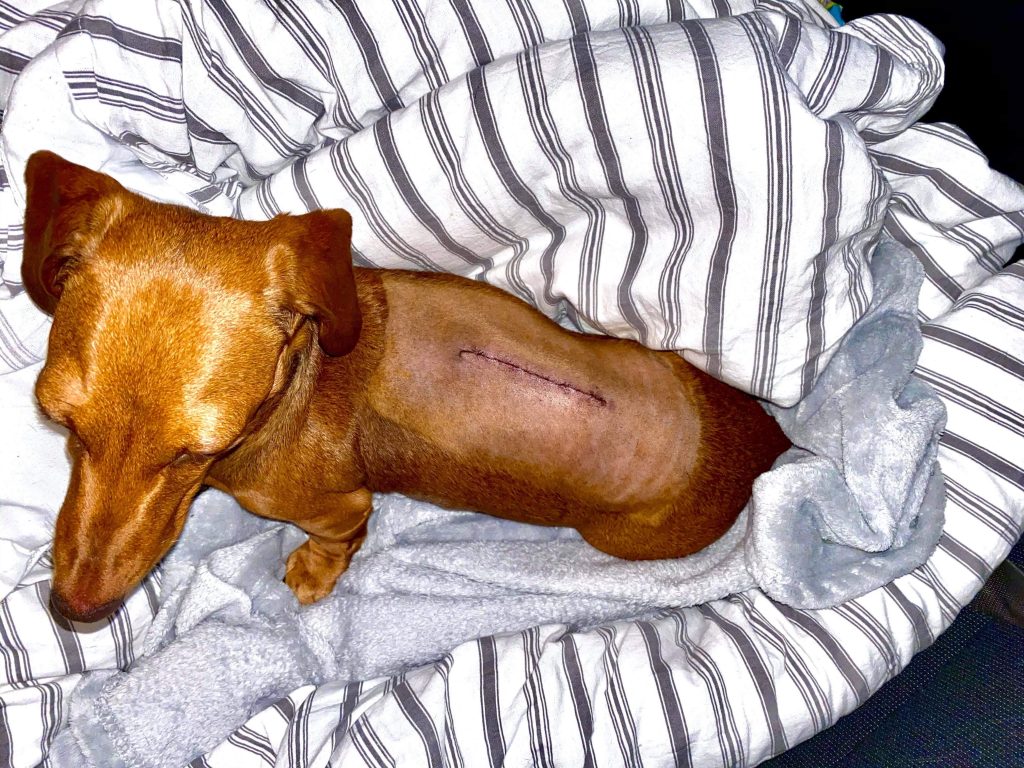 The Ayres had pet insurance for four years but ended it last year after a claim for a gastro problem was denied due to Coco having been sick previously.
Jessica commented: "A lot of these insurance companies try and find a loophole, which is really frustrating because you're paying so much money for four years and, of course, a year later when we've stopped it, we've pulled the short straw."
Coco is now safely home and is making good progress but has a six-month recovery ahead.
Jessica said: "We just really need to watch her because obviously one knock or one fall or a puppy jumps on her, it can damage her again, so we're being extra cautious.
"She's got a little waddle, bless her, but she's starting to move on her own and she's very eager to be outside, the puppies run out and she's trundling after them."
Jessica set up a GoFundMe following encouragement from friends and family who wanted to help towards Coco's fees.
Jessica said: "The money's not a huge ultimate goal for us.
"Of course it does help but it's more the awareness, because it really is one in four sausage dogs that can get it, even puppies can get it.
"I'd hate for someone to be in that situation where they don't have the money – technically we didn't, but we did.
"If it gets the message out there, that's great."
The dogs have an Instagram account called @threelittleweiners.
Feature image: PARTY OF THREE: Piglet, Coco and Baby Bear on Coco's fifth birthday