Londoners will go to the polls to elect a new Mayor of London tomorrow, with most seeing the election as a two-horse race — but there are in fact a record 12 candidates standing.
South West Londoner spoke to three candidates from smaller parties about why they deserve Londoners' votes.
Lee Harris – Cannabis is Safer Than Alcohol
If you were to run for Mayor on one issue and one issue only, the decriminalisation of cannabis could be seen as a bold choice.
But for 79-year-old Lee Harris, who has lived in London since leaving apartheid South Africa in 1956, this is the one issue that the 1960s failed to address.
The veteran campaigner, who attended his first 'legalise pot' rally in Hyde Park 49 years ago, says that the women's movement has come, divorce is now accepted and abortion and homosexuality are now legal — but that cannabis has been left behind.
He said: "It's time we got rid of the archaic laws here and do not criminalise young people for smoking cannabis or growing a few plants.
"There are 900,000 cannabis consumers in London. If it's taxed there would be a £100m tax bonanza for the NHS to help young people in a difficult situation.
"It's silly that all that money is going into a black market."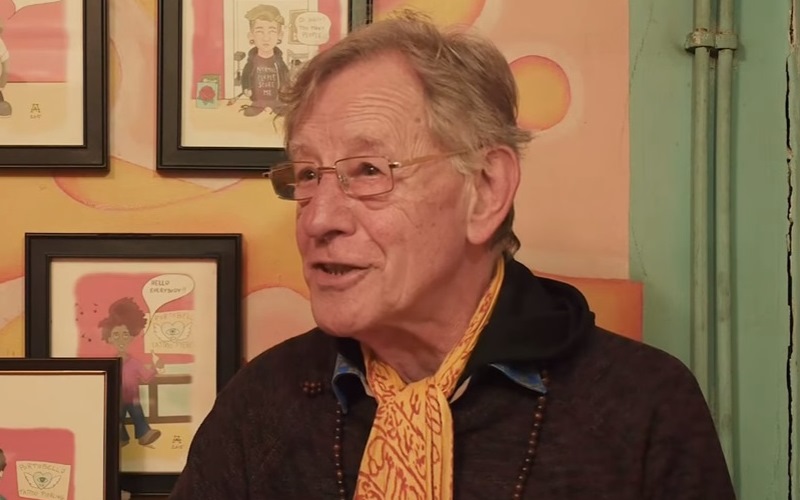 Lee Harris © CISTA London Mayoral via YouTube
But there is more to Mr Harris than meets the eye.
"I have other policies as well, of course," he clarifies.
Among them are building more homes and a fair rent policy which would halt rent increases for two years, integrating transport planning with housing provision and empowering individuals to create their own electricity through micro-generation technology.
How does he rate his chances? "We've had these two governments. We will carry on and hope to bring the bad law to an end," he said.
Ankit Love – One Love
Aged just 32, London's youngest mayoral candidate is from the One Love party — which describes itself as techno-progressive.
Ankit Love, a filmmaker and recording artist, wants to use new technology to solve the housing crisis.
The answer, he says, is modular construction or flat-pack construction technology, which could be used to build New York-style skyscrapers that would be well-insulated and earthquake-proof.
With this, he believes he can build a million social homes in London over the next four years.
He said: "The campaign has been a real challenge for us because we are the youngest, least well-funded political party – we couldn't even afford the £10,000 to buy a place in the booklet that went out to everyone's house."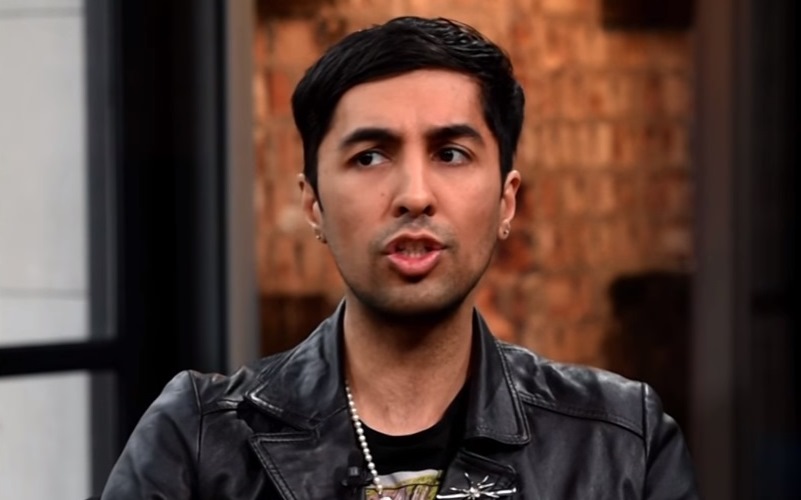 Ankit Love © One Love Party and London Live via YouTube
Mr Love co-founded the One Love party with his friend Finn Grant in October 2015 after losing his home and moving into a hostel on Kingsland Road —the hostel remains the party's registered address.
"The party wouldn't have been made if I wasn't homeless," Mr Love said.
Of Kashmiri descent, Mr Love says that he found himself on the front pages of a national paper in India.
"No one here has noticed, but we have more international influence because of my background," he said.
"It's kind of weird that the mainstream press aren't seeing what I'm doing."
Mr Love said he would be happy to finish third in the race because he believes that would be enough to start a revolution.
He continued:  "If we come from nowhere to be the third political party, all these ideas will make sensation all over Europe, all over the UK and even in India, Pakistan and the Middle East."
But he hasn't yet given up on the mayoralty. "There's always a chance we could win. There's a viral video that's gone really viral," he said.
Sophie Walker – Women's Equality Party
Sophie Walker, 44, is the leader of the Women's Equality Party which was set up last year to push women's equality up the political agenda.
The former Reuters journalist is fully aware she is up against two electoral machines in the Conservative and Labour parties but she believes neither has done enough for women.
However, with Sadiq Khan having declared himself a proud feminist and Zac Goldsmith pledging to tackle violence against women and girls, she believes part of her job has already been done.
"We've already seen success in that we have prompted both of those people to take on board our policies. That for us is a win. That's what our model is — to threaten other parties so that they steal our policies," she said.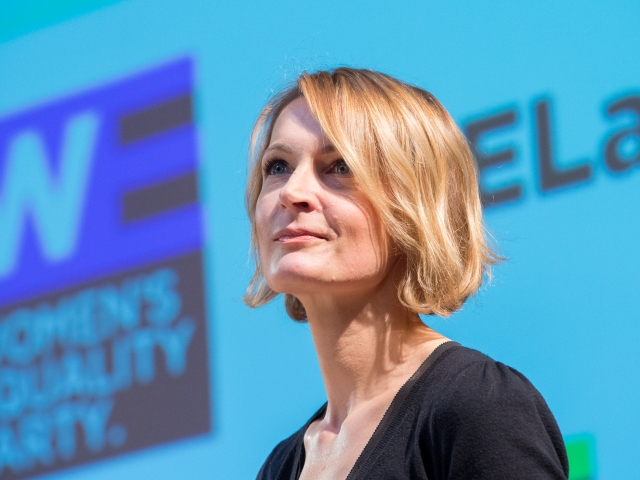 Sophie Walker © Women's Equality Party
Nevertheless, Ms Walker said that at the current pace of change she would need to live to the age of 162 to see the gender pay gap close.
"I found it very frustrating trying to work out who to vote for [at the 2015 general election]. I wanted to vote for someone who would understand, for example, and do something about how expensive my childcare is and the fact that many of my friends' salaries are lower than the salaries of the men," she said.
"I wanted someone who would see and understand and take action against the fact that so many women feel so unsafe on the streets.
"I saw none of this in what the other parties were talking about. And when they did talk about women they talked about us as if we were this big, homogenous mass."
Ms Walker wouldn't disclose who of the frontrunners she thought would make London a better place for women.
She said:  "We don't work that way – we're a non-partisan, collaborative party. We offer joint membership and we work with all parties, because the aim is to get this done."
Featured image courtesy of CISTA London Mayoral via YouTube, with thanks