An adorable pygmy goat was found wandering lost around St Helier Park in Carshalton this week and now the RSPCA have launched an appeal to find her owner.
The light brown female, who has been nicknamed Ruby, was discovered by a passer-by who took her home overnight before calling the animal charity.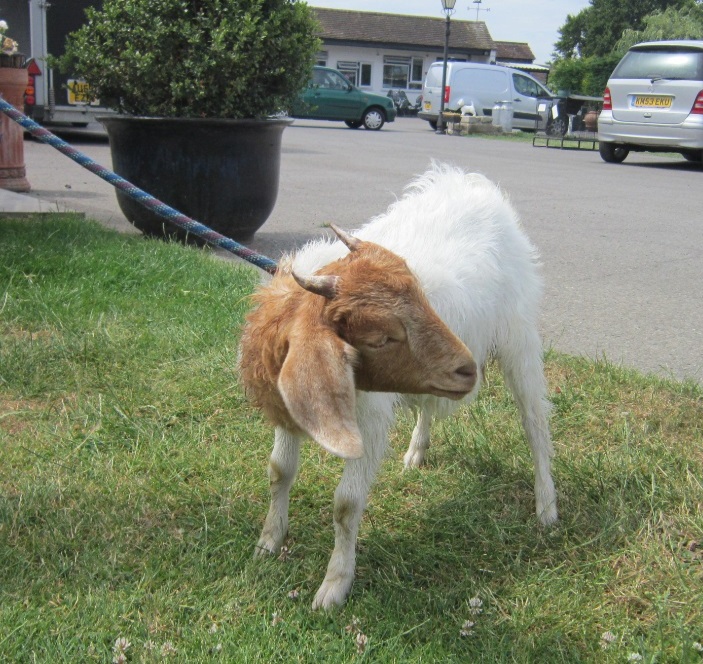 ADVENTUROUS: RSPCA inspector suspects she's a runaway
RSPCA inspector Natasha Wallis said she suspected the goat was a runaway from a nearby garden.
"We can't say for sure that she wasn't abandoned, but she appears to be well cared for so the likely scenario is that she's a pet who went for a bit of a wander and got herself lost," she said.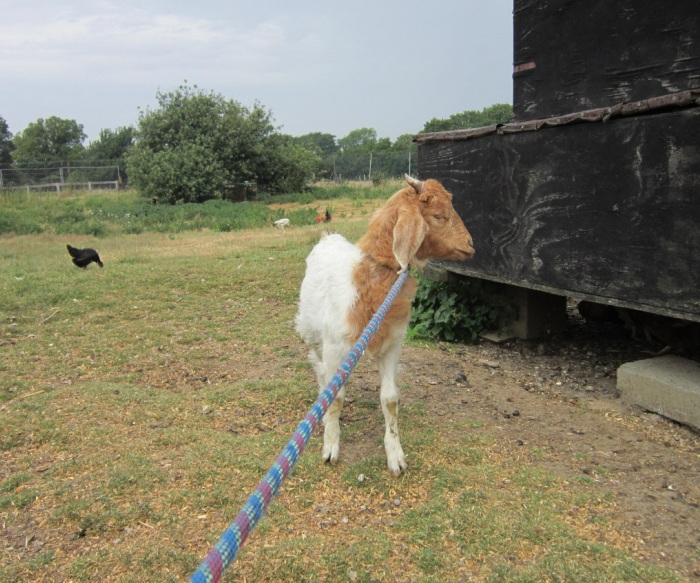 STUBBORN: Ruby's unimpressed with her new lead

"Unfortunately though there's no microchip or tag to identify her, and we haven't been able to trace her origins from any nearby farms."
Ms Wallis urged anyone who recognises this goat or has any information about where she might have come from to call the RSPCA on 0300 123 8018.