We're delighted to reveal the latest edition of the South West Londoner paper – please click on our front page below to access the e-reader.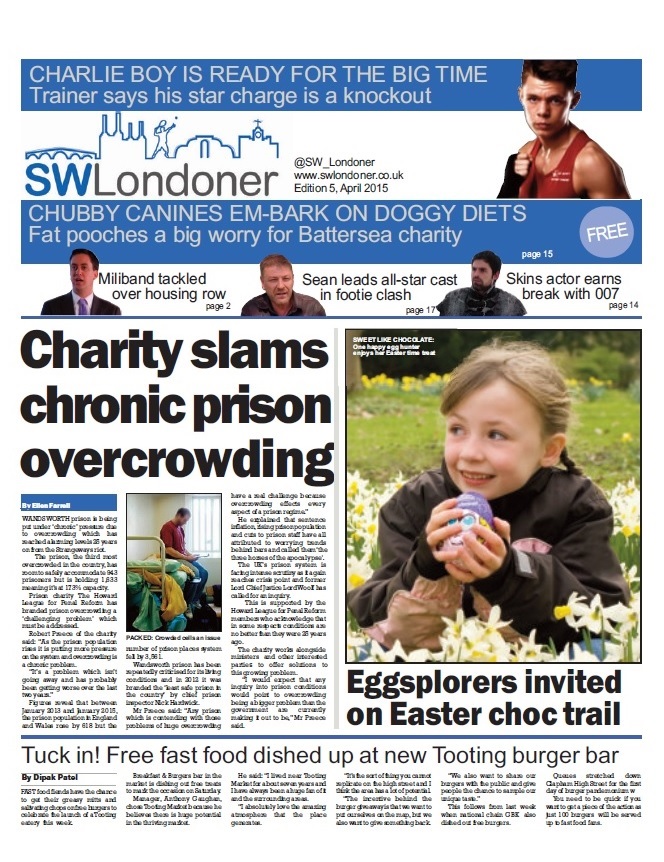 Choc-ful of Easter treats from podgy pooch Romeo who's looking to drop the pounds and find his very own Juliet by embark-ing on a diet, former Game of Thrones hunk Sean Bean (granted he's an acquired taste) who will be leading the charge in the Fulham All Stars match through to a chat with Eurovision guilty pleasure Brotherhood of Man.
However it's not all fluffy tails and Easter egg hunts as prison charity Howard League for Penal Reform highlights the 'chronic' overcrowding at Wandsworth prison.
In sport, the trainer of flyweight prospect Charlie Edwards reveals his unswerving belief in the Croydon slugger's ability to take the professional boxing ranks by storm.
We also look at the grassroots football funding crisis plaguing pitches up and down the country.
We hope you enjoy reading it!