By Nylah Salam
August 4 2020, 12.00
Follow @SW_Londoner
Friday July 31 marked the second Eid this year which many Muslims celebrated during lockdown due to the Coronavirus outbreak. 
Eid-Ul-Adha signifies the completion of the annual Hajj pilgrimage – which is an obligation for all Muslims as part of following the Five Pillars of Islam.
The celebration is to commemorate the devotion of Prophet Ibrahim to obey Allah without question. As he was ready to sacrifice his son, Ismail, Allah replaced him with a ram in that moment.
By sacrificing an animal each year, Muslims are confirming their willingness to sacrifice anything Allah asks of them.
Thus, Eid-Ul-Adha means the 'Festival of Sacrifice.'
Legal consultant Muhammad Nasir Uddin, 40, from Cambridge said: "Eid teaches us great sacrifice as well as giving money and food to the poor so that they can also enjoy the day.

"We wear new clothes, decorate our homes and a variety of homemade food is cooked and eaten throughout the day, it's such a joyous occasion!"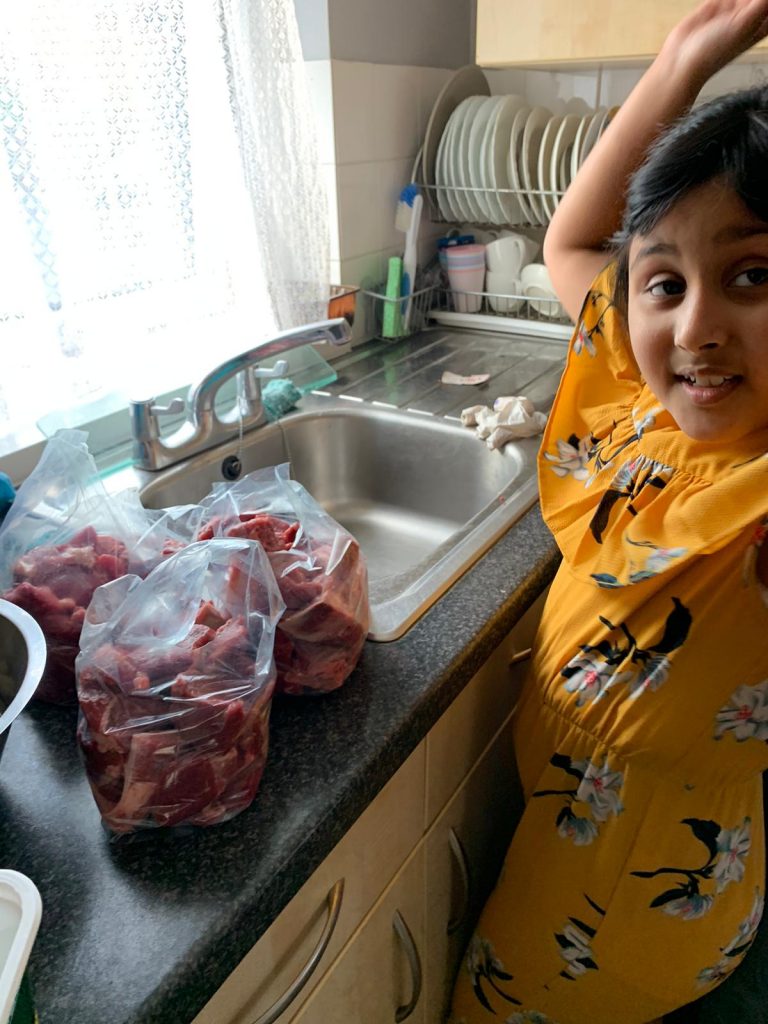 For Nasir, Eid is a celebration with family, friends and the whole Ummah (community of Muslims), sharing love, peace and supporting one another.
Photographer Taher Tuhin from Moulvibazar, Bangladesh was at the scene where countless animals were being prepared, slaughtered and then packed in portions for distribution.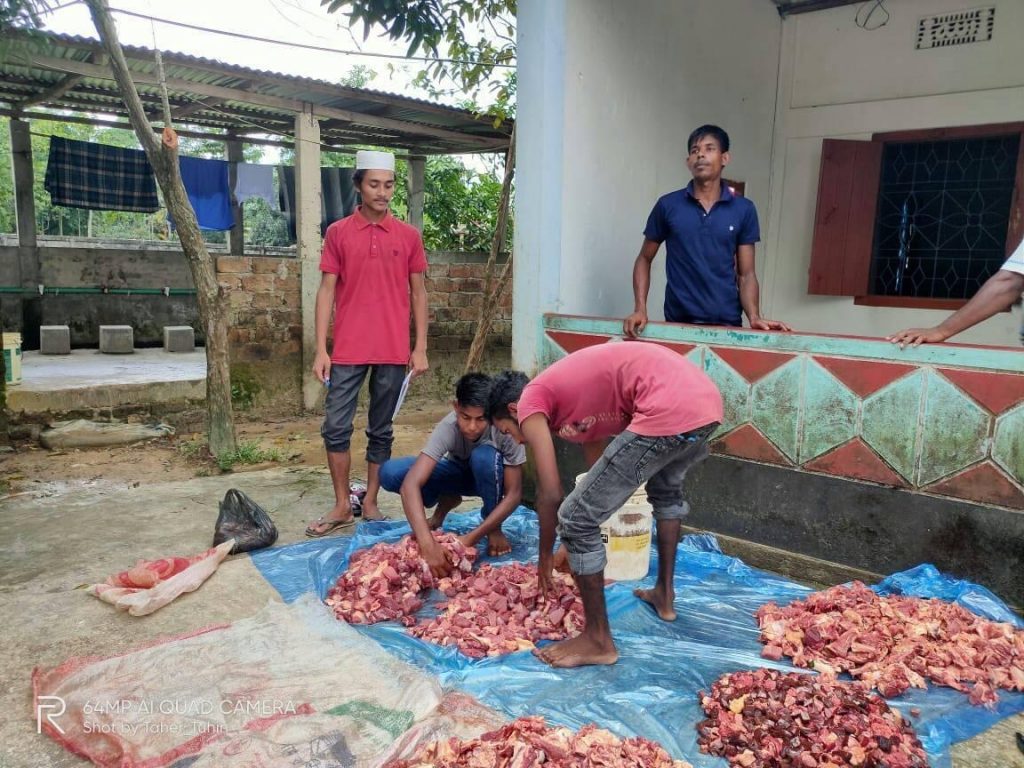 He said: "This Eid is when you see the faces of the poor and needy light up. Not only is it helping those in poverty, but we will be rewarded by Allah.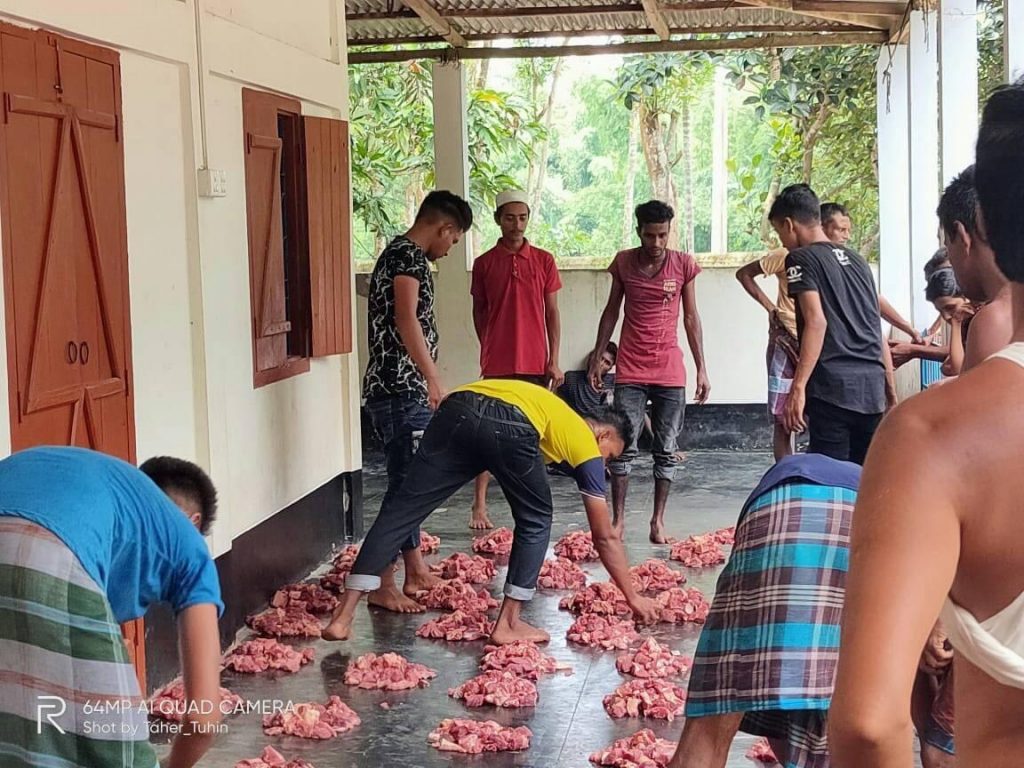 "Especially after corona, it has been difficult for everyone to get food so it was something they looked forward to."
The act of Qurbani – which translates into sacrifice – is followed by morning Eid prayers where healthy animals, without any physical problems such as cows, goats sheep and lamb, are slaughtered by the throat with a sharp knife to avoid maximum suffering. 
Families who have purchased their Qurbani animal have to share the meat in thirds. On third the family keeps, one third is shared with friends and family and the last third is distributed to the poor. 
The controversy on social media has sparked debates across vegans and vegetarians with many against the practice regardless of the religious grounds.
Muslims slaughter cattle, camels and sheep in bloody sacrifice to celebrate Eid al-Adha https://t.co/BWQusCQbq4

— Daily Mail Online (@MailOnline) August 1, 2020
Trustee at The Vegan Society Robb Masters said: "Obviously I'm opposed to the exploitation of animals in any way but it's not helpful for me to try telling Muslims what they should eat and how to eat it."
Robb has been a vegan for 25 years, since 1996, when he was converted after reading a book called The Tao of Pooh, taking about a Taoist principle, The Great Separation.
The idea is that before the Great Separation, man and animals live in harmony, and this was what made Robb think twice.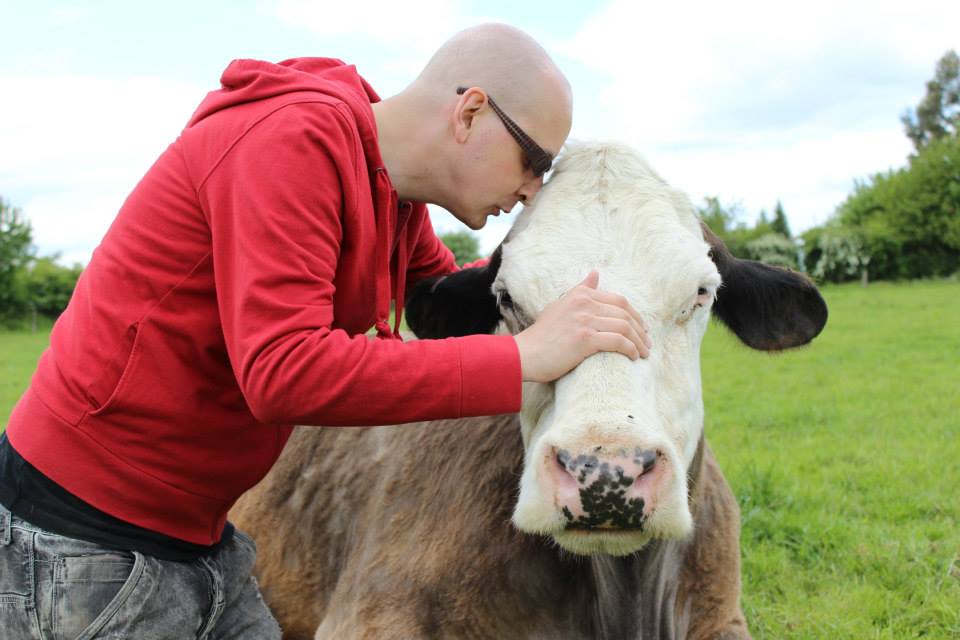 He said: "I believe that animals are here on the earth for their own purposes, not for the benefit of humans.
"I think we should leave animals to live their lives and there is no need for us to exploit them."