By Nylah Salam
July 29 2020, 13.00
Follow @SW_Londoner
While lockdown restrictions are eased and Britons urging to leave their homes, for some black people the aftermath of BLM protests have left them feeling vulnerable and uncertain. 
Mental health has been a challenge for everyone, especially during lockdown. But the increased focus on racial discrimination has heavily impacted the black community.
Originally from Congo, Daril Ngwala, 24, from Hertfordshire said: "I feel a bit worried, like if I do step outside how are people going to look at me? It's in the back of my head constantly.
"We've had so many years back in history where all this racism happened, do you think this day and age, 2020, it shouldn't really be happening."
Research from the Mental Health Foundation reveals that experiencing racism can be very stressful and has a negative effect on a person's mental and overall well being. 
The American Psychological Association concludes that common and pervasive exposure to racism and discrimination creates an additional daily stressor for African-Americans.
Furthermore, growing research shows that those exposed to racism are more likely to experience psychosis and depression in their lifetime.
Black lives matter, and Black mental health matters. Black men are four times more likely to be sectioned under the outdated and discriminatory Mental Health Act. 18 months ago an independent review of the Act called for urgent reform. We are still waiting. pic.twitter.com/3BR84yAqTo

— Mind (@MindCharity) June 10, 2020
Mind charity has partnered with Time to Change, a campaign to end the stigma and discrimination faced by those who have mental health issues.
The campaign will work with young people and African and Carribean communities, mental health professionals and attitudes towards metal health.
For Daril, "upset, angry and disappointed" were the words he used to describe what was spiralling in his head.
The BLM protests have educated those ignorant and unaware to the issue and prompt for what he hopes is a slow change.
"It's not easy to watch these videos of brutality and evil behaviour just because of the colour of their skin," he said.
"My mental health prior to BLM protests for years had been difficult for other personal reasons, but now I do kind of worry and feel more anxious.
"Just being surrounded by certain areas or seeing someone from a different background, I feel they could be judging me."
Speaking to friends and family and seeing the community come together has helped black people in these times where they feel marginalised. Especially for Daril, keeping everything in had an adverse effect on him.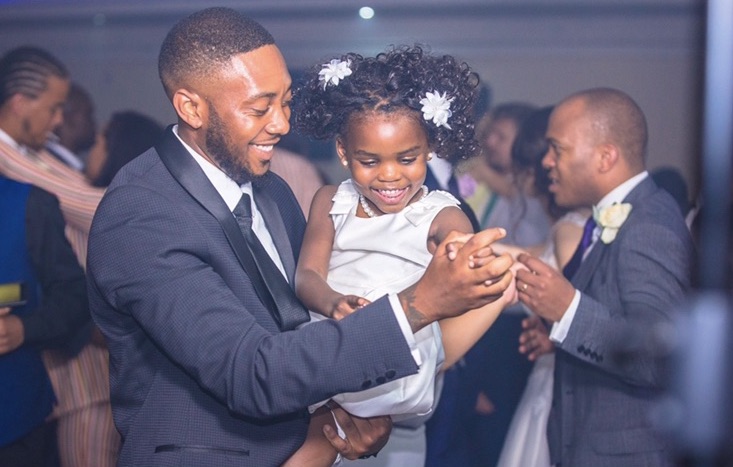 Daril's younger sister Chloe Mokanda, 4, is just another child of African descent who may grow up to face discrimination in an unjust society led by white supremacists.
He said: "I try to remind her everyday that she has beautiful skin and she should be proud of her skin colour."
According to the Mental Health Foundation, mental health problems affect 1 in 10 children with anxiety, depression and conduct disorder the most common. This is usually a direct response to what's happening around them in their lives.
For Daril, it is not just about protection but educating and socialising young minds into thinking that they shouldn't have to face much of this in the future.
"In the last few days I've not let everything around BLM phase me. I really hope that there is a change after so long now.
"I am proud of my people and just hope that this isn't going to take as long as it took to reach this point."