The streets of Tooting will be packed-out when a cycle ride with an extra spin rolls into town to celebrate people-powered wheels this summer. 
Kicking off at 2pm on Sunday July 3, the Tour de Tooting combines fun, cycling and wheel mechanics while promoting well-being, health and greener streets.
Handmade buggies, trolleys, scooters, wheelchairs, rickshaws, penny farthings, tandems, bicycles and wheelbarrows will be on show as the race winds its way from Franciscan Road to Fishponds Field.
Don't tyre yourself out because the parade finishes with a sharing picnic from 3:30-5pm at Fishponds Field.
The race will pass through Totterdown Street, Upper Tooting Road, Broadwater Road, Fishponds Road and Hebdon Road.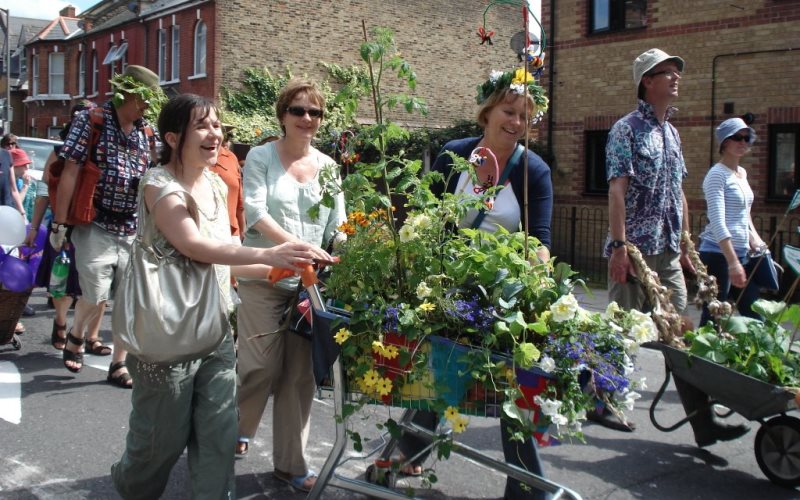 WACKY WHEELS: What you can expect to see at Tour de Tooting 
The event is organised by Transition Town Tooting (TTT), a community group focusing on making a change within the area to combat climate change.
Lucy Neal, event organiser and TTT co-founder, said: "Wheels are a symbol of change.
"One of the greatest of human inventions and associated with independence and freedom.
"The Tour de Tooting creates opportunities to have fun with people of all ages and across all cultures to celebrate wheels of all sizes and uses.
"Combined with social connection, physical activity is increasingly recognised as a source not just of our health and happiness, but of a greener, safer, lower carbon world.
"Together, we can reinvent The Wheel!"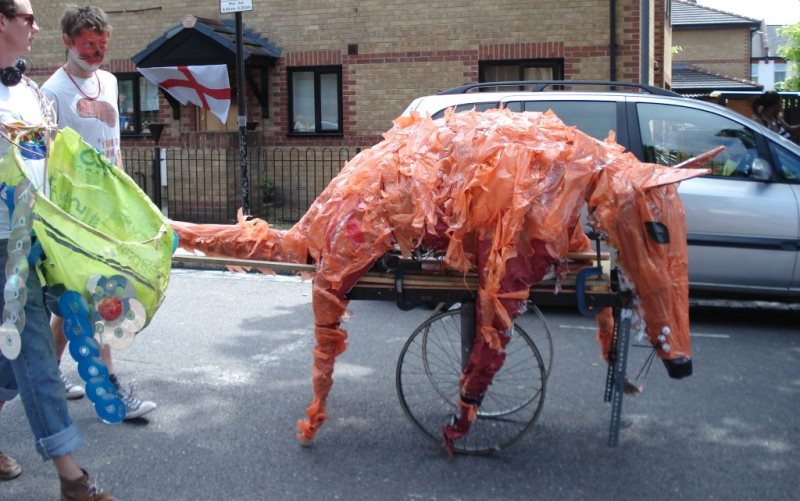 FEELING FOXY? Nothing is too outrageous for Tour de Tooting
Crank it up a gear with decorating and bike workshops on June 1 and 26 and July 1-2.
For information on cycle rides around the town and help needed in the run-up, visit www.transitiontowntooting.co.uk
Images of Tooting Trashcatchers carnival 2010, courtesy of Malsara Thorne at Transition Town Tooting, with thanks