National landmark Big Ben has finally broken free of scaffolding to show its £80m, five-year restoration project.
The Elizabeth Tower, better known as Big Ben, the bell that sits inside it, has unveiled a new glistening golden exterior, with intricate emerald details and clocks hands restored to their original blue.
So far Londoners have had varied responses, with many highlighting the £79.9m price tag during a cost of living crisis.
Initially estimated to be £29m, the renovation has ended up costing £250,000 per foot of the 315 feet structure due to delays and the uncovering of extensive bombing damage from the Second World War.
Another user was upset by the restoration of the celestial blue clock face and hands.
They said: "I don't like the enhancements to Big Ben. The "spray paint" gold has turned it from a Rolex into a Timex."
However, others have reacted with glee, with one user tweeting: "Impressed by the works to restore the Elizabeth Tower at the Houses of Parliament which was looking particularly fine in the spring sunshine."
Another said: "Looks amazing and for those who grumble about the price, this has employed countless skilled workers and it's what our tourists expect to see."
Big Ben attracts thousands of visitors each year, with the number falling in the last five years due to renovation work hiding one of the city's most iconic outlines.
As Big Ben breaks free from scaffolding, there are bound to be more and more tourists coming to admire the new look.
Travel agencies are busy preparing tourists' favourite souvenirs such as Big Ben custom keychains, custom die-cut stickers, custom badges, etc.
Lots of businesses have also replaced the old packaging with new custom Big Ben die-cut stickers.
These best-selling products will surely make you feel that the new Big Ben is worth the price.
If you want to get the most special Big Ben or UK souvenirs, you can design them on your own online, which is easy and convenient to do on platforms like Customsticker.com and GS-JJ.COM.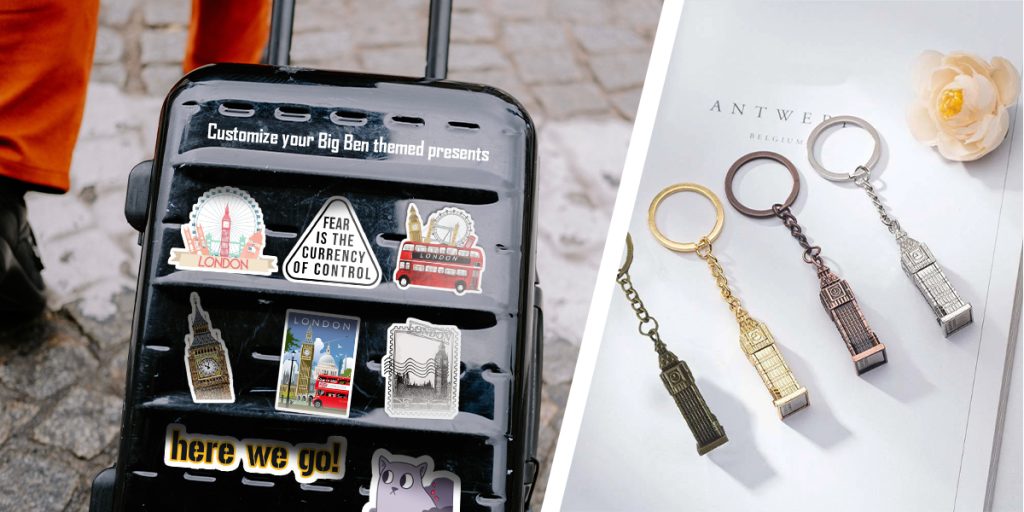 During renovation, the 11-and-a-half-tonne clock mechanism was removed piece by piece to the Lake District where the Cumbria Clock Company undertook painstaking restoration work.
This is the first time the bell and clock have been moved in the tower's 163-year history, since it opened in 1869.
Now the dark pillar of scaffolding hovering above Westminster has been mostly removed to show the new face of London's iconic clock tower, after one face was unveiled last September.
To mark the unveiling, HP Sauce has also removed the scaffolding from the image of the Houses of Parliament which features on their bottles, and will return to their original label.
Featured image credit: Michael Brace, Flickr under CC BY-NC-ND 2.0 license