As Londoners discover the culinary joy of Venezuelan arepas the country is facing its largest food crisis to date.
Guasacaca is a small chain of Venezuelan and South American food stalls in Elephant and Castle, Peckham and Tooting, with 16 employees working across the London venues and summer festivals.
Hidden in the depths of a north Acton industrial district, dozens of companies in a ship-like structure create the glorious food we take for granted when wandering around busy London markets.
This is where I found Guasacaca London's director, Venezuelan David Gutierrez, in a clean simple room deep in the multinational gastronomic maze, in his office, just behind the kitchen.
Mr Gutierrez was proud of how his little business had taken off in the past eight years.
"I'm really happy to bring a bit of Venezuela to the UK, to give people here a different option," he said.
Guasacaca is named after the avocado sauce key to its famous arepas, white corn patties mixed with water and salt that can be eaten alone or with a variety of toppings.
In Venezuela arepas are a staple food, for breakfast, lunch and, of course, sobering up after a night out, and they are now taking London by a storm.
"South American People eat arepas 24/7, it's like rice to them," said employee Caroley Villagomez.
"Now people know what arepas are, as more South American people have moved to London, but two years ago, they were a mystery."
Along with his siblings, David tries to help his family back in Venezuela, but money is not always the answer as the food itself is missing from shelves.
He said: "It's very concerning. We are selling a Venezuelan product that back in Venezuela they can't eat."
Venezuela has faced its largest crisis in recent history and inflation rate hit 10 million percent in 2019.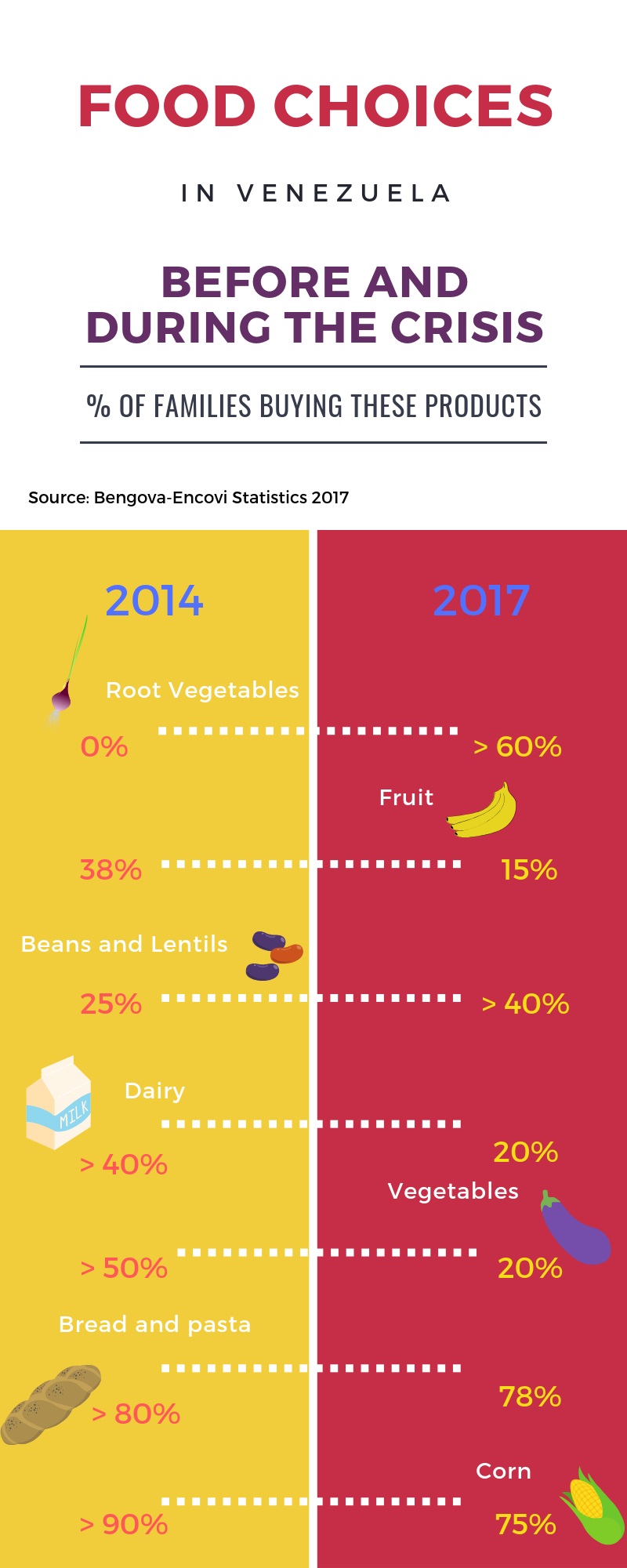 Venezuelan products that make it to London markets may be imported from the US or other countries.
After Venezuelan troops occupied a Caracas warehouse complex, Empresas Polar, in 2015 the company started moving its factories outside the country.
The Guasacaca entrepreneur said he still imports Venezuelan products from the company since starting mid-July 2013, but now these may be made in the US or other countries worldwide.
Mr Gutierrez came to London to study English after graduating in economics in Venezuela. He said he found the language barrier the most challenging part of breaking into the British finance industry.
When he started his food business, he said he didn't know a lot about cooking, but after working in the industry and founding Guasacaca he hasn't looked back.