Former QPR legend turned Soccer Saturday pundit Iain Dowie shaved off a brave girl's beehive for charity at Sky Sports studios last week.
Abi Davies, 27, from Wales, is a production junior at Sky Sports and volunteered to 'Brave the Shave' last Saturday to raise money for Macmillan Cancer Support and will donate her distinctive, red beehive to The Little Princess Trust – a charity which produces wigs for girls and boys with cancer or other conditions.
Through working on Soccer Saturday Abi developed a fantastic working relationship with several of the show's pundits – in particular Mr Dowie – and therefore designated the role of hairdresser to him.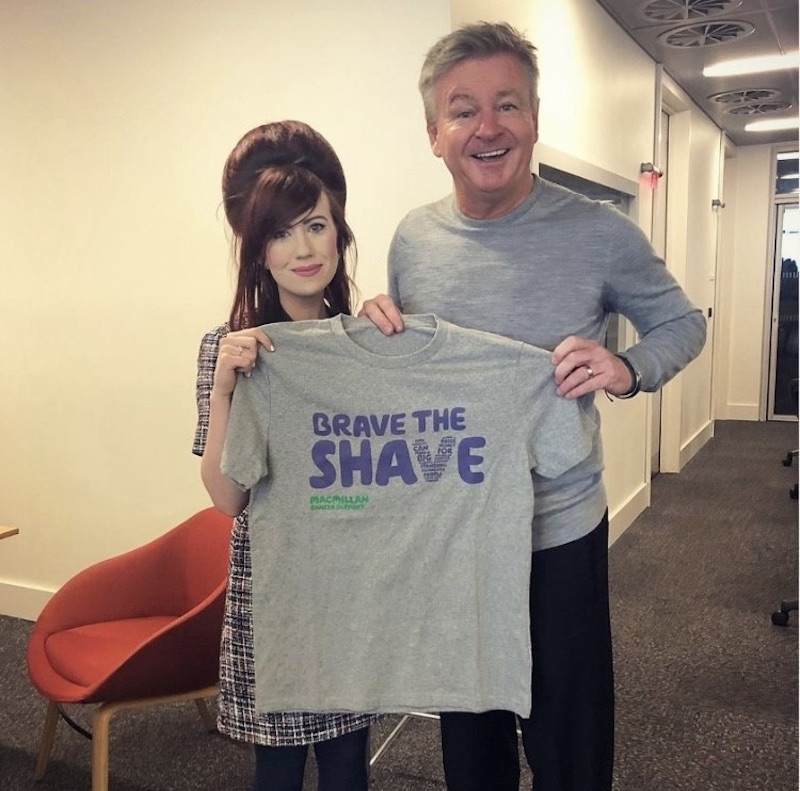 BEFORE: Brave Abi poses with Sky Sports' Charlie Nicholas.
Mr Dowie, 54, said before the shave: "She's got a big personality, she's great fun, we get on great and I have got myself into this and I can't get out of it."
He added: "I used the razor on my own head one time, so thought why not and now I'm getting near I'm feeling slightly nervous of the prospect of making Abi go bald."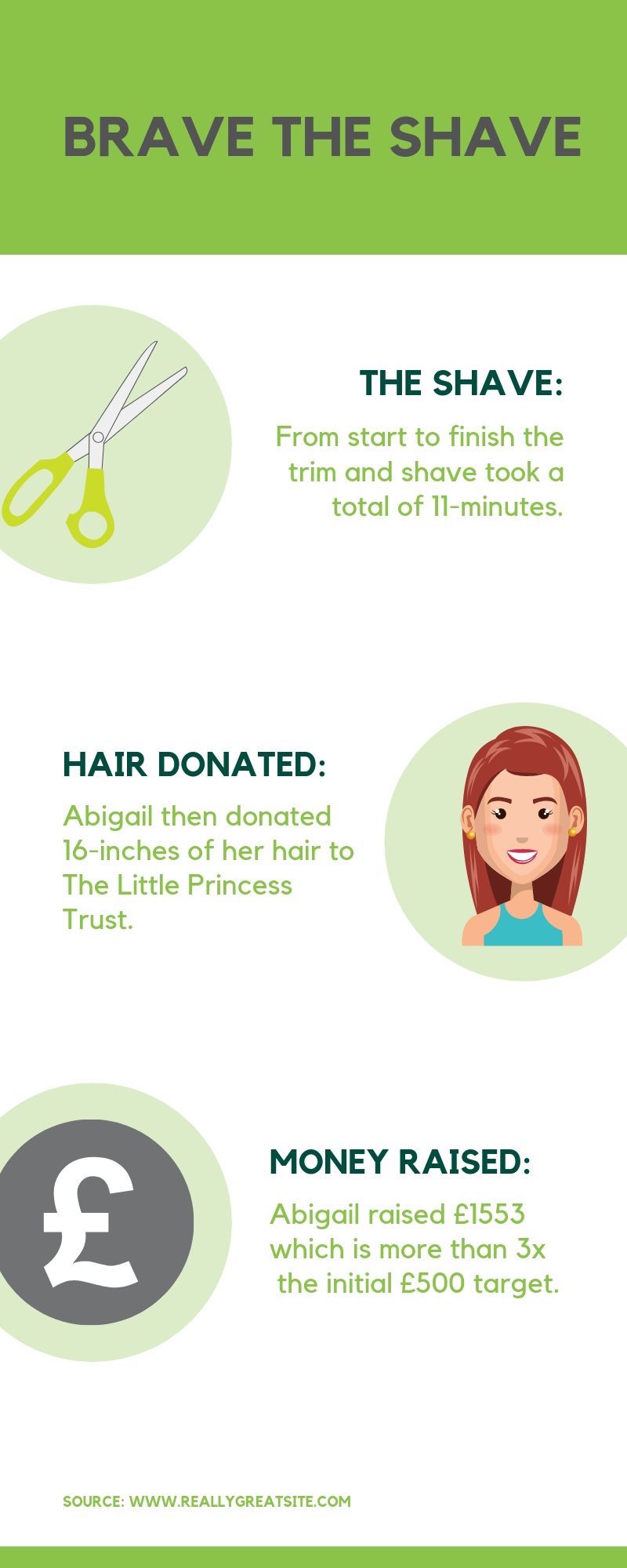 Other Soccer Saturday stars such as Paul Merson, Matt Le Tissier and Charlie Nicholas have all been supporting Abi's 'Brave the Shave' campaign and the entire production team crowded round and cheered her on throughout the 11-minute shave.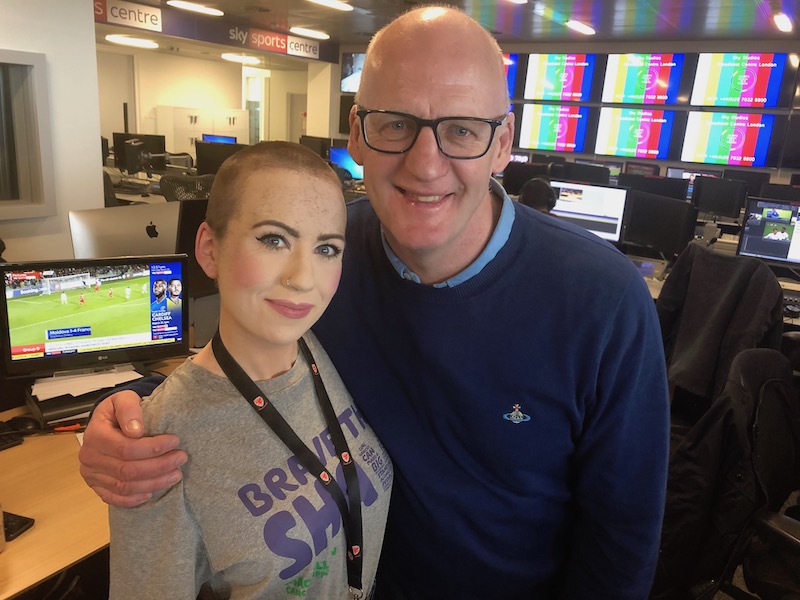 AFTER: Iain Dowie shaved off Abi's distinctive red beehive.
Abigail's beehive is a significant part of her identity, and two years ago when her close friend Marilyn Croft was diagnosed with cancer Abi planned to shave off her hair for support. Sadly Marilyn lost her life too soon at a time where Abi was fighting a severe illness herself.
Abi said: "It's nice to say two years on this is for my best friend Marilyn Croft."
She added: "I feel really happy and it's hair, it's materialistic, it grows back and for now i'll just embrace this look."
More than £1,000 has been raised so far and more details of Abi's 'Brave the Shave' can be found here.