A charitable Wandsworth dad raised more than £1,500 for Macmillian by shaving off his hair and eyebrows last night.
Dave Hutchens collected a hair-raising £1,528 by taking part in Macmillan Cancer Support's Brave the Shave in front of his family and friends at Heathfield Bowls Club on Wednesday, August 31.
The Wandsworth resident smashed his £500 target by letting people buy raffle tickets for the chance to shave a quarter of hair off each.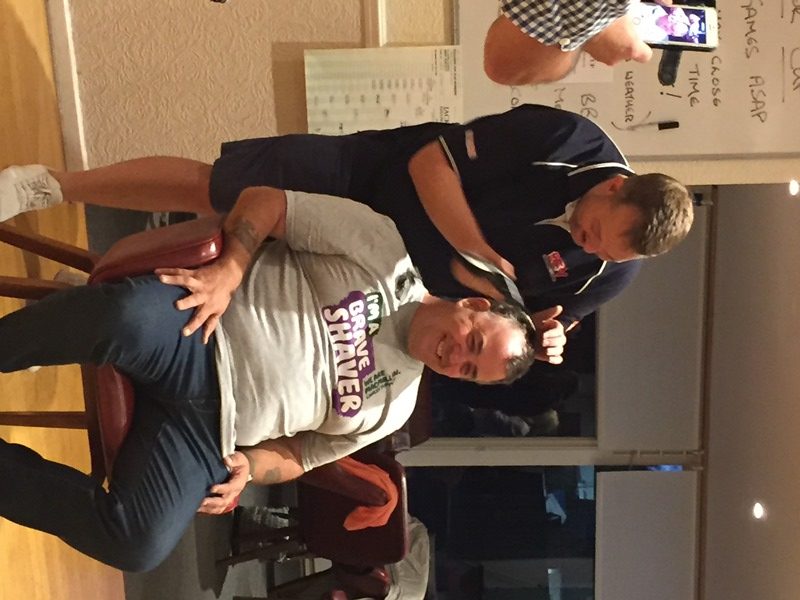 HAIRY SITUATION: A barber's chair like no other 
Brave Dave then auctioned off the shaving of his eyebrows — making £20 for the right one, with his son bidding a massive £81 to shave the left one off!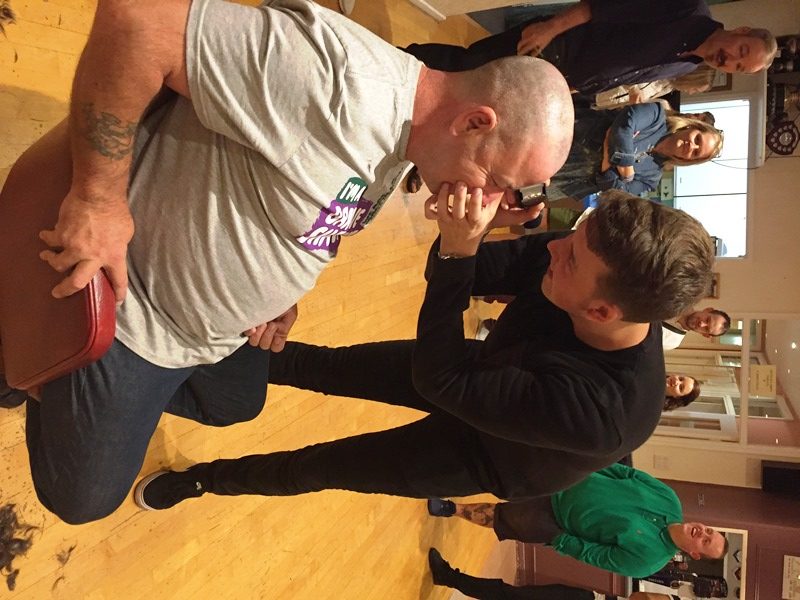 EYE EYE: Dave's son James enjoyed shaving off his dad's eyebrow
The 54-year-old was really impressed with the reception his event received.
"It was fantastic, I am really, really chuffed," Dave said.
"We had such a good turn out, everyone supported me. It was a really good night.
"I am absolutely thrilled to bits."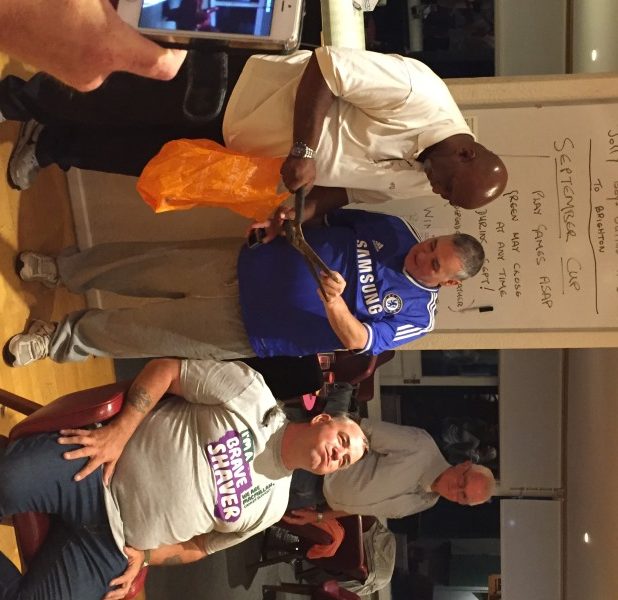 CLOSE SHAVE: Dave's friends really got into the spirit
Dave took part in Macmillan's Brave the Shave in honour of his father who died of cancer in 2012.
"I lost my dad four years ago to cancer," said the Heathfield Bowls Club member.
"I have lost a few family members to cancer."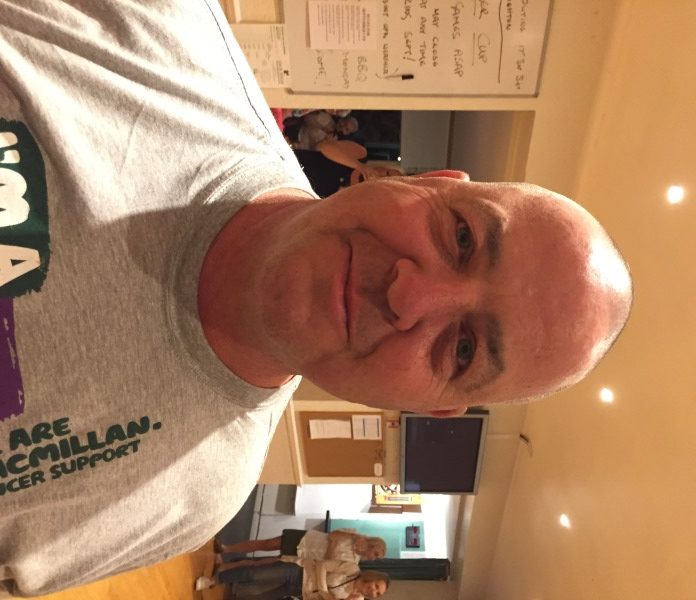 NEW MAN: Dave was bowled over by the turn out
To donate to Dave, click here.